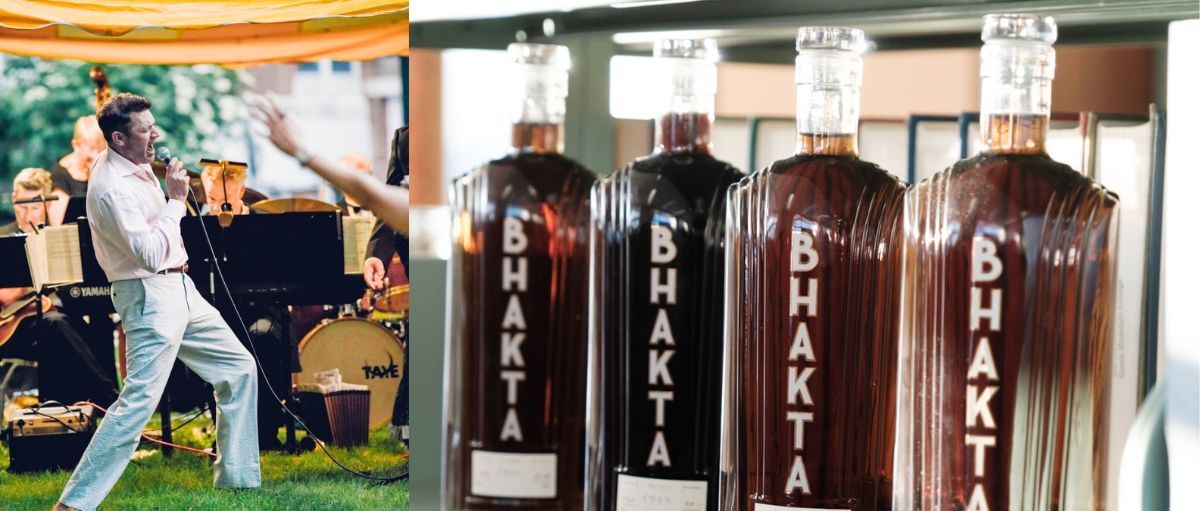 A Taste of Time - Award Winning BHAKTA Spirits' Vintage Blends of Armagnac and Global Recognition
20/10/2023 An In-Depth Interview with the CEO on Sales Strategies, Luxury Marketing, and Brand Evolution
BHAKTA's standout features include curating an unparalleled collection of Single Vintage Spirits, crafting unique blends of ultra-rare spirits like BHAKTA 1928, and offering exclusive educational experiences at their BHAKTA-GRISWOLD Campus. The interview also highlights their recent awards, such as Distillery of the Year and Rum of the Year, and the brand's commitment to providing exceptional value to connoisseurs. BHAKTA preserves the cultural aspects of their ancient spirits and leverages their vast stock for innovation. The CEO, Mr. Sean O'Rourke offers tips for success in the spirits industry, emphasizing the importance of training, differentiation, and unwavering determination.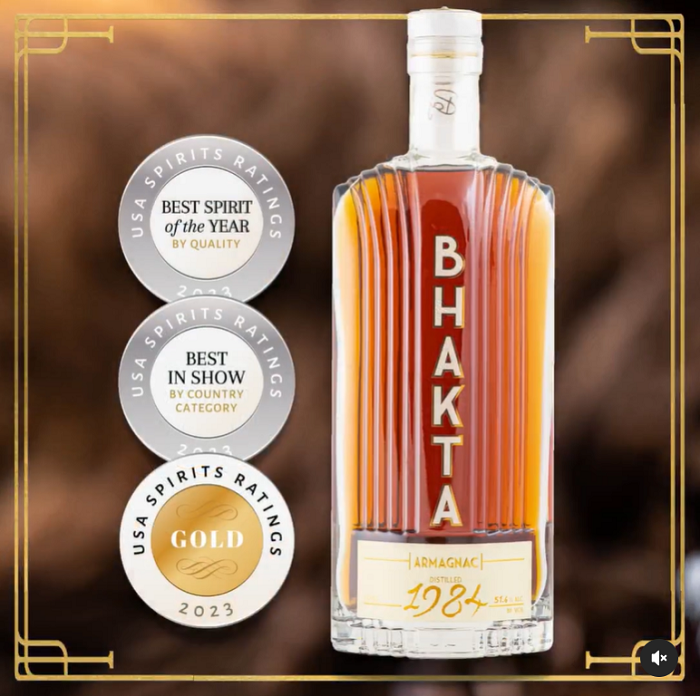 Could you please introduce yourself to the audience, particularly your journey in the beverage industry up to your role at BHAKTA Spirits?
I've been fortunate enough to have been immersed in the Drinks Industry for the past 12 years, riding the incredible wave of the Craft Spirits movement from its onset.
I began my career as an early start-up member of Davos Brands' TYKU Sake, where I discovered my passion for founder-owned artisanal spirits. From there, I launched, built, and managed the Craft Spirits division of Fedway Associates—one of the top ten wholesalers in the U.S. by revenue—and curated a world-class portfolio of global spirits with a focus on rum, gin, agave, and American whiskey.
Prior to joining BHAKTA as CEO, I served as the General Manager of Bond & Royal for Sazerac, the third-largest spirits company in the world, where I led global sales, marketing, and agency partnerships for the company's craft and luxury spirits portfolio. While at Sazerac, I also served as Director of On-Premise Sales for North America, managing strategy, trade marketing, and brand ambassadors for Sazerac's portfolio of more than 400 brands, including Fireball, Southern Comfort, and Buffalo Trace.
When I'm not at home in Brooklyn or our BHAKTA-GRISWOLD Campus in Vermont, you can find me enjoying an Armagnac, Milk Punch, or Tiki cocktail at the best rum bars in our core markets.
What are 3 stand-out features about your brand that make your spirits special?
BHAKTA truly stands in a league of its own in the spirits industry, but three of our stand-out features are:
1) shepherding the largest collection of Single Vintage Spirits in the world
2) developing category-defying blends of ultra-rare spirits, and
3) hosting industry-leading educational experiences on an invite-only basis for the top tastemakers in the wine and spirits industry.
As the World's Pre-eminent House of Vintages, we've acquired the ultimate collection of single vintage spirits, with almost every year represented back to 1868. This year, our BHAKTA 1973 Armagnac was named the #1 Spirit in the World and our BHAKTA 1990 Rum has been christened as the #1 Rum of the Year.
Our latest creation, BHAKTA 1928—which USA Spirits Ratings just awarded a score of 94 points—gives consumers the opportunity to taste spirits almost 100-years-old, at a jaw-droppingly affordable price. BHAKTA 1928 marries our 2018 5-year straight rye whiskey with Ancient French Spirits including 1973 (Paul Pacult's #1 Spirit in the world for 2023), 1962, 1941, and 1928. Five percent of this blend is over 50 years old. Thirty percent of the blend is over 30 years old. This is legitimately a product that no other spirits house could ever recreate; they simply don't have the cellar depth that Raj Bhakta [Founder at BHAKTA LLC] has curated.
BHAKTA has also been named Distillery of the Year, and a big driver of that recognition has been the one-of-a-kind experience we offer at our BHAKTA-GRISWOLD Campus in Vermont. In 2020, we acquired the former Green Mountain College—and since then we've been redeveloping the unique property into an industry hub for education and wellness. We currently offer the opportunity to trade, press, influencers, and select consumers to join us for a three-day, two-night stay and enjoy the ultimate spirits hospitality experience in the industry today.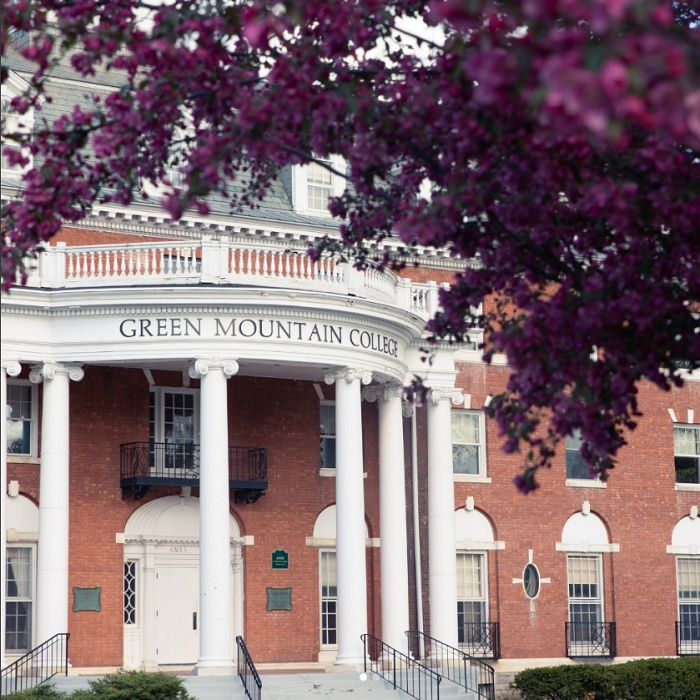 I see there is a lot of information about "vintage" blends on your website. Could you elaborate/explain the significance, and how it affects your spirits?
To quote our founder, Raj, "A single vintage is a spirit in time that can never be recreated." Similar to vinification, Single Vintage Spirits provide a true taste of terroir and history and are limited by nature - we can never recreate a vintage BHAKTA release.
When it comes to blending, our massive stock of ancient vintages allows us to balance the best qualities from our favorite single vintages into one-of-a-kind blends that the spirits drinker has never experienced before.
For example, BHAKTA 1928 contains 5-year-old straight rye whiskey from the 2018 vintage; while it's not young by whiskey standards, it shows a lot of vigor and intensity that we've married to spirits that are much older and refined—almost 100 years at their oldest–with 1928 Armagnac is in every single bottle. Other historic Armagnac vintages including 1973, 1962, and 1941 add depth, complexity, and ever-more wisdom.
Raj made a fortune through founding WhistlePig, used it to acquire the most astounding spirits collection in the world, and now wants to share his treasures with consumers —no one except Raj Bhakta can perfect rye whiskey with 100-year-old vintages.
Is he a crazy tycoon, blending the world's oldest spirits into products at these prices? No question. So when you see the name BHAKTA on the bottle, you know it's exquisite. . . and an absurd value. (You're welcome.)
You recently won Distillery of the Year, Rum of the Year, and 10+ awards at the prestigious USA Spirits Ratings. How do you think this massive victory will affect your brand?
We love and support USA Spirits Ratings, and we're honored that they have recognized the same thing in our new releases that Paul Pacult, Wine Enthusiast, and countless other critics and judges have so far this year alone. Our mission has just begun. We're going to continue creating and releasing must-have spirits at prices that offer unheard-of value to consumers, collectors, and enthusiasts.
Raj has committed his fortune to finding and acquiring the most incredible vintage spirits on Earth—and our team is more fired up than ever to blend, finish, and release these treasures barrel by barrel to share with our growing community.
We are incredibly proud that USA Spirits Ratings and so many other prestigious tastemakers appreciate our mission. We couldn't be more excited to continue building this vision into the industry juggernaut we know it will become. It's hard not to be motivated to get up and get to work every day knowing the treasures that we are able to share with the world and seeing the appreciative reactions with those who are fortunate enough to try BHAKTA.
Your spirits are on the pricier side of the shelf. What kind of audience do you hope to attract to your brand? Describe an ideal customer.
While our spirits might appear, on paper, to be on the pricier side, they offer incredible value that won't last forever. Think about it like this: how much does 50-year-old whiskey cost. . . if you can find it? Can you even find 50-year-old Macallan for under $40,000? That's like buying a new BMW you'll only ever drive a few times. To compare, you can pick up BHAKTA 1973 Armagnac—the #1 Spirit in the World, with exponentially more complexity than Bourbon and Scotch—for only $400. Why buy one BMW when you could literally buy 100?
But here's the catch: these prices won't last. We can't predict how high they're going to go, but they're rising. Collectors and Whiskey Drinkers have finally discovered Armagnac. To put it into perspective, each bottle of BHAKTA 1928, which carries a $70 SRP, has a single vintage BHAKTA 1928 Armagnac in it—and that's a bottle that has just leapt over the $10,000 price tier due to demand.
Not to mention that our BHAKTA 1990 Rum, at $500 SRP, is not only hugely competitive on price with other 25+ Year Old bottlings, but has the transparency and provenance that spirits drinkers demand, and as USA Spirits Ratings has highlighted - is the #1 Rum available on the market. There's simply not a better bottle of Rum to purchase, share, and enjoy - and only 1,500 bottles will ever be available.
These prices are a steal. . . and they aren't going to last.
The story of acquiring the Armagnac estate is fascinating. Could you share some insights into the process of selecting and preserving the cultural aspects of these ancient spirits?
BHAKTA has continued Château Ryst Dupeyron's centuries-old tradition of never diluting, always releasing at cask strength, and always staying true to our house and region. We've kept our staff in place, including our Master Blender Bernard Domecq, who's been in service as our Cellar Master for more than fifty years. Bernard is an absolute master—and he is one of the most unsung figures in the spirits world today.
His knowledge of the specific nuances of Armagnac distillation, aging, blending, and finishing is second to none. Critics and consumers are noticing. BHAKTA 1973 Armagnac, this year's top spirit in the world, spent its entire half-century of aging in wood. And BHAKTA 1946 Armagnac is still aging in wood. Can you believe that?
Each vintage is different and requires a unique approach. Because of our stock, team, and institutional knowledge across all areas, we're able to put out more vintages than any other house, maybe ever—allowing consumers and collectors to find their special year. Birth vintages, graduations, anniversaries. . . we have it all. No one else has these astounding stocks. It's an honor to be able to share them.
What is your personal favorite out of the lineup of Bhakta Spirits that everyone must try? What do you pair it with, and what kind of setting is ideal for consuming it?
Our lineup is an embarrassment of riches. It's impossible to pick a favorite; they're all my children! But, having said that. . .BHAKTA 1973 Armagnac is one I keep going back to, even before it won #1 Spirit I knew right away it was something special—there just aren't many other spirits out there with such a deep and evolving palate and flavor profile.
Before discovering Armagnac, I considered myself a Rum geek with Jamaica being one of my all-time favorite producing countries. When it comes to celebration, I reach for our BHAKTA 1990 Rum. But let's be honest: I don't get to reach for it often, since only 1,500 bottles were ever made.
And my favorite way to end an evening at BHAKTA-GRISWOLD? Sharing a bottle of BHAKTA 1928 around the bonfire with a group of friends - new or old. It's the perfect way to experience 100 years of history in one bottle and inspire stimulating conversations and stories that no other bottle can manifest.
What are some of the challenges you've faced with leading an international brand, from Europe to the US? What are some ways in which you overcame them?
Globally, everyone has been struggling over the last few years with logistics and shipping. And since our collection has the Atlantic Ocean right in the middle of it—part of it is at Château BHAKTA in France, part at BHAKTA-GRISWOLD in Vermont—Giles Garnham, the heir to Bernard as Cellar Master, splits time between both countries. But the upshot of that challenge is positive: because of the age and rarity of this collection, the spirits require hands-on attention every day, and our exceptional team is committed to giving that extra attention. There's no doubt that makes our product better as a result. It also makes our experience better, since more and more guests at BHAKTA-GRISWOLD get to hear directly from our Cellar Master and get a front-row seat to our unique production process.
Armagnac, Bourbon, and Rum are all such varied categories under a single brand. How do you go about marketing it to different audiences at the same time?
The luxury spirits sector has continued to grow. Connoisseurs have also become more exploratory and promiscuous; they're not just beholden to one or two categories anymore and are always looking for incredible bottles that hit the buttons of quality, age, and provenance. We're proud to offer refined single vintages of numerous categories that all capture the attributes the serious drinker wants to have on his or her shelf for a range of special occasions.
Many of our biggest fans have joined the brand through BHAKTA 2013 Bourbon and BHAKTA 1990 Rum and then evolved into Armagnac—which is and always will be the pinnacle of the spirits world. That's why we're the Pre-eminent House of Vintages, and why we're so deeply committed to the Armagnac category.
Not to mention that consumers who adopt our bourbon and rum inevitably buy an equivalent or greater share of Armagnac. Their taste is developing, just like America's overall. More than that: our audience trusts our taste. Because if Raj's name is on the bottle, you can be 100% certain it contains the best liquid available in that category.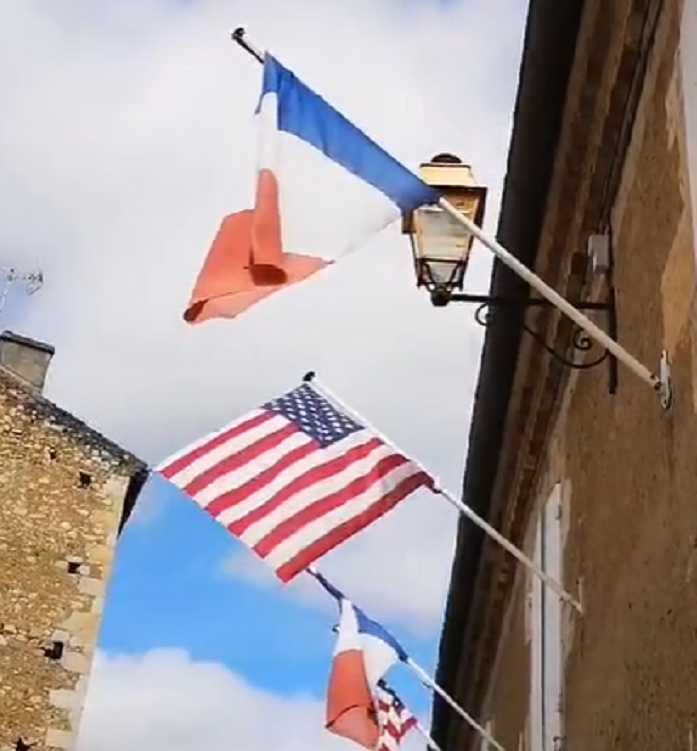 What technology/innovation/technique excites you the most in the world of spirits currently? Do you use those tactics at Bhakta Spirits, or do you plan to?
The proliferation of secondary cask spirits has been exploding with consumers. Of course, we're very well positioned there, and our extremely deep collection gives us a huge advantage; for example, our bourbon has been finished in ancient Armagnac casks which had previously held spirits from 50 to 150 years old. That's real magic, unreplicatable by other houses and brands.
We're also very happy to see that the art of blending—real blending, where the nuances of each old vintage make or break the complexity of the final product—is getting more and more recognition. Unlike other blending houses, we absolutely never blend neutral grain spirits, glycerine, or caramel into our product. . . so when consumers drink BHAKTA, they know they're getting the true taste of a vintage - all of the history, age, and terroir - unadulterated.
We're able to capitalize on our awe-inspiring stocks to create iconoclastic, innovative bottles like BHAKTA 1928—where we take an incredible 5 Year rye, and take it to the stratosphere of quality by marrying 50, 80, and 95-year-old spirits into the blend.
3 hot tips for anybody trying to get into the on-premise and off-premise spirits industry of the USA.
Over-invest in training your sales team. We just graduated our 2023 sales training class—we selected 7 of the best storytellers and educators in America, out of 1,400 applicants and brought them through a 6-week training program that not only fortified their knowledge of BHAKTA, Armagnac, and Single Vintage Spirts but built an amazing team culture along the way. When you're selling spirits this old and rare, it's all about evangelism. Our strategy is to invest in, and inspire, that deep belief in our team, even (and especially) when our competitors are taking shortcuts. It's not cheap to get into this industry, but taking the extra time to develop your people is key. You need a confident team that is genuinely pitching your story from a position of knowing and believing in every part of the process.
When everyone else is zigging, you have to zag. When the majority of brands are going to non-age statement, we're going to single vintage; when the majority of whiskey brands charge an arm and a leg for a 4-year age statement, we're practically giving away ultra-old and rare spirits. It's essential to always be offering the consumer something different. And you have to do it confidently—because you believe and know that you are providing the consumer with an unreplicatable experience, and setting the example for the rest of the industry to follow your trend and step up their game.
Have marketing prowess—and don't be afraid to evolve. Stay at it. Never, ever give up. We're all fighting for a spot on a crowded shelf space, and everyone's gotta buckle up and buckle down, on every level from leadership on down. We've invested in e-commerce, digital marketing, and hospitality without taking our eyes off of traditional trade marketing. Grit and hustle still matter. They always will. And that, too, comes from belief. And the extra motivation and assurance from taking home so many top honors from USA Spirits Ratings only has us hungrier to do and give more!
Interviewed by Stuti Khetan, Beverage Trade Network
Get rated by Quality, Value and Package by the top trade buyers in the USA. The super early bird deadline is November 30. Enter now and save.