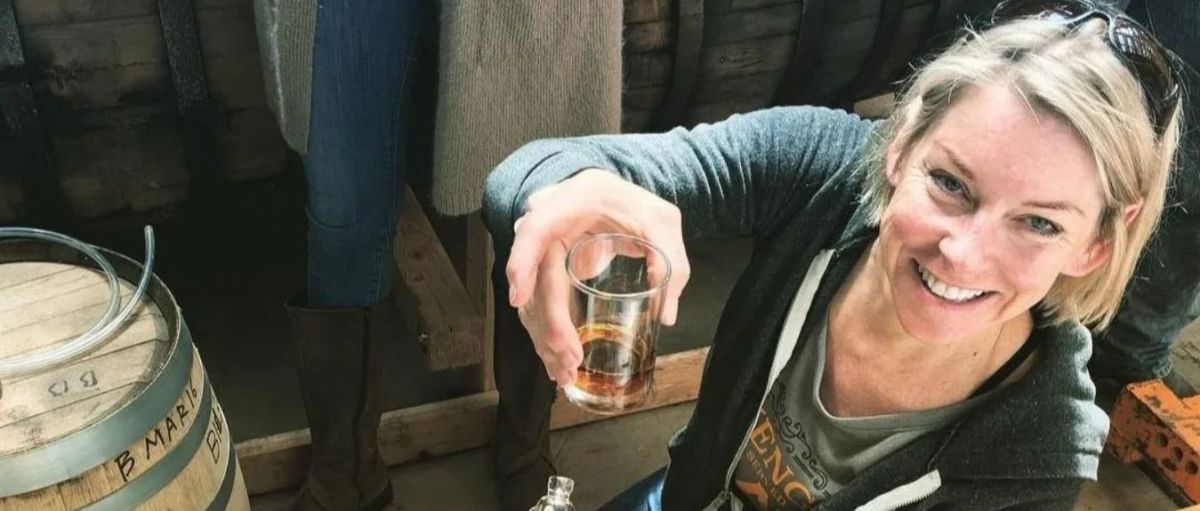 Connie Baker, Co-Founder and Head Distiller at Marble Distilling Co.
20/11/2023 Marble Distilling Co-Founder Connie Baker talks about sustainability in the Spirits Industry.
Tell us a little about your background and journey into distilling
I like to say I switched from Drugs to Booze - Booze is much better! I previously was in pharmaceutical communications but have always had a fascination with vodka (being you can make it out of any starch). I went to distilling school in 2010 thinking I was to be a hobbyist, but I fell in love with distilling and spent the next five years working to open my own "sustainable" distillery. I wanted to bring an environmental aspect to distilling operations. Marble has done that!
[[relatedPurchasesItems-54]]
Your current role and what does your day look like?
CEO and Head Distiller. I can start my day running a mash, moving barrels, accepting grain, proofing down spirits, and end it working on spreadsheets and meeting with the team - there is a little bit of a lot throughout the day. I also speak regularly on how Marble built sustainable distilling operations within all aspects of our facility - Distillery, Tasting Room, and Hotel.
What inspired you to become a distiller?
My Mom always made a handmade liqueur to gift during the holidays, so I guess it was in my blood. I do feel that being a sustainable distiller is a way to help advance the industry, whether emerging, craft, midsize, or large, and I am inspired to help "Save the Planet, One Bottle at a Time".
What are some of the most important skills for a distiller?
I use the "F" word a lot - Flexibility! I believe you have to be willing and able to change to excel and create.
How do you think a distiller can help in driving marketing and sales personally?
For those who are "distilling nerds" like me :) I know having the distiller represent the process and product is important to many customers in different ways. One, the knowledge of how products are created and made, and two the passion that "The Maker" can bring to the hearts and minds of those that care.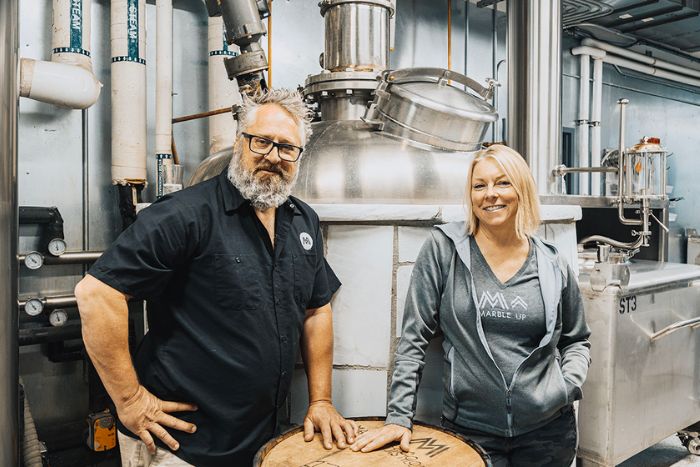 Marble Co-Founders - Carey Shanks & Connie Baker
Define a good distiller
Creative, Careful, Detailed & Neat!
What is the hardest part of a distiller's job?
Knowing when something just does not taste right and willing to redistill or use it for cleaning products - sometimes you just have to admit defeat.
What's your elevator pitch to a bartender when pitching your brand
Who doesn't want to use local, sustainable, handmade spirits produced in copper pot stills and sourced within the state to support a community of growers/ranchers/makers? Marble is that line of spirits working toward net zero.
What are the current challenges the spirits industry is facing according to you?
Supply chain, water issues, and pressure from large producers to control the market.
What skill or topic you are learning currently and why?
Perfecting barrel aging techniques with "unusual" second/third generation barrels.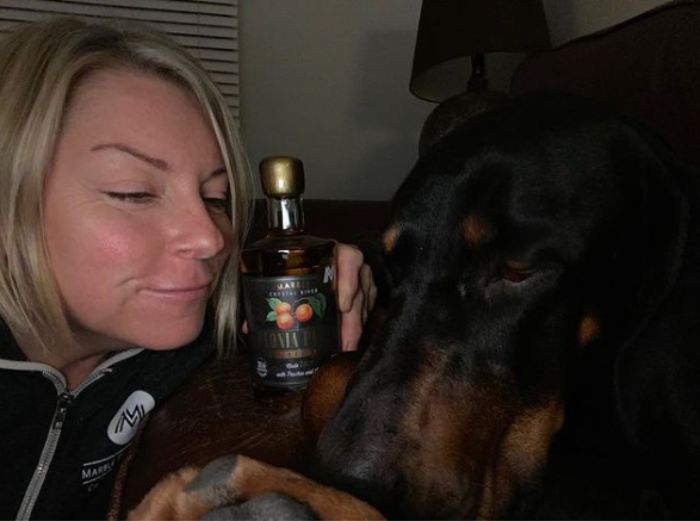 What is your idea of a good life?
Work & Play Hard, and Have a lot of LOVE - Family, Friends, and Team
Which is your go-to drink and what is the perfect setting you enjoy it in?
Vodka Martini - Afternoon on the deck overlooking the Crystal River; Whiskey Neat - Night next to a campfire
Your favourite 2-3 distilling or spirits books?
Raw Spirit by Iain Banks; The Drunken Botanist by Amy Stewart; Whiskey Women: The Untold Story of How Women Saved Bourbon, Scotch and Irish Whiskey by Fred Minnick
Get rated by Quality, Value, and Packaging by the top trade buyers in the USA. Enter today and avail the early bird offer. Here is how to enter.