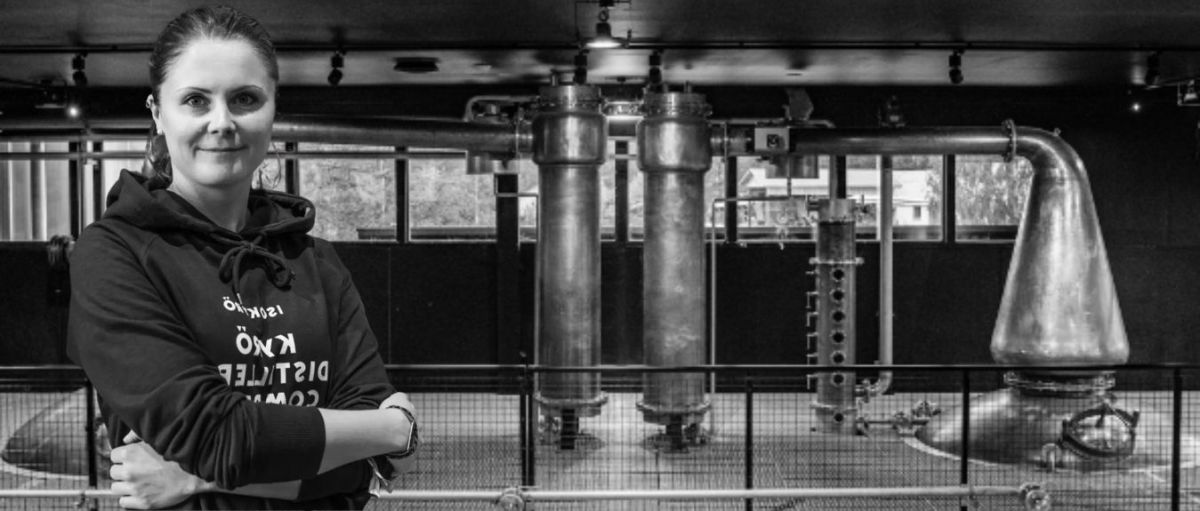 From an aircraft mechanic to distilling gin, meet this amazing gin distiller Sanni Aittanen
29/06/2023 From an aircraft mechanic to distilling gin, meet this amazing gin distiller Sanni Aittanen and how her day looks like
Tell us a little about your background and journey into distilling.
After I completed my military service in Finnish Defence Forces, I stayed there as an aircraft mechanic for a couple of years. I was an operational mechanic for Bae Mk.51 Hawk so my job was to make sure the plane I had for the day was ready for the pilots to fly.
Work was interesting and full of responsibilities and I really enjoyed working there with the mechanic group.
Becoming a distiller was a bit of an accident as I applied to my current job without any expectations that I could even get the job. I had no experience in making spirits, only consuming but I decided to apply anyway because why not here I am! Been a distiller now for four years and really enjoying my work! And not only the tasting part.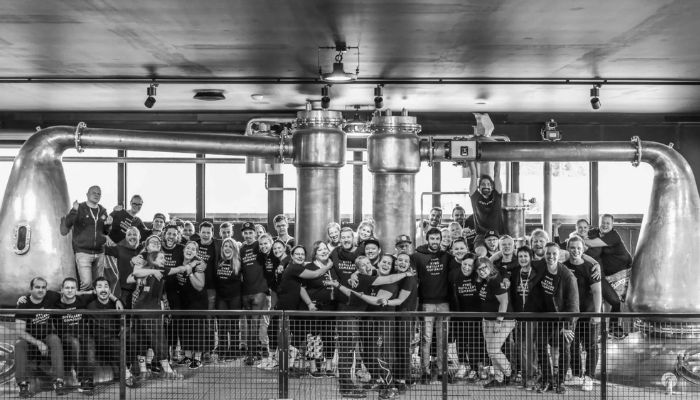 Your current role and what does your day look like?
My current role now is as a gin distiller at Kyrö Distillery Company. I'm responsible also for our team's production planning and managing the operational part of our team's work.
There is no such thing as a "normal day" for me... If it's my turn to distil, I start the day's first distillation early in the morning and after that, I usually taste the previous batch. My job includes a lot of tasting as we taste each and every batch we distil so that we can be sure everything is ok.
During the distillation, we usually do a lot of preparations for the next distillations or prepare some other stuff. As our team is named ABW, all-but-whisky, we do most of the liquids for the RTDs or for our cream liqueur. And there's also a lot of blending for our three gins!
After distillation, there's some pot cleaning and preparations for the next distillation.
And as Finns, we drink a lot of coffee before, during and after everything we do.
What inspired you to become a distiller?
The job sounded super interesting and I've never been interested in doing anything "normal".
I knew that distilling was something I really wanted to learn so I had to try.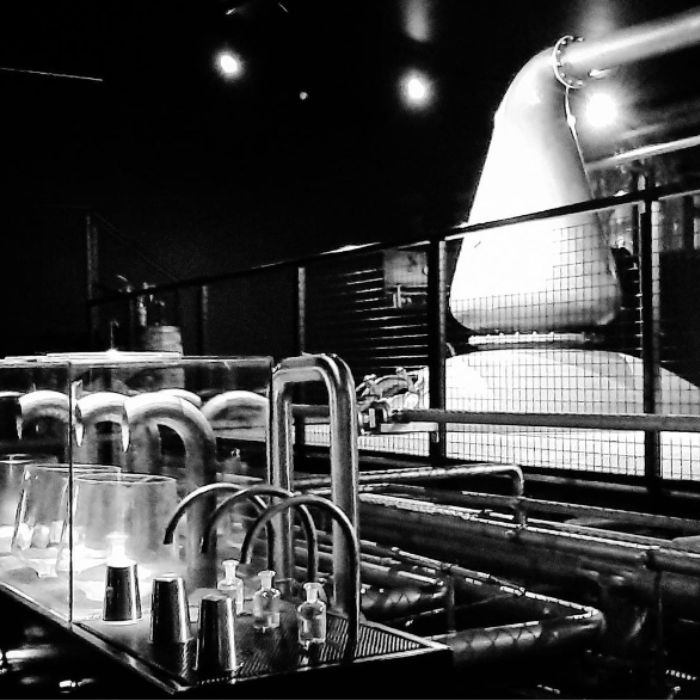 What are some of the most important skills for a distiller?
The first thing is of course to have good senses because you use your taste and your nose really much! You need to find the differences between batches and know if those are acceptable or not.
As a distiller, you also need to be flexible and know how to prioritize things. You are doing at least two or more things at the same time so you need to have an inner sense of how to manage everything.
And one more thing I think a distiller needs, is a good (or sometimes bad) sense of humour. It's vital to know how to laugh at yourself because sometimes things just go completely wrong.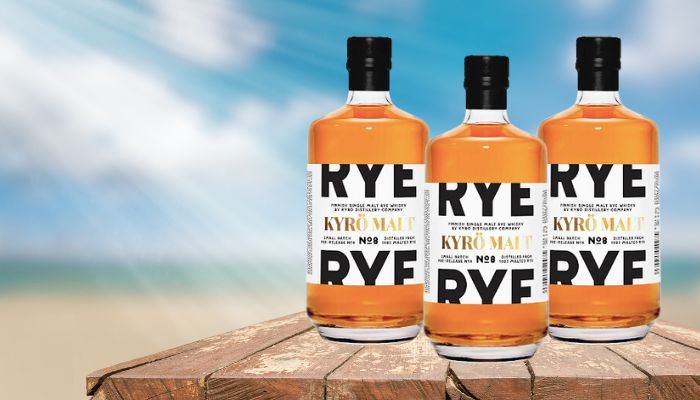 Image: Kyrö Malt Whisky Pre-Release Batch
How do you think a distiller can help in driving marketing and sales personally?
If everything is made with heart and passion and uses the best possible ingredients, it's easy for everyone to trust the quality and be proud of all the products inside the company.
And if you're selling or marketing something you really love and be proud of, you can share your passion with your customers easily.. or is that only my opinion?
Define a good distiller.
A good distiller is always eager to learn more and knows his/her responsibilities. Does everything as perfectly as she/he can without being too pedantic. Knows that everything needs to be made with quality but not taking everything too seriously.
What is the hardest part of a distiller's job?
From my perspective, the hardest part is to blend our cask-aged gin as you need to find the perfect casks for the batch. It means over a hundred barrel samples to be tasted and given profiles and after that selecting the right combination of casks to match with former batches. Sometimes it takes plenty of effort to finish, and sometimes you just get lucky!
[[relatedPurchasesItems-54]]
What are the current challenges the spirits industry is facing according to you?
I have to say that the inflation affected by the war in Ukraine has made people super conscious about what they are willing to use their money for. And as spirits are not vital for everyday living, the consumption of spirits has dropped. Usually, that's a good thing but in our case, it's not.
But there are always challenges and you just need to find your way out. If everything always stays the same, nothing new will happen or be developed.
What skill or topic you are learning currently and why?
At this moment, there's nothing special ongoing. Perhaps as a human being, there is but not in the work section. But I would really like to learn more about whisky making! One day I would like to say that I'm a master of distilling gin and whisky!
What is your idea of a good life?
That's a good question...My kind of good life is a perfect match of enjoyable work and enough free time for myself and my family.
Also being able to learn more about things I want to learn and explore the world! And of course, spend time with people that mean the most to me!
Which is your go-to drink and what is the perfect setting you enjoy it in?
It depends on the day. On a hot summer day, I'd prefer a long drink or a nice, fresh cocktail made with gin and fresh seabuckthorn berries for example (btw, our visitor centre makes the best ones).
Your favourite 2-3 distilling or spirits books?
It's almost embarrassing to admit that now when the Internet gives me the knowledge I need, I don't read books as much.. or at all. So I'm sorry but this question I have to skip.
Header Image: Sanni Aittanen
Submissions for the 2024 USA Spirits Ratings are now open. Enter your spirits brands today at the lowest price. Here's how to enter.