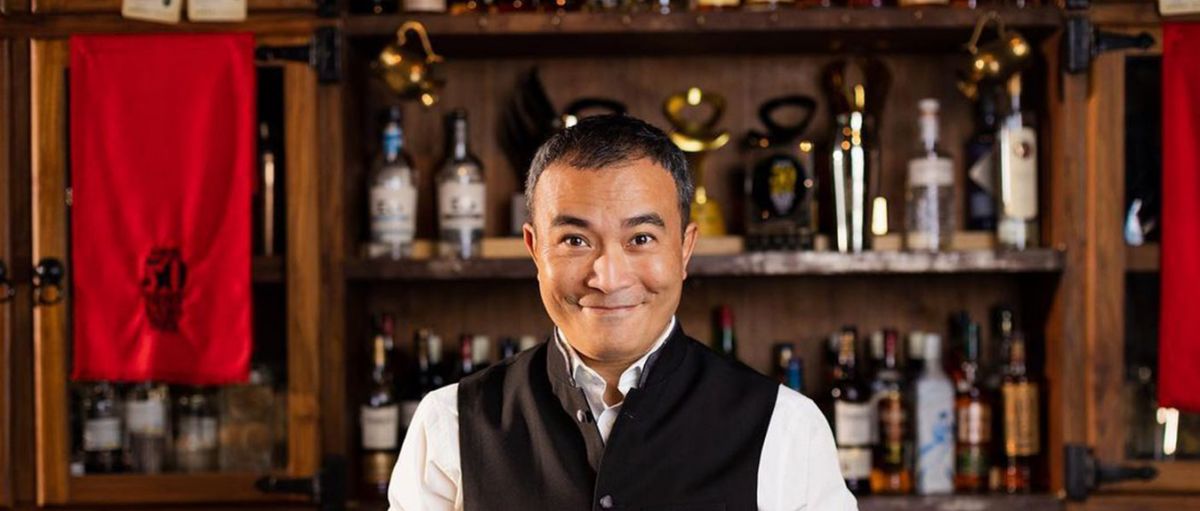 A Bar Should Provide a Sensory Experience says Yangdup Lama
05/01/2022 Yangdup Lama, Owner of Sidecar and Speakeasy, shares his 25 years of experience in the Bar Business and gives insights into running a successful bar in conversation with Sid Patel, CEO of Beverage Trade Network.
India's No. 1 Bartender and Mixologist, Yangdup Lama is quite literally a Master of all Trades. Coming from Darjeeling, he started his career in the hospitality industry 25 years back when he started working as a hotelier in Hyatt Regency, New Delhi. Ever since he worked behind the bar, he dreamt of having a bar of his own. 9 years ago, he turned his dream into a reality which led to the opening of the Cocktails and Dreams Speakeasy Bar in Gurgaon. One thing led to another and in 2018, he opened another bar named Sidecar which ranked No. 91 on the list of the World's Best Bars, No. 47 on the list of Asia's 50 Best Bars, and No. 1 amongst India's 30 Best Bars. He shares some insightful wisdom into the bar business, his inspiration behind his two successfully running bars, and a lot more.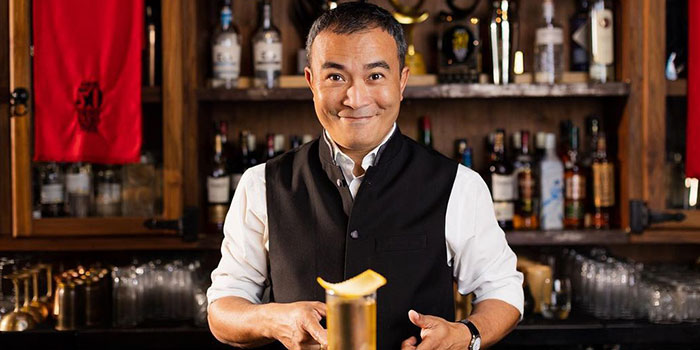 Image Source: Instagram.com - thespiritedmonk
Boulevard To A Bartender's Bar
Starting your bar is not just about the finances or having the right partners but also the whole idea and concept behind it. The 5 important aspects that build the path to starting your bar are:
1. The Clarity of the Concept - It is essential to know the idea behind starting your own bar. Ask yourself, What is the concept of my bar? What kind of vibe do I want to create in my bar?
2. Sync between the Concept and Location - Once you know what your concept is, it is important to know Where will your bar be located. Selecting the city or the location will help you figure out the people you want to cater to. When the concept fits with the location, you are good to go.
3. Fitting it with the Scheme of Finances - After you know your concept and location, you have to figure out if it fits into the scheme of your finances.
4. Right Programming - This includes a little bit of everything. From the real product to the space, area, lighting, furniture, and the genre of music.
5. Reaching Out to the Right Audience - Once your programming is right and everything fits right into place in terms of your concept, location, and finances, It is time to reach out to the right audience that you are going to target.
Thus, the right passage to a Bartender's Bar is to create a sensory experience for the guest through these aspects while keeping the current context of things in mind. Marketing your bar contextually in terms of creating a sense of Christmas environment in the bar by serving Mulled wine or adding a touch of cinnamon to the cocktails.
A Classic Old School Bar - Sidecar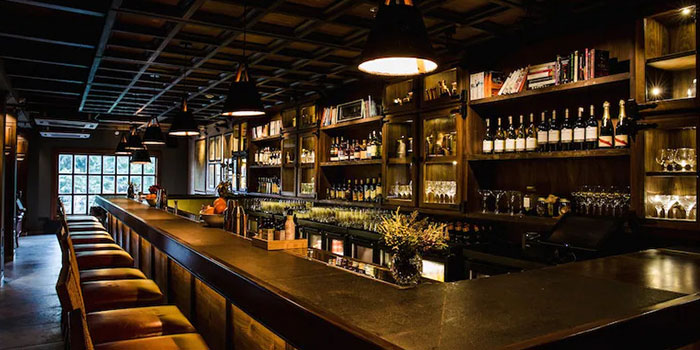 Sidecar, Greater Kailash, New Delhi
Image Source: Zomato India
The inspiration behind the bar Sidecar came from the neighborhood bars of Edinburgh when Mr. Lama visited in 2017, the vibe of the Scottish bars made him so happy that he wanted to create something similar here in India. The name Sidecar came from the classic cocktail of the 1930s so the bar had to give an experience, look and feel of the 1930s.
As Yangdup mentioned, he wanted to create a sense of belonging for the people which no other bar could create. It was made to be a Monday-Tuesday bar where people could come in to have a conversation without being disturbed by the music or they could walk in after work for a cocktail or two. Basically, a bar that people could call 'Their Own Place'.
"You walk into a place and you as a business owner know that your imagination will work really well in this place and that is how you create the vibe. There is no such formula to create a vibe."
Alexa Play "I Love This Bar" by Toby Keith
The real inspiration behind the Cocktails and Dreams Speakeasy bar was the song I Love This Bar by Toby Keith. The concept was to create a small neighborhood bartender's bar where people could walk in anytime. The song was the only brief given to their architects, designers, servers, and everyone who worked on this project.
Opened in 2012, the idea behind Speakeasy was to build a strong sense of belongingness through a neighborhood bar which gave a complete experience of the 1920s Prohibition Era in America. Bringing a completely new beverage experience to their guests through their classic cocktails in a contemporary yet warehouse-like atmosphere.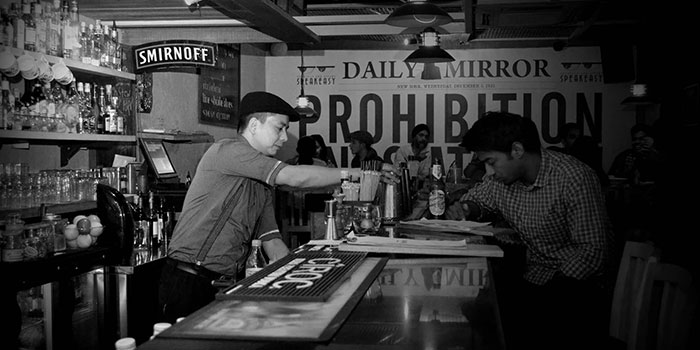 Cocktails and Dreams Speakeasy, Gurgaon, Haryana
Image Source: cndspeakeasy.com
Creation of a Successful Bar
Running two successful bars and making it to the Top of the Best Bars in India, here are some of the important things to remember when you are wearing the Bar Owner's hat and trying to juggle between a bartender as well as an owner of the bar.
[[relatedPurchasesItems-42]]
Yangdup Lama focuses on these few things when it comes to running a successful bar
1. Monthly Food & Beverage Costs - It is important to have the monthly costs in place and do the right projections to keep your budgets intact.
2. Marketing Budget - It is important to allocate a budget for marketing activities like promotions, events, etc. You can divide the activities into Pure Gain activities and Brand Building activities. Pure gain activities can include calling over a celebrity musician on a Friday night which has a huge fan following and that can drive in more guests and thus increase sales. However, a Brand Building activity can be one where you invite an international bartender who can add value to your bar by driving sales.
3. Premiumisation - It should not be about selling pricey cocktails but about selling a great experience. If you are selling an average-price cocktail and providing a good experience, you will always earn well because that will bring back your customer for the same experience again.
4. Mood Board - Create a mood board for your bar. Ask your team what kind of vibe they want to create this month. Put together the kind of music, the cocktails, the menu you will need to create that vibe.
5. A Good Bartender - Hire bartenders who are good human beings because it all comes down to how happy your customer is when they are leaving the bar. A bartender who is happy meeting the customers, is open to learning and enjoys what he does is a good bartender.
6. Create a Healthy Bar Culture - This is about recognizing your team. Make them the heroes of the place so they can deliver a nice, warm, and collective experience to the guests.
7. Connect With Your Team - A very important point when it comes to running a successful bar is connecting with your team and knowing where they need you. Start with asking them questions about how they feel, what issues they have, and then offer them to provide a solution that they think is right. This helps them to connect with the place strongly and be open about how they feel.
Future Of The Bar Business
Over the period of 5-7 years, the bar scene in India has seen quite a lot of changes and people have become more open to trying new things. The younger Indian audience is now experienced, more exposed, and respectful towards the bar culture. They have traveled a lot and experienced great F&B culture across the globe which makes them appreciate the bartender's work and treat them like artists.
A piece of advice to young bartenders looking to join the bar business from Yangdup Lama -
"Have a Strong Foundation, Dream Big and Never Look for Shortcuts."
Article by Shreya Kohli, Beverage Trade Network
Enter your brands now and get in front of America's top buyers. This is where products are reviewed by Quality, Value and Package.