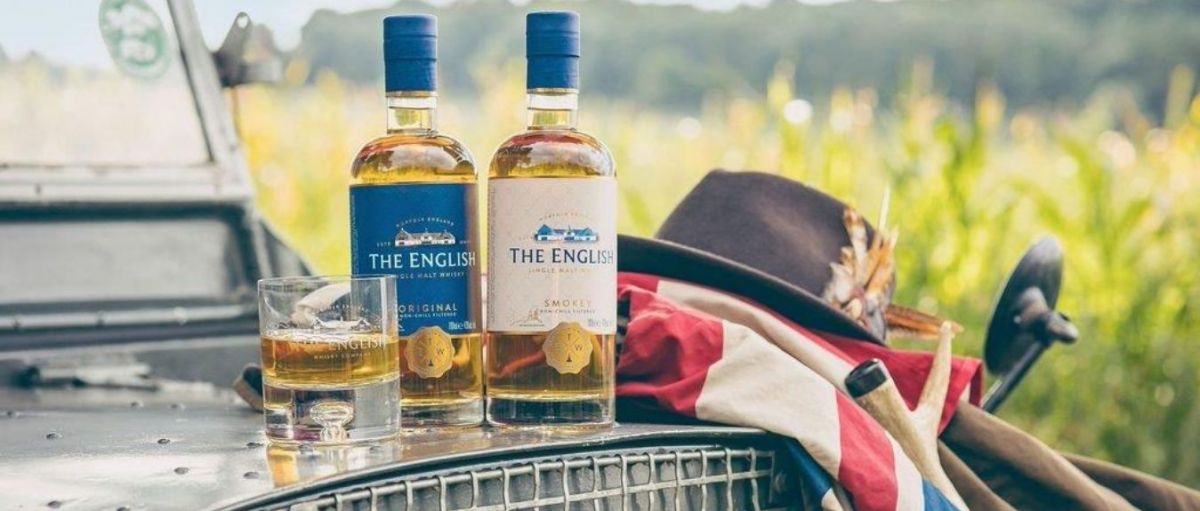 English Whisky Making a Comeback in Whisky World
21/07/2022 England can offer you the best English whiskies despite resting for more than a century in making the spirit. Read on to know the comeback story!
Scotch whiskies are recognized internationally, while English whiskies are not that popular. However, England has a long tradition of making single malt whisky, just like their famous neighbors. But there was a period when English whisky manufacturing almost disappeared. The English had to depend on their neighbors to drink fine whisky.
English whiskies have been off the radar for almost a century, but they are now making a strong comeback. Here, we will discuss some of the top English whisky bottles you should try. And while sipping your favorite whisky, you can also read the history of English whisky's early days, disappearance, and comeback in the market. Let's get going!
The History of English Whisky
England has a long history of producing spirits. The distilleries in England earlier produced almost 20 million liters of spirit around the middle of the eighteenth century. But rectifiers had more influence over the final product than distillers. Rectifiers were individuals who would purchase distilled spirits from distillers and "rectify" them to their preferences before reselling them.
It is because the majority of the spirits did not taste good. As such, before their sale, rectifiers had to redistill spirits with botanicals. In 1825, English distillers began to gain popularity when the chancellor reduced the duty of the alcohol. It helped the distillers to sell their whiskey to the public directly. This reformation also enabled the English distillers to make fine quality spirits and increase their sales.
The popularity of English distillers surged, and the demand for English spirits increased. Tax revenue from various spirits, including whisky, contributed about a sixth of the country's income by 1885.
There were a few notable distilleries at the time, including the Bristol Distillery, the Bank Hall and Vauxhall distilleries in Liverpool, and the Lea Valley Distillery in London. Unfortunately, these have been shut down for more than a century.
Around the turn of the century, everything for English distillers collapsed. A surge in demand for Scotch coincided with reformations to Scottish excise rules that improved the industry's financial condition.
The Best English Whiskies to Try
Samuel Gulliver & Co.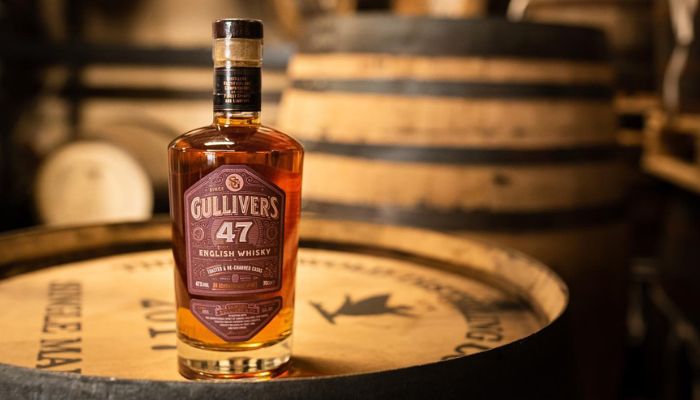 Image Source- Samuel Gulliver & Co.
Samuel Gulliver, a British businessman who traveled the world in the 18th century in quest of wine and spirits, served as the inspiration for the Gulliver brand. Eight generations later, Stuart Gulliver, Samuel's descendant, developed Gulliver's 47, a Single Malt Whisky. It is made in Norfolk by The English Whisky Company and aged in casks using bourbon from the Jim Beam Distillery.
It has an aroma of Honeyed baking spices and candied ginger, with cooked red fruit on the nose. The palate has a fruity and floral taste with hints of ground almond, earthy vanilla pod, and cooked cherry. It contains 47% alcohol by volume.
Adnams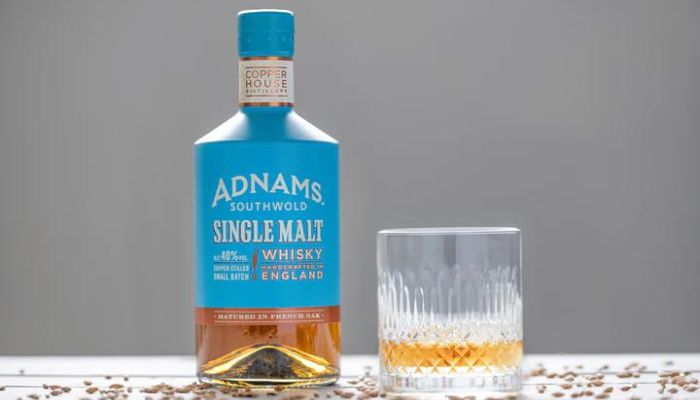 Image Source- Adnams
The company had been producing beer since the fourteenth century. However, after Copper House Gin took home the "World's Best Gin" title at the 2013 International Wine & Spirits Competition, the business decided to start producing whisky.
The Adnams Distillery was proud to enter the whisky market in 2014 and launched their Single Malt Whisky. The barley that is used in the production comes from East Anglian. To add more complexity to the whisky, the makers added spirits that were aged using American oak casks.
You will get the aroma of apricot, cherry fruit, berry notes, vanilla, and runny honey on the nose. The palate offers flavors of blueberries, candied fruit, cookie dough, chocolate, and pepper. Combine with lush spices and a delicate mineral edge to entice the nose. It has a rich mouthfeel and a finish of spicy caramel and red fruit. It contains 40% alcohol by volume.
Cotswold Distillery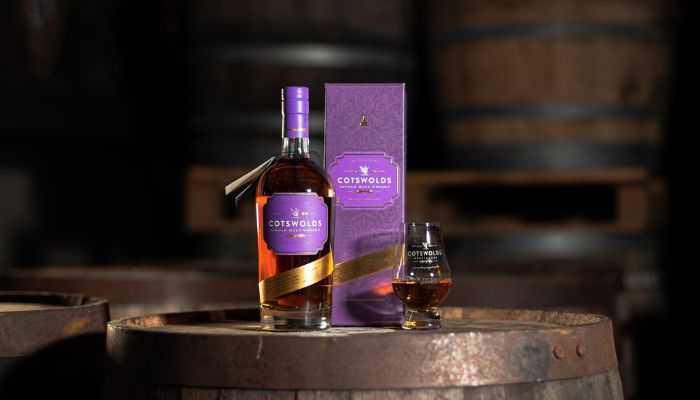 Image Source- Cotswold Distillery
Cotswolds Distillery was launched in 2014 by Dan Szor, the same year when they started distilling their Costwolds Single Malts by utilizing locally grown barley. Eventually, the Costwolds Distillery introduced its first whisky in 2017. Their Sherry Cask Single Malt whisky has been aged in previously filled American oak casks.
You will get the rich aroma of cherry pie and brown sugar with hints of roasted coffee on the nose. It offers a rich palate of dark stone fruits, chocolates, and hints of roasted almonds. It contains 57.4% alcohol by volume.
The Oxford Artisan Distiller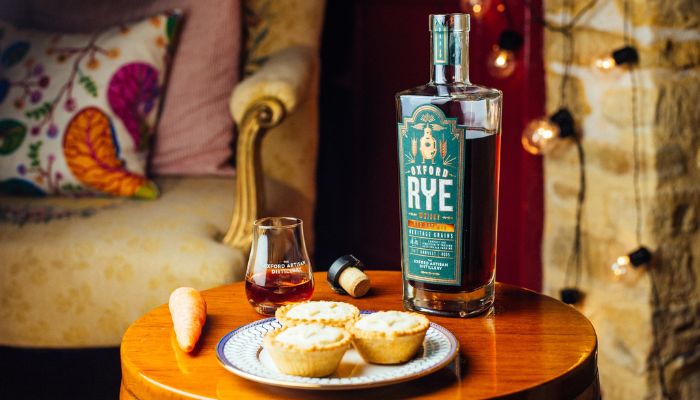 Image Source- Oxford Artisan Distiller
The Oxford Artisan Distillery, or TOAD as it is more often known, was founded by Tom Nicolson in July 2017 and is situated in Oxford's South Park. By designing and constructing their stills in the style of a rum distillery, the distillery pledges to produce unique bottles of grain-to-glass spirits.
Additionally, the distillery uses a heritage variety of rye, barley, and wheat that has been sustainably cultivated within a 50-mile radius of the TOAD region. The reddest of ryes, their fifth Oxford Rye Whisky release is the result of a love affair between their heritage grains, New American Oak Casks, and three legendary sweet wine casks- a Pedro Ximenez Butt and two Vintage Port Barriques for their Red Red Rye.
The whisky has a pepper spice aroma and flavors of sourdough bread, butter, and herbal notes with 50% alcohol by volume.
The English Whiskey Co.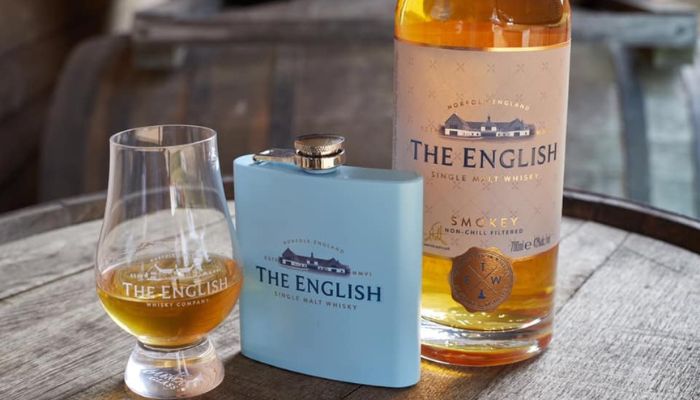 Image Source- The English Whiskey Co.
After more than a century, it is the first registered whisky distillery in England. James Nelstrop launched the St. George's Distillery in Norfolk, where they started distilling in 2006. The English Whiskey Company began producing outstanding whiskies using barley that was locally sourced and other ingredients from England by December 2009.
They became the category winner at the World Whiskies Awards for their Triple Distilled Whisky and even get recognition from Jim Murray in his Whisky Bible.
You will get a gentle aroma with hints of vanilla, aniseed & ginger. It offers a creamy palate with hints of smoke. It contains 43% alcohol by volume.
The Rebirth of English Whiskies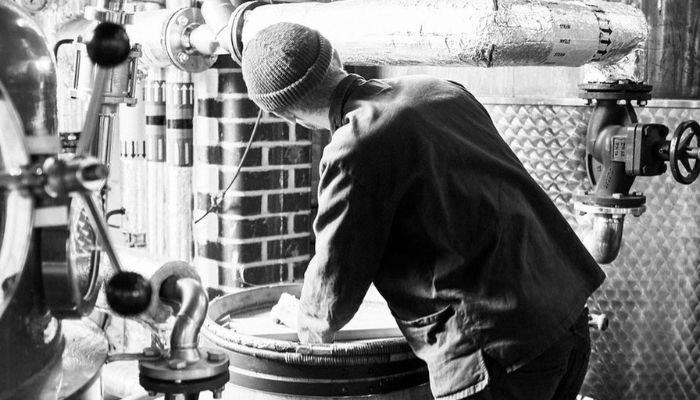 Image Source- East London Liquor Company
English whisky didn't completely disappear but it went into a long slumber. This sleep continued for almost a century. The journey restarted with Hicks and Healey in 2003. St Austell Brewery and Healey Cyder Farm, two beverage producers in Cornwall, collaborated to create a single malt whisky.
The second entrance of English whisky into the global whisky picture was really noticed in 2006. The change was brought by The English Whiskey Company with their St. George Distillery in Norfolk. After more than a century, it was the first distillery in England
Following that initial release, several ground-breaking and best-selling English whiskies emerged. The company released its Founders Private Cellar, the first 10-year-old English whisky in 2017.
The London Distillery Company delivered yet another powerful declaration during the rise of English whisky in 2013. After the shutdown of Lea Valley, TLDC began production guaranteeing that London can once again claim to be the home of single malt whisky. Another distillery was formed around 2014, the East London Liquor Company by former actor Alex Wolpert. His goal was to provide affordable, locally produced whisky of the finest quality. The distiller's first product was London rye whiskey, which was followed by single malt whisky and wheat whisky. Today ELLC produces roughly 15,000 bottles each month.
The Bimber Distillery opened in West London in 2016 with the goal of making premium whiskies the old-fashioned way. After a minimum of three years of maturation, Bimber produced The First, a suitably named single malt whisky. Only 1,000 bottles were made available, and they were all gone in less than three hours.
What Caused English Whisky to Rebound?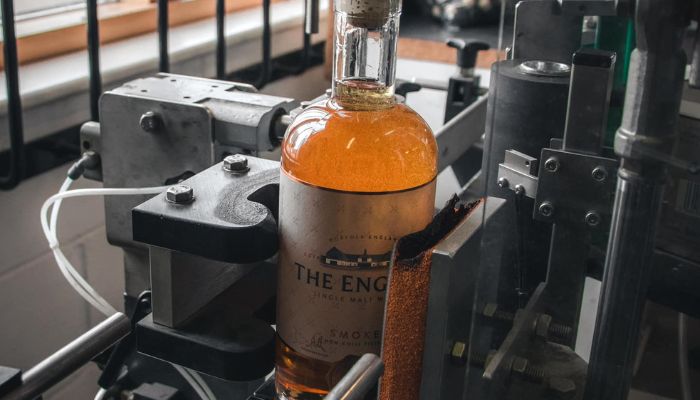 Image Source- The English Whisky Co.
The current rebirth of English whisky owes its success to the treasury, similar to its rise in fame in the 1800s. Formerly, distillers without 1,800-liter stills were not eligible for permits from the HMRC (Her Majesty's Revenue and Customs). The HMRC has relaxed its approach over the past years, opening doors for more distilleries to enter the market.
Today you will get every type of whisky distillery in England starting from large distilleries to small ones, and even the self-styled "distillery" that blends the skills of brewing and distilling. Additionally, English distillers do not keep themselves constrained by the traditional whisky-making process. Despite being influenced by these traditions, English distillers have more freedom to experiment with ingredients and production methods due to fewer restrictions.
[[relatedPurchasesItems-42]]
There are a lot of unique English whiskies that mix conventional whisky-making methods with cutting-edge methods to produce beverages like bourbon, cognac, and even beer. As the climate adds to the qualities of whiskies, geography plays a significant part in differentiating whiskies.
England is a little warmer and drier than its neighbor, Scotland. The conditions speed up the maturation of whiskies in the casks and give the drinks distinctive qualities.
The nation's top distillers joined together to form the English Whisky Guild in May of this year to assist the industry's quick development. They also submitted an application to formally define a geographical indication (GI) for English whisky. The Department for Environment, Food, and Rural Affairs in the United Kingdom is now examining the plan.
It is anticipated that by the end of the summer the process will advance, and the group of producers thinks it will help the English whisky business compete with more established whisky regions. Andrew Nelstrop, the chair of the English Whisky Guild and owner of The English Whiskey Company says "English whisky has been around for a while; several of my fellow producers are coming up to their 10th birthday". "Obviously it's quite young compared to our northern neighbors, but it is no longer a fledgling industry. Production rates are growing fast. We have got momentum."
Image Source- The English Whisky Co.
Enter your brands now and get in front of America's top buyers. This is where products are reviewed by Quality, Value and Package.