Finding Out The Perfect Oak Barrels
05/05/2022 Check out this list of barrel manufacturers in the US that are exporting high-quality oak barrels worldwide
There are mainly three different types of oak used to make barrels, namely — American White Oak (Quercus alba), French Oak (Quercus robur), and Irish Oak (Quercus petraea). French oak imparts more subtle flavors with vanilla or smokey-spicy notes while American oak is much more strong and assertive and adds coconut, caramel, and vanilla notes.
Along with this, the structure of the oak barrel also plays a crucial role to minimize the presence of oxygen, allowing for slow, controlled oxygenation that imparts color and stability to the alcohol. So, let's have a quick look at how oak barrels are made.
Oak barrels are constructed in a facility called Cooperage. The barrel construction begins with cutting long strips of oak called staves which are seasoned outdoors for two or three years before being carefully shaped. An important focus is laid on the shape of staves to minimize gaps and prevent leakage. Staves are then exposed to heat and pressure to mold them into a barrel. And once the barrel is constructed it is flame-toasted and charred, which adds flavor to the aging wine or spirit.
This art of making barrels combined with advanced technology is an important aspect of the wine and spirits industry. And here's a list of some of the top cooperage and barrel manufacturers in the US — that look after the entire process of picking the high-quality wood and making the ideal barrel size to minimize barrel leaks and using sustainable methods to deliver the best-quality barrels worldwide.
Independent Stave Company
Image Source: independentstavecompany.com
Established in 1912, Independent Stave Company is a Boswell family-owned dynamic, global company and is one of the largest barrel manufacturers in the world. They manufacture staves, barrels, and oak alternatives for customers in 40 countries around the world. Under the leadership of CEO Brad Boswell, the fourth generation of Boswells continues to grow with a focus on innovation and customer service to become a worldwide leader in the coopering industry.
Independent Stave Company's diverse portfolio of high-quality barrels and cooperage products includes — Classic Barrel, Cooper's Select Barrel, Cooper's Reserve Barrel, Small Batch Barrels, French Made Barrels, and Finishing Products. They are dedicated to crafting better barrels through sustainable harvesting practices, innovative technology, and quality customer service.
West Virginia Great Barrel Company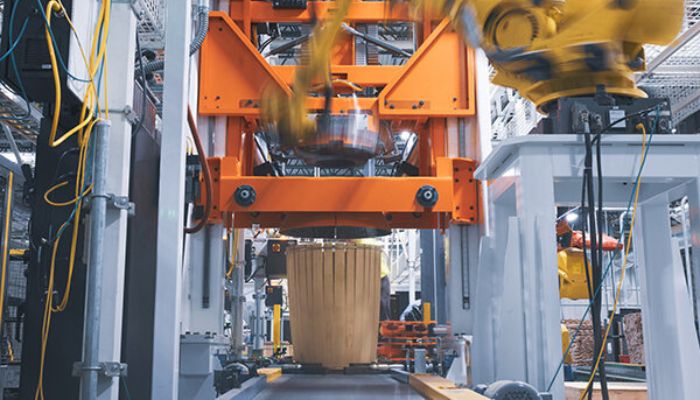 Image Source: wvgbc.com
West Virginia Great Barrel Company is one of the most advanced barrels and cooperage products manufacturing companies in the USA. They make high-quality barrels from tight-grained Appalachian White Oak. Their barrels are built with precision and offer infrared toasting and horizontal gas char standards on every barrel, for more controlled flavor development and to minimize losses over time.
West Virginia Great Barrel Company uses Computer Numerical Control (CNC) technology to decide a precise sidewall angle for the barrel staves, which helps in less leakage. The barrels are pressure tested with air and reverse-osmosis treated water at the finish. They are reinventing the modern cooperage with their consistent, innovative, and advanced technology.
Seguin Moreau Napa Cooperage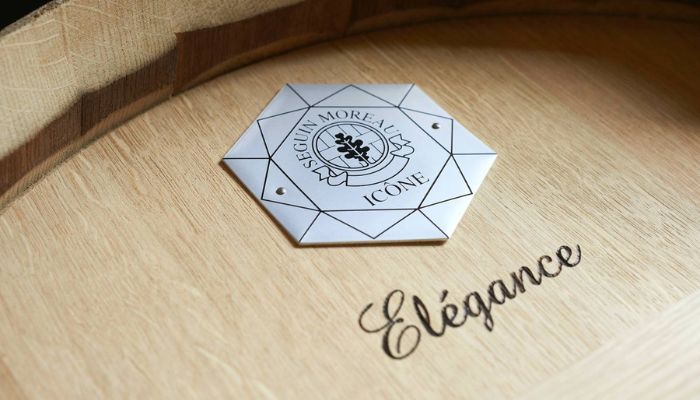 Image Source: seguinmoreaunapa.com
Established in 1870 and 1838 respectively, the two cooperages of Seguin and Moreau were joined in 1972. Their legacy of artisanal craftsmanship and nearly two centuries of tradition is enhanced by the company's driving scientific research and development, all of which serve in delivering top-quality oak for barrel programs. Seguin Moreau Napa Cooperage, established in 1994 to serve the Napa Valley, provides a complete range of barrels, foudres, and oak alternatives.
Seguin Moreau Napa Cooperage's barrels are made with the utmost consistency and quality and are precisely targeted to particular types of oak aging and specific and reproducible results. A full range of oak alternatives for aging in tanks and barrels include — Oenofirst, Oenochips, Oenoblock, Oenostick, and Oenostave. They also offer foudres in various shapes and sizes, with customized accessories that include stainless steel doors and hatches.
The Barrel Mill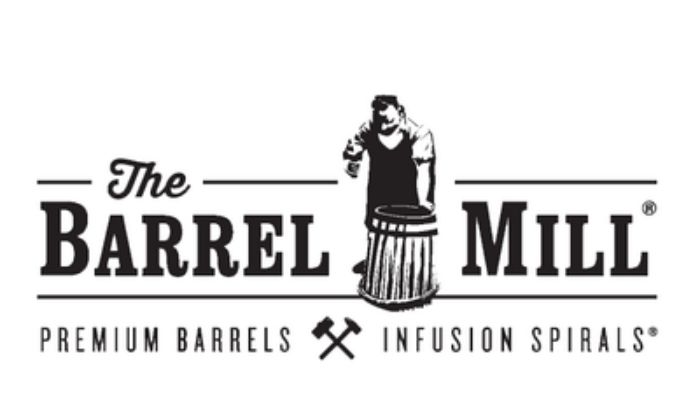 Image Source: thebarrelmill.com
The Barrel Mill is a leading barrels and cooperage manufacturing company that specializes in premium oak barrels for the craft spirit industry. They also offer Oak Infusion Spirals as an oak alternative for fast oak extraction and refined, integrated results. Their products are made from the finest American White Oak, hand-selected for uniform grain tightness, and aged to perfection.
The Barrel Mill's barrels come in five sizes and offer custom toast and char levels to achieve a very specific concentrated flavor and aroma profile. They use sustainably harvested wood and test their barrels with high temperature, pressurized filtered water to ensure there are no leaks.
Barrel Mill's Oak Infusion Spirals also come in different oak varieties and toast levels. These Oak Infusion Spirals are custom-built for barrels, and tanks, and can be added directly to the bottles to achieve barrel aging in a bottle.
Kelvin Cooperage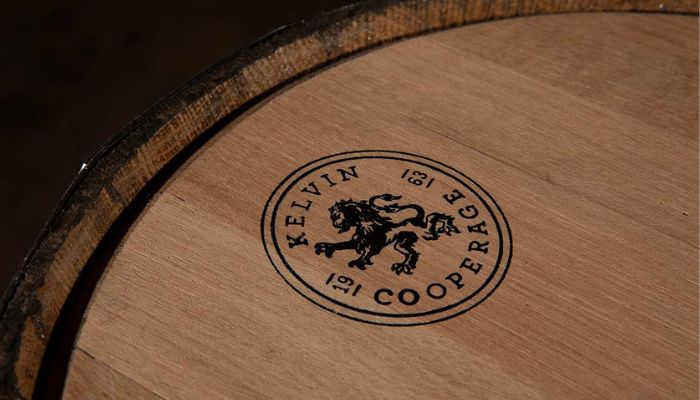 Image Source: kelvincooperage.com
With over 50 years of experience in the barrel industry, Kelvin Cooperage continues to supply the highest quality barrels throughout the world. They are a full-service cooperage company which means that in addition to supplying new barrels, they also provide access to a wide range of used barrels. This new and used barrels combination provides the craft distiller with numerous aging and finishing options.
Kelvin Cooperage specializes in new American oak barrel production and repair of ex-bourbon barrels. They also offer export quality, quarter-sawn hogshead ends shaped in the traditional method, charred or toasted to customer specifications. Kelvin Cooperage ensures that every distillery receives a highly crafted, subtly flavored, American oak barrel at an exceptional value.
Innerstave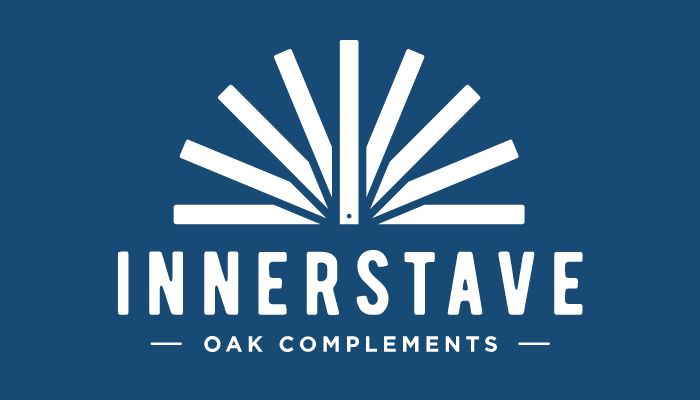 Image Source: innerstave.com
Innerstave is a premier provider of high-quality new barrel oak alternatives sourced from central France and the American Midwest. Innerstave helps beverage producers achieve a range of flavors, aromatics, and textures through the use of Oak Complements, Micro-Oxygenation, and Fiber Infusion Technology.
Oak Complements are a range of products and services which can be used to gain the same benefits of traditional barrel aging without the economic cost or the environmental impact that barrels demand.
[[relatedPurchasesItems-42]]
Innerstave barrel alternative products and services include — Oak Chips, Oak Cubes, Innerstave Fan Packs, Tank Staves, Tank Innerstaves, and Barrel Innerstave. These products can be added to the existing barrels, and together with micro-oxygenation and fiber infusion technology, it gives you the ability to taste a finished version of your product in weeks instead of what normally would take years.
Article by Aanchal Sharma, Beverage Trade Network
Enter your brands before November 30, 2022 and get super early bird pricing. Don't miss to get the best deal.