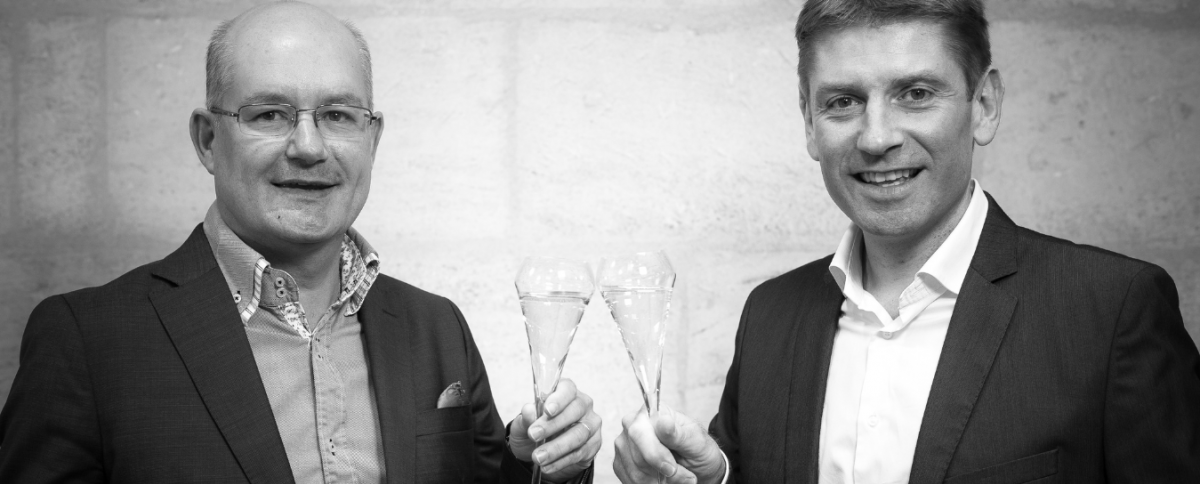 Mr. Wine & Spirits: Elevating the Art of Wine Selection
20/10/2023 Exceptional Quality, Passionate Growers, and Tailored Brands for the Discerning Palate
Meet Mr. Wine & Spirits, a name synonymous with responsiveness and flexibility in the world of wine exports. This distinguished entity has cultivated strong and trustworthy relationships with dedicated wine-growers hailing from the prestigious wine-producing regions of France. The selection criteria are stringent, focusing on expertise and unwavering passion for the craft. The result? An extraordinary wine portfolio that promises an unparalleled tasting experience.
At Mr. Wine & Spirits, quality and adherence to regulations are non-negotiable. All partner wine-growers consistently meet the highest quality standards, a commitment that has earned them numerous medals and exceptional scores.
Intriguingly, this is also where affordability meets excellence. The company takes pride in offering an extensive range of European wines, still and sparkling, with or without appellations. Each bottle represents exceptional value for money without compromising on quality.
With strategic experts positioned both in the United States of America and France, Mr. Wine & Spirits possesses an unparalleled vantage point. This dual presence ensures a deep understanding of market demands and trends, making them an invaluable partner for wine enthusiasts and businesses alike.
Mr. Wine & Spirits is celebrated for its brand portfolio, designed with meticulous attention to detail. These high-added-value brands are tailored to meet the specific needs of the market, from the selection of the wine itself to the packaging.
Consistency is the hallmark of their offerings - consistently high-quality wine, carefully packaged with creativity, and priced fairly. This dedication to excellence has garnered them a string of accolades in both French and international rankings.
Their mission? To guarantee your competitiveness and optimize your margins. Mr. Wine & Spirits is committed to standing by your side, infusing a touch of excellence and innovation into your results. If the perfect wine eludes you, fear not; they're prepared to craft a bespoke brand tailored to your market and budget.
The story behind Mr. Wine & Spirits is one of collaboration and vision. Christophe and Samuel joined forces to chart a course for Mr. Wine & Spirits, focusing on developing the USA market. Their portfolio boasts Mr. Wine & Spirits brands, exclusive Chateaux and Estates wines, and an array of services, including private label creation and promotional support.
CHRISTOPHE DARON
Image Credit: Christophe Image Source: Mr.Wines&Spirits
Hailing from Bordeaux, Christophe has dedicated the past two decades to expanding distribution networks across Africa's off-trade and shipchandler markets. His impressive track record includes representing and developing major international brands throughout African markets. With a deep understanding of supply chain logistics, Christophe founded Hanalei Trading & Services in 2013, a U.S procurement office aimed at bringing the best of U.S.A goods to African markets.
Image Source: Mr.Wine&Spirits
As a native Bordelais, his passion for wines is boundless. Christophe sought the challenge of introducing French wines into the U.S. market - wines that exemplify French quality, offer exceptional value for money, and are readily accessible. His expertise and extensive wine networks enable him to extend these remarkable wine opportunities to U.S. importers.
Mr. Wine & Spirits is more than just a name; it's a promise of excellence, passion, and personalized service. Whether you're a wine connoisseur or a business looking to elevate your wine offerings, Mr. Wine & Spirits is your dedicated partner on this captivating journey through the world of wine.
Mr. Wine & Spirits Bel Ormeau Les Herits achieved the best score at the 2023 USA Wine Ratings making it Best in Show by Country category & Gold with a score of 92 points.
A solid fruit core, and a pleasant oak background. It boasts a good mouthfeel and well-managed tannins, making it stylish and delicious. The wine reveals bright ripe red and dark fruit notes on palate.

Get rated by Quality, Value and Package by the top trade buyers in the USA. The super early bird deadline is November 30. Enter now and save.