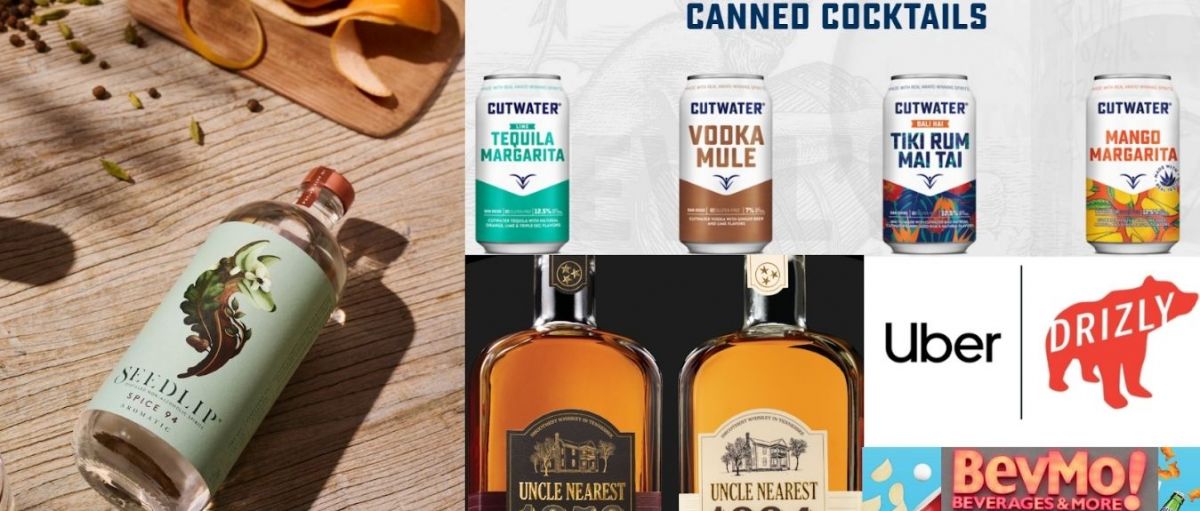 Spirit Trends To Expect in 2022
13/12/2021 Worried about the customer preferences post-pandemic and in the coming year? Let's take a look at 10 trends that are ready to take over in 2022.
In the last two years, the world has witnessed an unprecedented global situation. It resulted in many innovations and improvements across all sectors. The alcohol industry also had to align itself with the growing changes. Consumer preferences have changed, which drove many changes in product offerings and sales channels as well. As the world gears to embrace the "post-pandemic normal", consumers will continue to dictate new trends and embrace more unique experiences.
[[relatedPurchasesItems-28]]
Here are 10 alcohol trends that we have identified to grow in 2022:
1. Healthy alcohol will rise in demand
With the onset of the pandemic, consumers have become more health-conscious, and the consumption of healthy edibles has significantly increased. Even the alcohol industry has seen a growing trend of low-calorie products like hard seltzer or low-calorie beer along with low sugar beverages. Looking at the current trends, experts have predicted that there might be an 18.3% increase in CAGR through 2022 for alcoholic drinks that are marked "healthy."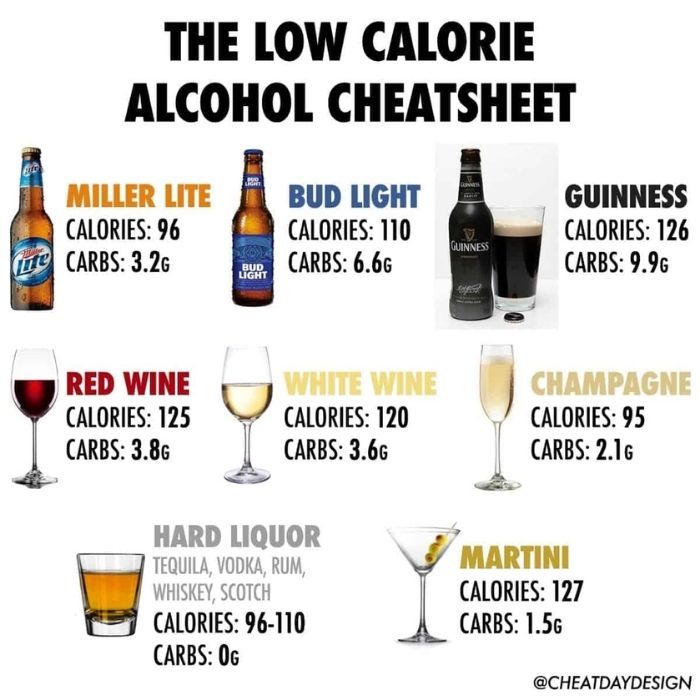 2. RTDs (ready-to-drink cocktails) will have an increased fan base
RTDs to ready To Drink cocktails are bliss for consumers looking for a one-serve alcoholic mix. RTD or ready-to-drink liquor consists of pre-made cocktails that can be directly poured into a glass and consumed. Due to the covid 19 outbreak, people started experimenting and making their cocktails at home. So, when the world opened up, the RTDs gained immense popularity. RTDs are expected to gain a 22% volume share of total beverage alcohol in the US by 2025. It is predicted that there will be a surge in competition in this category with the emergence of new ready-to-drink cocktail brands by the end of 2022.
3. E-commerce within alcohol will be the preferred buying choice
The most dominant alcohol trend from Covid-19 was E-commerce. As the world adapted to new changes, many brands switched to online delivery of alcohol. Consumers loved the idea of sipping alcohol at home just by ordering online. Since online sales of alcohol in 2021 were quite profitable for the industry, experts predict that the shift to e-commerce won't disappear even when conditions normalize. It is predicted that the American Alco-Bev e-commerce market's value will grow by 80% in 2022. Online sales will continue to drive growth and profitability with extra efforts by brands to improve the overall online shopping experience.

GoPuff Accelerates Geographic Expansion, Growth, and Innovation with Acquisition of BevMo!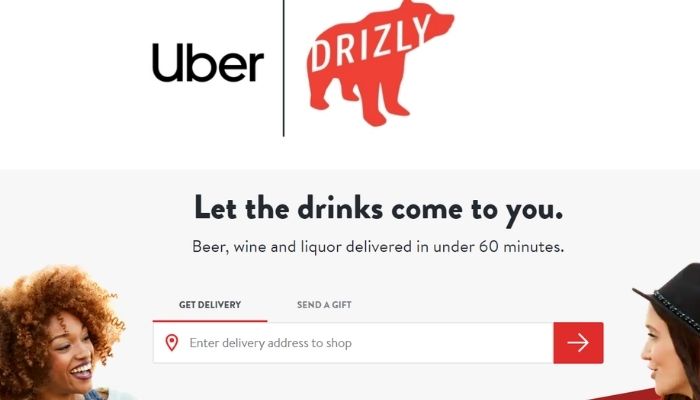 Uber acquired Drizly, the alcohol delivery service, in a $1.1 billion deal
4. Whiskey will continue to be in high demand
Whiskey has a considerable fan base and is already the drink of choice for many all over the globe. Although the United States has the highest percentage of Whiskey consumption, the sales of the spirit are also remarkably high across the world. With the pandemic, whiskey fans were stuck at home and had enough time to research their drinks and develop a passion. Whiskey lovers have become even more curious about the malt, the warehouse, the packaging, and the entire distillation process. With more consumers being aware of their whiskey, it is predicted that by 2023, whiskey-related revenues would be more than $20 million.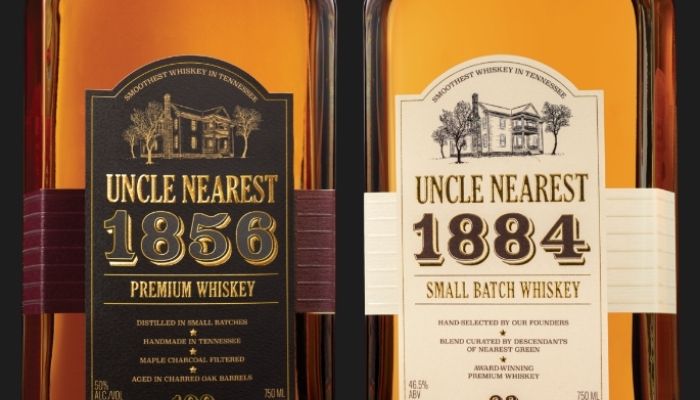 One of the hottest and the fastest-growing Whiskey brands in the world. Uncle Nearest also is one of the top winners at the Bartender Spirits Awards and USA Spirits Ratings.
5. Bold & Sustainable Packaging will make alcoholic beverages stand out
The alcoholic beverage industry is booming with innovation. The packaging of alcoholic beverages has shifted to cans for wines and ready-to-drink cocktails. With a cluster of alcoholic brands in the market, it is essential to have a distinct packaging to lure the consumer. Brands have introduced unique and unconventional flavors like dragon fruit, basil, cilantro, and yuzu. Brands have been trying new and innovative techniques to promote their brands on social media. With more brands eyeing innovative packaging, the global alcoholic beverage packaging market is likely to grow at a CAGR of 4.51% during 2022. Additionally, as environmental concerns rise at the forefront, it has become essential for companies to offer their products in sustainable packaging to stay competitive. This level of eco-conscious alcohol will likely continue in the years ahead.
6. Cannabis beverages will see an uptick in demand
The legalization of cannabis for medical and recreational purposes across the globe has increased the sales of Cannabis beverages. Consumers now prefer these beverages as alternatives to smoking cannabis or consumption as edibles like cookies, brownies, etc.
The rising shift in consumer preferences has made many alcohols manufacturers invest in this market. For example, "Lagunitas Brewing Company" (owned by Heineken International) has launched "Hi-Fi hops," which is a zero-calory cannabis-based beverage. It is predicted that the global cannabis beverages market size will reach USD 2.8 billion by 2025.

Tracey and Cynthia, Cannabis Drinks Rockstars and Founders of House of Saka, Inc. Also check out Cannabis Drinks Expo.
7. New Flavored Malt beverages (FMB) or "alcopops" will continue to grow
FMB is a malt beverage with natural or artificial flavors added to create a taste profile that differs from traditional beer. With the increase in the emphasis on health and fitness, FMB brands are coming up with products using organic and natural ingredients with no artificial sweeteners and pure water sources. With a variety of flavors, FMB brands target non-beer drinkers who have chosen other flavors over beer. In recent times, there has been a fast growth in this category with the vast popularity of drinks like Hard Kombucha or Hard lemonade, and it is predicted that the trend will continue even in 2022.
8. Japanese Sake will dominate the western world
Japanese Sake is a traditional wine made from rice and has been quite popular in the international markets lately. The second most exported alcohol in Japan, Sake accounts for around 34% of the total value of Japanese alcohol exports (71.1 billion yen). The proliferation of Sake education and the awareness of the traditional drink in the western world have played an essential role in the recent popularity of the drink. With the growing acceptance of Asian cultures across the globe, experts predict a surge in the export of Sake in the coming years.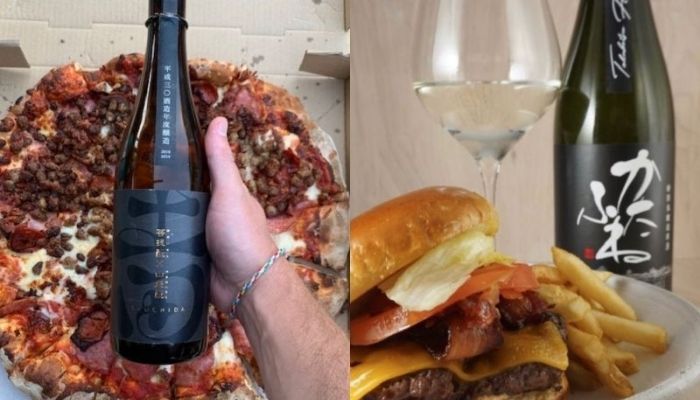 Restaurants in the USA go about Introducing Sake
9. Mezcal and Tequila will call the shots
Mezcal and Tequila are gearing to have even more of a moment. The pandemic has accelerated pre-existing trends. Before the pandemic, this category was bartenders' go-to spirit for innovative and flavorful cocktails. With the closure of bars and restaurants, Mezcal and Tequila brands adapted themselves superbly to cater to consumers sitting at home via online retail channels.
Mezcal's market in itself is expected to reach USD 1.06 Bn by 2025. Whereas, Tequila has even crossed Bourbon in retailers' expectations for growth among best-selling spirits. Many major beverage players and celebrities have invested in this category, including Superstar Dwayne "The Rock" Johnson, who started his Tequila brand "Teremana Tequila." With the reach, marketing and distribution support these players bring to the table; this category is only going to reach new heights
10. The Rise Of Non-Alcoholic Drinks
People are becoming increasingly mindful of their health, their food and drink sources, and their calory intake. Non-alcoholic drinks give consumers the pleasure of enjoying their drinks that offer the same flavors, taste, and smell as traditional liquors, without the alcohol or calories—consuming natural, clean, and healthy aren't just trends anymore. They are a movement.
One of the names dominating the non-alcoholic market is Seedlip, recently acquired by Diageo. Their motto "what to drink when you're not drinking "summarizes this paradigm shift in drinks culture accurately. Lyre's, another non-alcoholic spirits brand reported a 400% increase in sales during the pandemic. Consumers are looking for more alcohol-free options that offer adult beverage experiences from the comfort of their homes.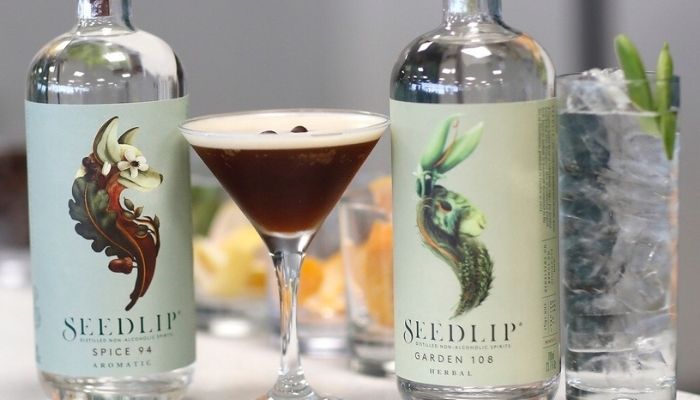 Seedlip Non-Alcoholic Spirits
Article written by: Prithvi Nagpal – Editor & Sommelier, Beverage Trade Network
Get rated by Quality, Value and Package by the top trade buyers in the USA. The super early bird deadline is November 30. Enter now and save.