Why Winning Gold in the USA Spirits Ratings Can Mean so Much for a Spirits Brand
21/04/2021 The USA Spirits Ratings only works with professional spirits buyers with direct commercial buying responsibility. It makes winning a medal even more significant for the distillers and brand owners entering the competition.
In every field of life, people strive for the perfect score, to be the best. As you read this there will be thousands of sportsmen and women the world overtraining their hearts out just to have a chance of winning a Gold Medal in the Olympic Games. To be the world record holder in the event they are competing in.
Be it climbing Everest, hitting a Grand Slam at the bottom of the ninth in the final game of the World Series, or hitting a hole in one at The Masters. We can all have our dreams.
In business, our goals are a little different, but we are all ultimately trying to do the best we can in whatever sector we are in.
In the spirits industry, it is all about creating brands and products that people want to buy. It is about introducing new products that supermarkets and bar owners want to sell. If you are a distiller, brand owner, or distributor you are competing against all the other major brands in your category. Do you have what it takes to stand out?
To the test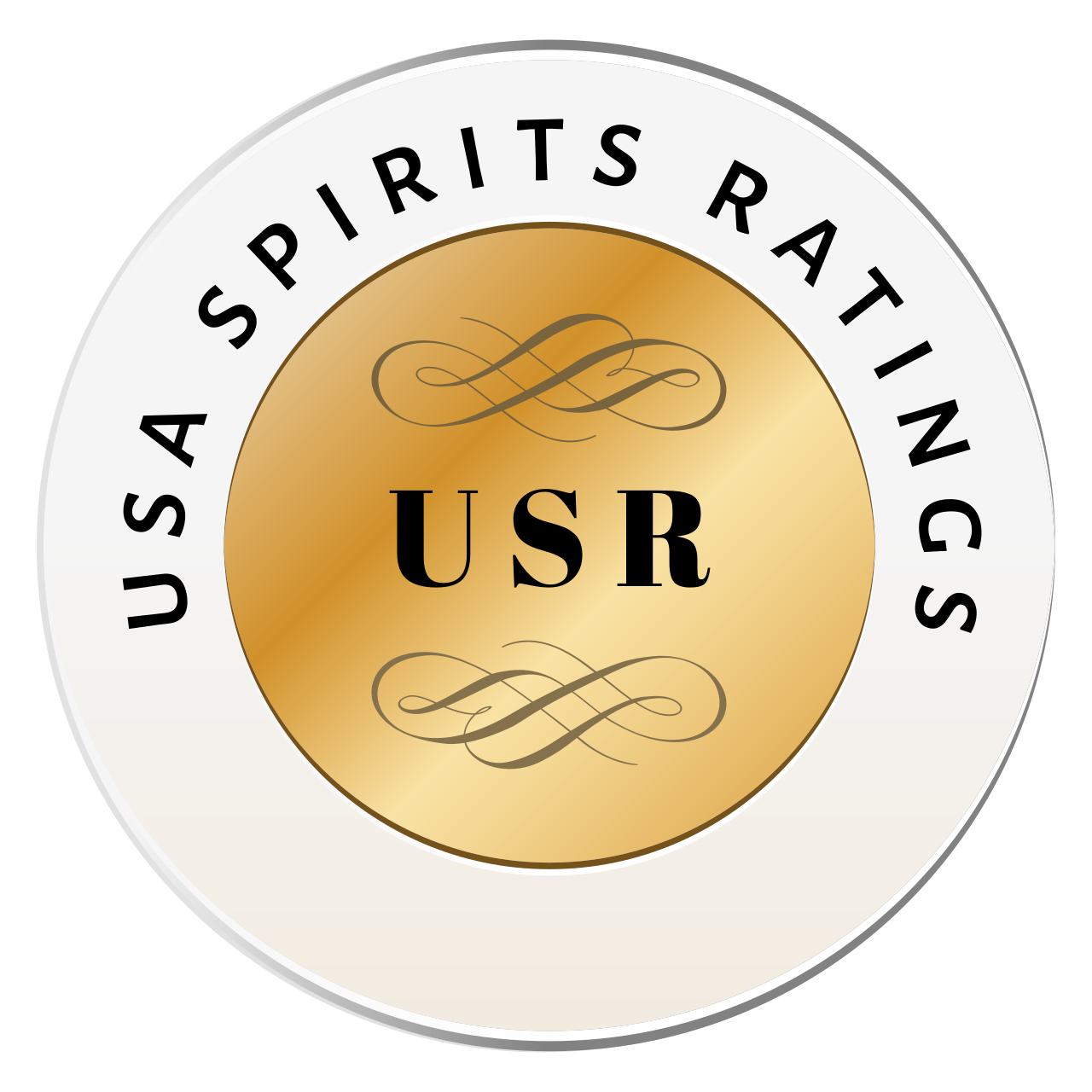 What could be a better way to prove you are the best in your field than putting your brands, your products to the ultimate test in a competition that pits you bottle by bottle with your peers? That is ultimately what entering the USA Spirits Ratings competition is all about for the brands and products that put themselves forward to be judged.
The spirits industry's version of the Olympic Games where Gold, Silver, and Bronze medals are all up for grabs. Where products are given scores out of a maximum of 100 laying bare just which one is deemed to be better than another.
The Perfect 100
Could your gin, bourbon, whisky, or tequila score the perfect 100? Is it even possible? Well, yes it is. Just ask Caledonia Spirits that was awarded the ultimate 100 point score in the 2020 USA Spirits Ratings competition for its Barr Hill Gin, the first time a perfect score has been awarded since the event was first launched in 2017.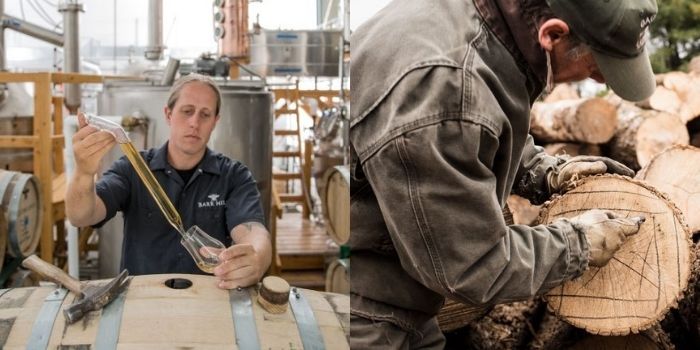 Ryan sampling some Tom Cat while it ages; Preparing American oak logs to make Tom Cat barrels Source: Caledonia Spirits
Barr Hill Gin is the story of how a distiller and a beekeeper came together in Vermont to perfect the use of raw honey in a distillery, that captures the countless botanicals foraged by honey bees, that when combined with juniper, can be crafted into a bottle of gin.
The success of Barr Hill Gin in the 2020 competition showed that even in such a dynamic and highly competitive category as gin, it is still possible for distillers to blow away judges with the products they are producing. It's not surprising it was also named Best Spirit of the Year as Best Gin of the year.
Here's how Harry Kahn of Caledonia Spirits describes what impact its 2020 success had on the business: "We were thrilled. It was a real honor for our team. It put the wind in our sails in what has been a tough year to get this recognition. We know we've got a great gin, but still, we couldn't believe it when we were called to be told we'd won a 100-point score."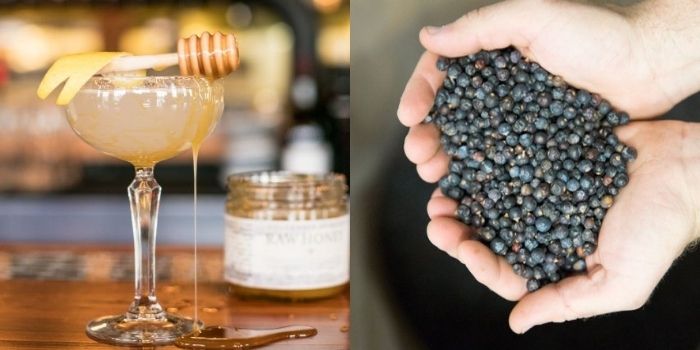 A Barr Hill Bee's Knees cocktail; Juniper berries Caledonia Spirits
Tough competition
In all, there were 201 Gold medals, 305 Silver, and 80 Bronze medals awarded in the 2020 USA Spirits Ratings competition. To win Gold a brand has to score between 90 and 100 points. For Silver, it is 80 to 89 points and a Bronze is awarded for 70-79 points.
The fact brands and distillers from over 45 countries took part in the 2020 competition makes their achievements even more special and why the 2021 event is expected to be even more competitive.
The halo effect from winning a medal is felt many months later, both by the brand owners but also with their distributors, and the spirit lovers and consumers looking for new and exciting drinks to buy.
Professional judging
To be able to judge 100s of products in each category of the competition is no mean task. It's why the USA Spirits Ratings only works with professional spirits buyers who are deciding every day which new brands and spirits they are going to list in their liquor stores, or in their bars and restaurants.
It makes winning a medal even more significant for the distillers and brand owners entering the competition. For their products are being judged and assessed by the same spirits buyers that will ultimately decide whether they go on sale in America's top drinks stores and bars.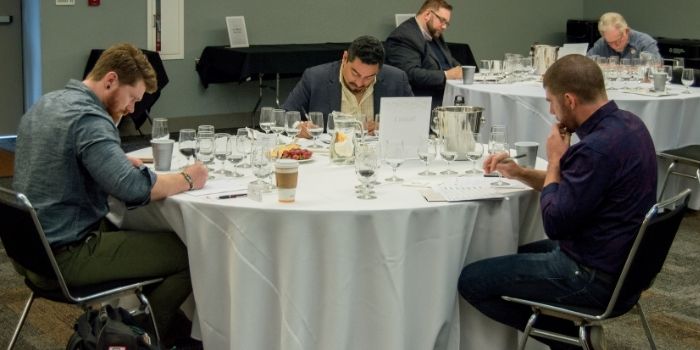 Spirits Judges at the USA Spirits Ratings
A quick look at the judges for the 2021 competitionn shows just how influential and important they are ranging from: David Rowe, head bartender for Four Seasons Hotels and Resorts; Aom Aphiradilee, beverage and food manager at W Hotels; John Swartz, bartender at Hotel Nikko in San Francisco; to Elizabeth Peik, bar manager at Rusty's Bar and Grill in San Franciso.
The judging process has also been designed to be 100% in tune with how these buyers go about deciding which products they list in their bars and restaurants. What they taste like and the overall quality of the brand compared to its competition. Its value for money and whether the price being asked for is worth it. And what it looks like. Its packaging, design, and overall look and feel.
In order to score the 90 points or more needed to win a Gold medal, for example, a brand will have to score highly across all three. Which demonstrates just what a breakthrough and industry-leading brand the Barr Hill Gin is to have been awarded 100 points.