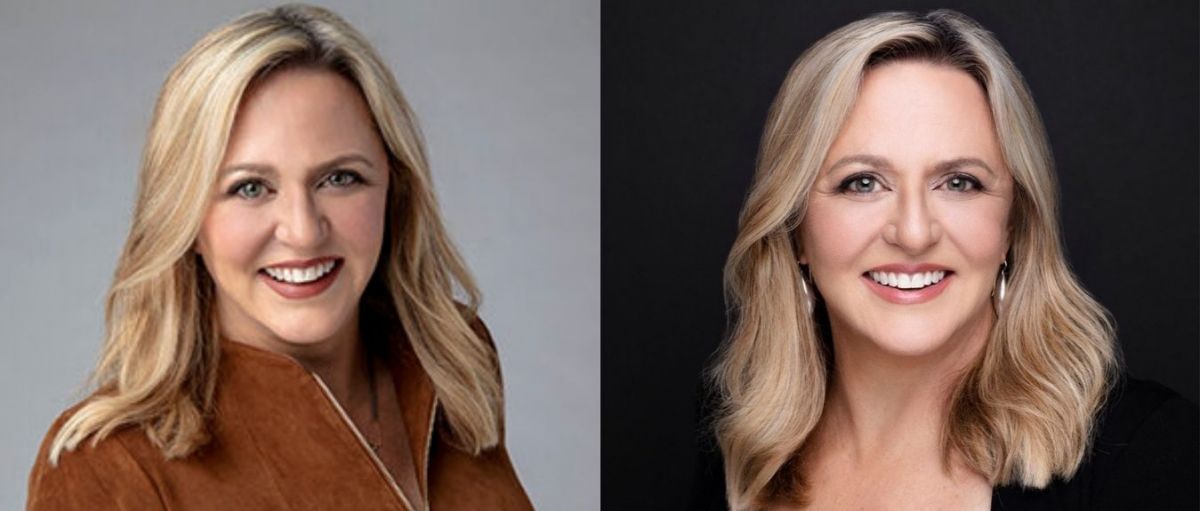 Marketing Strategy with Pamela Forbus of Pernod-Ricard
30/03/2023 Learn about the digital strategies and success as well as the House of Brands structure with wine and liquor giant Pamela Forbus, Chief Marketing Officer, Pernod Ricard North America, which has 240 premium brands available in over 160 countries.
Please introduce Pernod-Ricard, a bit of its history, and the brands in its portfolio, including the House of Brands structure?
Founded in 1975 through the merger of the Pernod and Ricard companies, Pernod Ricard is now the number two spirits company in the world. We have one of the most comprehensive portfolios industry-wide with 240 premium brands available in over 160 countries. Our portfolio has premium wine and spirits for every moment of conviviality, from vodka to whiskey to tequila with brands including Absolut, Jameson, Malibu, Martell, The Glenlivet, and many more.
We are unlocking the magic of human connection to grow our business, transform our industry, and make a positive impact on the world. We do this by creating conviviality. Our ambition is to turn every social interaction into a genuine and friendly experience of sharing.
To ensure an optimal allocation of resources for key brands across all our markets, Pernod Ricard groups each of our brands into categories, using our House of Brands structure. This encompasses five categories of brands: Strategic International Brands, Specialty Brands, Strategic Local Brands, Wines, and Prestige Brands.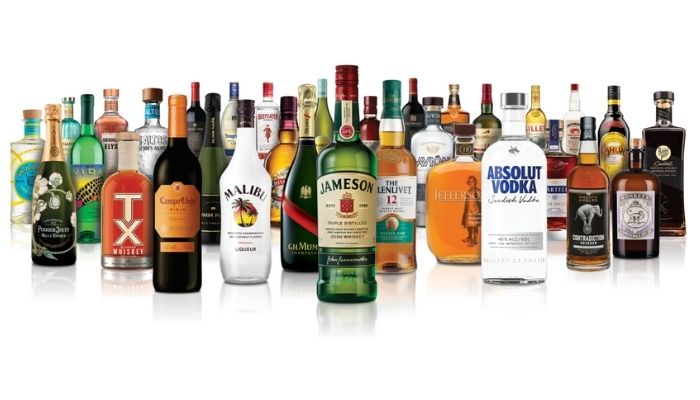 Image Source: Pernod Ricard USA
Tell us a little about your background and your responsibilities at Pernod-Ricard.
I joined Pernod Ricard USA in June 2020 as Chief Marketing Officer, overseeing U.S. marketing and innovation for 26 leading spirits, wine, and champagne brands in the company's premium portfolio.
Since joining Pernod Ricard, I've focused on implementing "media to shelf" marketing and allowing Pernod-Ricard and the brands we hold to truly be "market makers" by driving brand equity and volume growth. To answer U.S. consumers' desire for convenient access to trusted, premium brands, which intensified during the pandemic, we've aligned each of our brands against consumer demand moments we call "moments of conviviality" where they will be well-positioned to win. We are now enhancing this approach through sophisticated data and analytics that enable our brands to be seen and associated with the needs in those moments. That involves building understanding in each moment of conviviality to determine what attributes matter for consumption and trigger brand choice for consumers.
Before Pernod Ricard, I was SVP of Consumer Experience, Data Science, and Insights at the Walt Disney Studios, leading the centralized team responsible for consumer insights, market research, marketing and media analytics, business intelligence, consumer data strategy, and the Studio's CRM and loyalty marketing platform.
Please briefly introduce the company's social media and digital marketing efforts—if that's possible with such a broad portfolio! Do you use influencers and/or nano-influencers?
Digital media represents over 75% of Pernod's paid media efforts, spanning Search, Social, Online Video, and Display across our portfolio of brands.
We also tap digital out-of-home (OOH) for targeted market efforts and are expanding into podcasts and streaming audio. Our digital marketing efforts are 'full funnel', helping us grow awareness on new brands, helping our established brands be more relevant and align with premium publisher content and context online, driving consumers to both the physical and digital shelf, and transforming clicks into conversions with deep e-commerce presence and partnerships across our retail customers.
Our influencer strategy differs by brand. Each of our brands has its own unique tone of voice, founder stories, and ways they engage and communicate with consumers through social media. Each brand also has distinct influencer strategies that are continually evolving with the changing social media landscape. For example, we know that some consumers gravitate to content creators on Instagram and TikTok, so brands that align with influencers on pieces of content that help amplify a campaign or product innovation tend to outperform pure transactional influencers. We are also ensuring we're aligned with influencers who have the same interests and passions as our target consumers so that our brands are a natural part of their overall ethos.
If we work with an influencer who doesn't have cocktail content or any beverage alcohol content, having them partner with one of our brands will appear inauthentic to their followers and won't have much benefit to the brand itself.
Can you talk about events versus social media efforts and any recent changes in the mix? I read recently that three out of every four of your marketing dollars now go to digital channels.
The pandemic gave us a forced pause to look at our roster of experiential activities. We were executing more than 300 events a year and quickly realized that there was a huge opportunity to rethink and right-size how we use experiential as part of our marketing plans. Moving forward, we're taking insights and a data-led approach to when and where we participate and execute events, and how we show up to meet the consumer where they are. This will drive more impactful and meaningful experiences for consumers with our brands.
We have increased our media investment by over 2X since pre-pandemic and currently, 3 out of 4 media dollars go to the digital channels we mentioned, for many important reasons. As a consumer-centric organization, we start with the consumer. What is their behavior and where do our brands have an opportunity to reach and resonate with them? The consumer is digitally savvy across all age cohorts. Their behavior is inherently digital. For example, name a household without Hulu or Pandora? Think about the mobile-first consumption of young and multicultural consumers. Think about the near always-on engagement with social media across Instagram, Pinterest, Snapchat- spanning everything from consuming information, discovering trends and brands, seeking recipe and entertainment inspiration, staying in touch with friends, and the list goes on. So, it is crucial that we place emphasis on digital and find consumers where they are. Plus, our marketing ROI models continue to show these are the most productive channels for our brands.
That said, our media efforts also lean into channels like traditional television, where despite media fragmentation, consumers still spend time. And beyond media, our marketing extends to other consumer touchpoints including influencers, creating high touch events and experiences, shopper marketing at the point of purchase, and broadening our footprint in partnerships, sponsorships, and content integrations.
Relatedly is there a campaign in which you really nailed social media marketing for a particular brand or brands? Please give us some insight and detail your accomplishments.
In March 2021, Jameson worked to find ways for Americans to safely celebrate St. Patrick's Day one year after the holiday was infamously "cancelled" due to the pandemic. To lean into the insight that, over the course of the year, people weren't taking time off from work, Jameson put a call out for consumers to take time - St. Patrick's Day PTO (SPTO) – to celebrate the day.
1,000 people who pledged time off at JamesonSPTO.com were paid $50 so they could safely celebrate the day. The brand matched the donation in winners' names with $200,000 in donations to the Restaurant Workers' Community Foundation, which helps those in the restaurant industry who have been affected by the pandemic.
The campaign lived entirely on digital and social channels, and we were ecstatic to see our multi-channel approach garnered 196K submissions. Beyond submissions, the exposure really resonated with consumers, and the campaign improved in ROI vs. prior year's program. This program really paid off and, although in-person events were non-existent, we found a way to resonate with consumers leveraging a timely insight that was perfectly authentic for the brand Jameson.
I read that #SexResponsibly, #LoveResponsibly, and more recently #MixResponsibly have achieved great results. Can you briefly discuss hashtag campaigns?
#SexResponsibly, #LoveResponsibly, and #MixResponsibly were each highly engaging campaigns, but more importantly, they sparked important conversations on social media about tough topics.
#SexResponsibly – which opened up a conversation about consent, including the role alcohol plays, emphasized that "Only a Yes to Sex Is a Yes" – achieved strong results including the largest single-day social engagement in Absolut's history, 85% positive reaction, and more than 14,000 consumer social engagements, adding $1 each to the initial $250,000 donation to RAINN from Absolut.
#LoveResponsibly involved a series of interactive Instagram Live conversations, hosted by influencers and focusing on the topics of Self-Love, Respectful Love, and Loving Differently. The campaign surpassed forecasted metrics, reaching 104% more users than anticipated. It also launched a dialogue around what it means to #LoveResponsibly for yourself and others.
Finally, #MixResponsibly encouraged consumers who were starting to emerge into the public as pandemic restrictions eased, to set respectful boundaries in relationships and honor each other's choices about how to safely be together in person again.
The campaign garnered 4.8 billion impressions across earned, paid, and owned media throughout the course of the program.
Hashtag campaigns give a clear identity to programs while inviting existing and potential followers to interact and join the conversation. Additionally, hashtags are a great tool to monitor and track engagements based on the specific campaign and that data is critical as we strategize future campaigns.
[[relatedPurchasesItems-42]]
Can you briefly compare different channels, Instagram versus Facebook versus Tiktok versus Twitter, and any other outlets, such as YouTube?
Every platform has a unique suite of content and ad products to reach our consumers. Our go-to partners are Facebook, Instagram, Pinterest, and strategic use of Twitter. Facebook and Instagram are proven drivers of effectiveness for our brands.
They provide efficient scale and reach of a broad audience needed to drive our business forward and grow household penetration (HHP). When we look to Pinterest, they too are a proven performer and are also a destination for our consumers to connect with our brands around key occasions across holidays and hosting and events. Their environment helps align our brands to consumer needs and search behavior on the platform helps our brands be top of the consideration set. Twitter is a platform we have prioritized for its unique authority as a newsworthy destination, and we leverage it for large announcements, launches, and innovations. YouTube of course is a premier destination for online video, and plays an important role in our larger online video and connected TV mix. YouTube has the scale and the quality content to help drive reach and relevance for our brands across a variety of programming.
Every platform plays a unique role in our marketing mix, and we continually get smarter over time about the touchpoints and tactics within each platform that drive our business.
Are there any peculiarities with regards to marketing wines versus spirits on social media? If so, do you have any examples?
As we know, BevAlc is highly regulated in the U.S. – and while our wine brands fall into that category – there are some distinctions that have helped to differentiate our social strategies. Mumm Napa, for example, is our award-winning sparkling wine, with its winery located stateside in California.
Two key differences with a brand like this are that we are legally permitted to sell and ship directly to consumers in most of the U.S., which informs the type of content and promotion that is built into our social content. We also have a Wine Club with over 9K members, where we offer exclusive cuvées and Champagnes, all of which we feature on our own social media. Consumers are highly engaged because we have a well-connected consumer journey that actually follows the consumer journey step-by-step, from their shop, purchase, receipt, and consumption.
We love to see consumers receiving shipments from clubs or from their online purchases on social, and that drives a ton of UGC and excitement on social.
Header Image: Pamela Forbus
Get rated by Quality, Value, and Packaging by the top trade buyers in the USA. Enter today and avail the early bird offer. Here is how to enter.