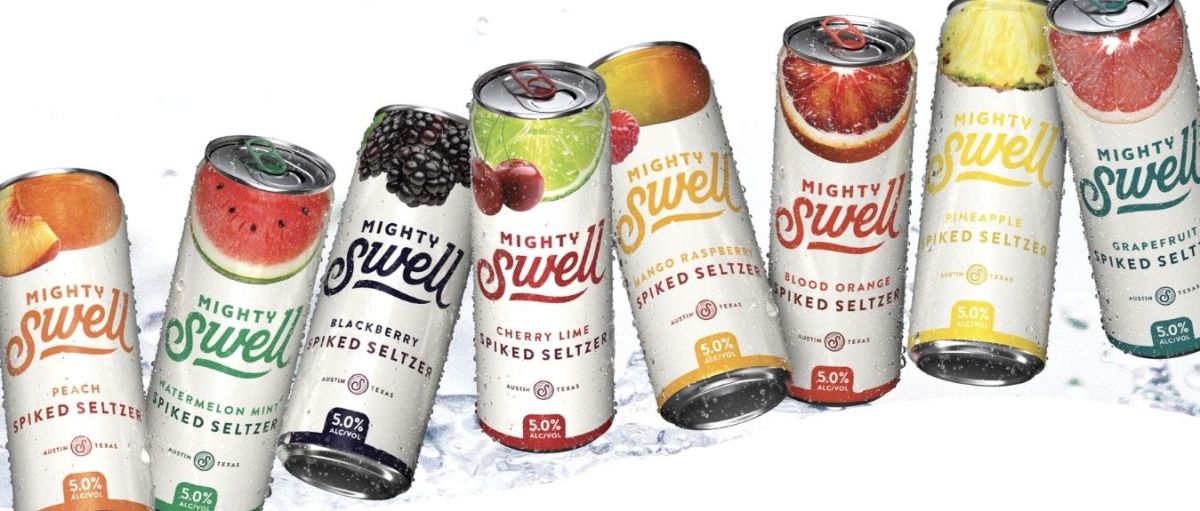 Austin Attitude, Texas Soul
18/04/2021 Crafted with pure and natural ingredients, Mighty Swell's award-winning seltzers are to chill and enjoy anytime anywhere.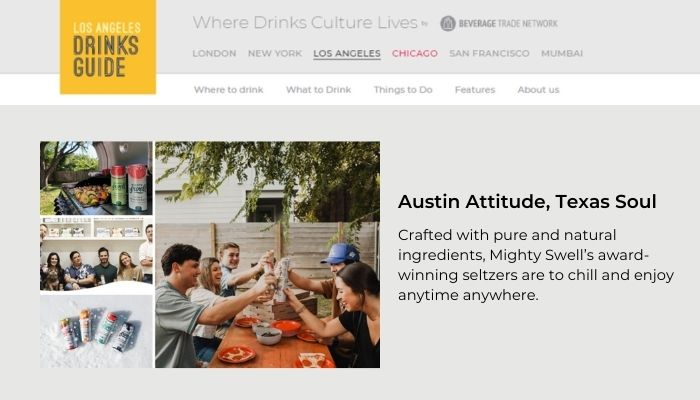 Mighty Swell is created by a motley group of dreamers who believe in cherishing spontaneous moments. To make such moments even better, Mighty Swell brought a collection of spiked seltzers that embellish them and make them unforgettable. For Mighty Swell, it was never about the status quo, it was always about going in the direction they wanted, go on a road less traveled and while at it, have fun along the way. Lots of it.
Inspired by their Austin roots, the folks over at Mighty Swell wanted to bring seltzers that were as quirky, as vivid, and as fresh as their memories of the place where they began dreaming. The result, a flavourful punch of drinks that are to be enjoyed anywhere and everywhere. With natural ingredients, crafted purely with love and no fussiness Mighty Swell's seltzers found recognition at the 2020 USA Spirits Ratings.
Mighty Swell Peach: Made with orchard-fresh peaches and light botanicals, this oozy light seltzer found the way to the judge's heart and packed a score of 85 points and a silver medal at the competition. The hints of honey go along with the perfectly ripe summer peaches, making this seltzer a great drink on a hot summer day. To add to it, it goes extremely well with the Mighty Bourbon Smash, a great cocktail from the house of Mighty Swell.
Enter your brands now and get in front of America's top buyers. This is where products are reviewed by Quality, Value and Package.