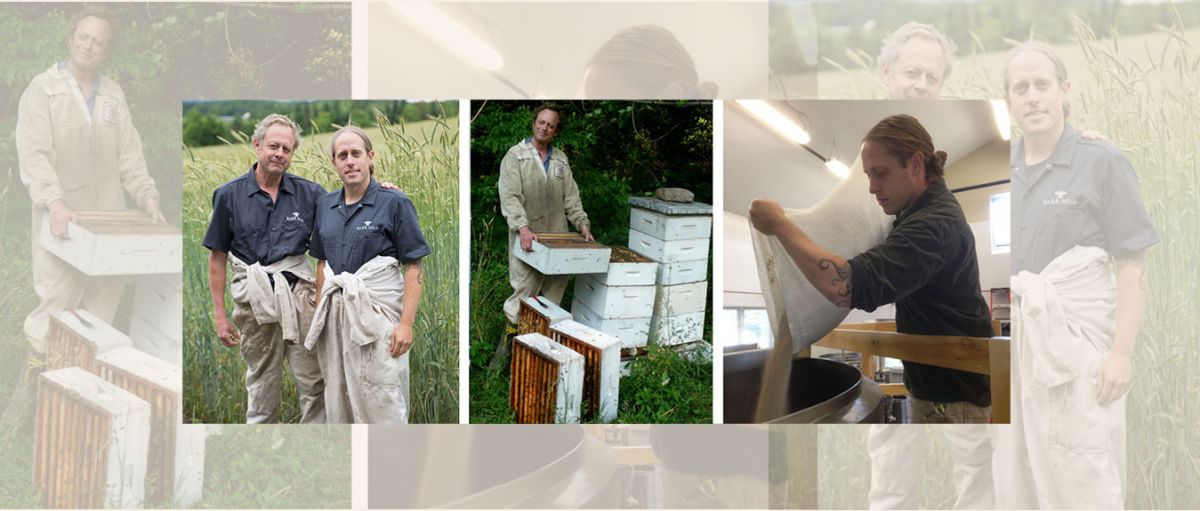 Barr Hill Gin from Vermont Scores First Ever 100 Points
13/12/2020 Barr Hill Gin bags Best Spirit Of The Year and Gin Of The Year at the 2020 USA Spirits Ratings.
Barr Hill Gin from Caledonia Spirits scored 100 points which was the first time any spirits brand has scored that in the three years of USA Spirits Ratings. It has been named spirit of the year at the 2020 USA Spirits Ratings. There were 201 gold medals, 305 silver and 80 bronze at this year's competition. More than 45 countries participated in the 2020 competition making it the most diverse competition so far for USA Spirits Ratings. The top countries to enter were the United States, Mexico, United Kingdom and the top categories were Whiskey, Gin and Vodka.
Barr Hill Gin secured No.1 spot and was awarded "Best Spirit Of The Year" and Gold Medal with 100 points. The Gin comes from Caledonia Spirits. It also bagged Gin Of The Year, Best In Show By Country, and, Best Spirit Of The Year By Quality.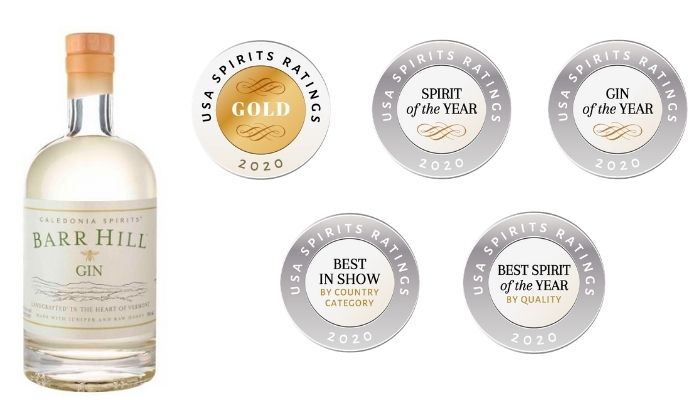 Here are the highlights:
Black Pig Costa Alentejana Gin from Black Pig Alentejo Distillery, Portugal secured the NO 2 spot and also won the best spirit by value and best spirits by package with 99 points.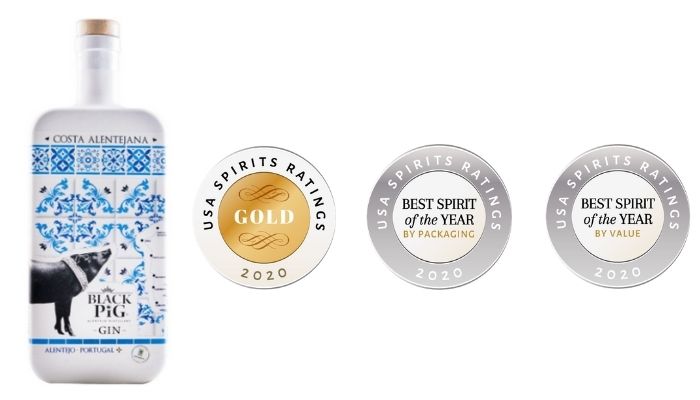 View full results here
The Origin story of best spirits brand in the world - Barr Hill Gin
The story of Barr Hill begins in 2011 with a beekeeper and distiller working together in one of the most beautiful agricultural regions on Earth - the Northeast Kingdom of Vermont. Our original 6,000 square foot distillery was located in Hardwick near the town of Greensboro and the Barr Hill Nature Preserve, our namesake.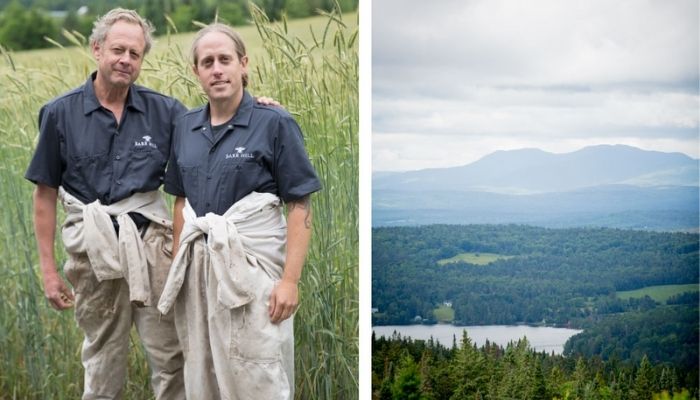 (Todd Hardie and Ryan Christiansen; The view from atop Barr Hill in Greensboro, Vermont)
Todd, a lifelong beekeeper, had been caring for beehives across Vermont and the world. Ryan, a fermentation enthusiast, had previously founded a home brewing supply store in his hometown of Plainfield, Vermont. Todd and Ryan perfected the use of raw honey in the distillery, capturing the countless botanicals foraged by honey bees into a bottle of gin. The honey would always be kept raw to retain the depth of the character of the land.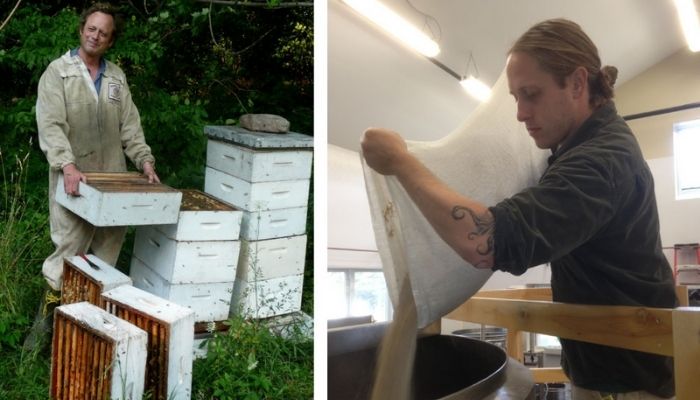 (Todd tending the bees; Ryan preparing a mash)
Barr Hill Gin is distilled with juniper in a custom-built botanical extraction still and is finished with raw honey - the delivery vessel for countless other botanicals and a hint of sweetness - to perfectly balance the juniper.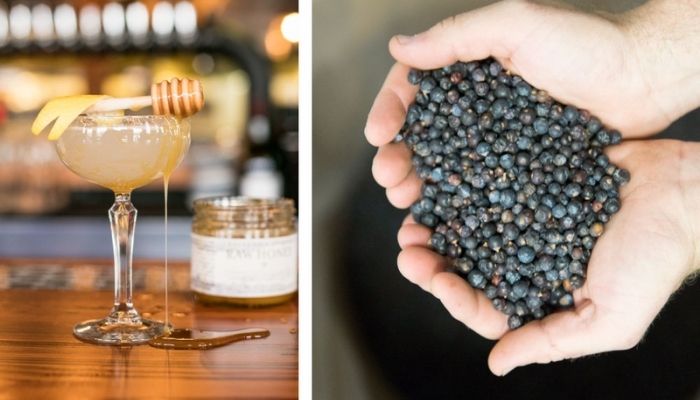 (A Barr Hill Bee's Knees cocktail; Juniper berries, learn more about the distillery on their website)
The USA Spirits Ratings looks to recognize, reward and help promote spirits brands that have successfully been created to identify with and target a specific spirits drinker. For any spirits brand to earn its place on a retailer's shelf or a restaurant's spirits list - and then vitally stay there - they need to be marketable and consumer-driven and not just produced in the general hope it can find enough people willing to sell and buy it.
That is why the USA Spirits Ratings is different. It will single out and shine the spotlight on those spirits brands that consumers really want to buy and have a clear market value for trade buyers.
A Competition that will judge spirits in three key areas:
1.Their quality
2.Their value for money
3.What they look like
To be an award winner you will need to have top-quality spirits, that offer both the trade and the consumer great value for money, and you will need to look good and truly stand out on the shelf and on the back bar.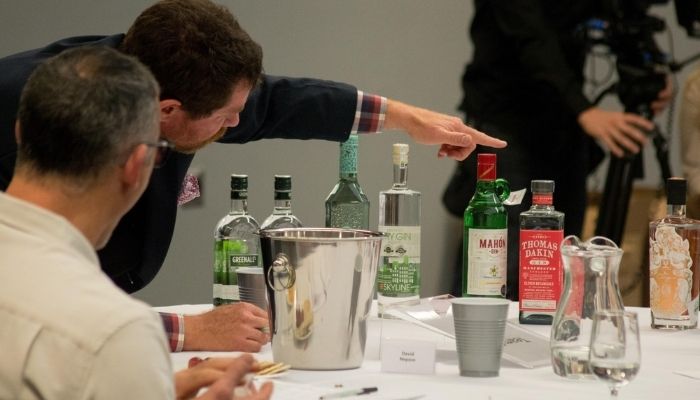 Judging criteria
To win a USA Spirits Ratings award you will need to score highly in all three areas of our judging criteria. That is why the USA spirits Ratings will be decided based on the following judging formula: Q (Quality Score) + Value Score (V) + Package Score (P) = USA Spirits Ratings Score.
Quality Score: will be marked out of 100
Value Score: will be marked out of 100
Package Score: will be marked out of 100
A separate weighted score will be given for each of the three parts of the judging process (Quality gets twice the weight).
Gold: to receive a Gold medal you need to score 90 or over.
Silver: you need to score between 80-89.
Bronze: you need to score between 70-79.
The USA Spirits Ratings was assessed and judged by a leading panel of top-level spirits buyers with current direct commercial buying responsibility.
Get rated by Quality, Value and Package by the top trade buyers in the USA. The super early bird deadline is November 30. Enter now and save.