Gin Black Pig Costa Alentejana from Portugal Wins The Best Value and Package Award
17/04/2021 Black Pig Costa Alentejana Gin from Black Pig Alentejo Distillery, Portugal scored 99 points securing the no 2 spot at the 3rd annual USA Spirits Ratings.
There were 201 gold medals, 305 silver, and 80 bronze at this year's competition. More than 45 countries participated in the 2020 competition making it the most diverse competition so far for USA Spirits Ratings. The top countries to enter were the United States, Mexico, the United Kingdom, and the top categories were Whiskey, Gin, and Vodka.
Here are the highlights:
Black Pig Costa Alentejana Gin from Black Pig Alentejo Distillery, Portugal secured the NO 2 spot and also won the best spirit by value and best spirits by package with 99 points.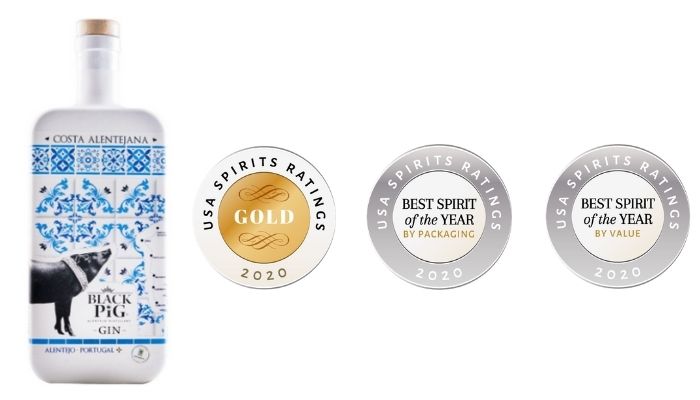 View full results here
The Gin Black Pig Costa Alentejana (Alentejo Coast) is a sensory experience that reflects an immense blue sea, golden beach sands, monumental cliffs, and breathtaking views of an Alentejo coast full of colors and aromas.
This incredible coast has a climate that serves as a sanctuary for the gin's botanicals that inspire this gin. The citric flavours, filled with freshness from the Alentejo lemons, wild fragrances from the dune's junipers, the delicate flower touch of the rosemary are the essence of this gin. Symbol of the preservation, respect, and harmony with the ecosystem, the "Pata Negra", is the flagship of the Alentejo, representing a territory where he always lived. From this perfect symbiosis between nature, the alchemy of aromas, and the production process, an ecological cycle is created, from the harvest to the bottle.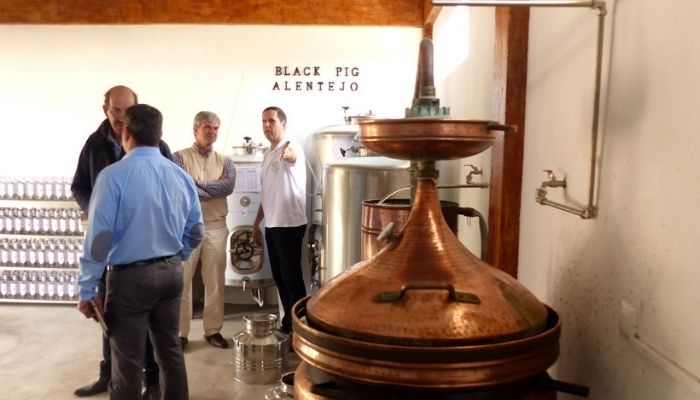 More than a gin, a perfume, that essence that makes you close your eyes and to do that time travel that awakens your senses and remembers you of the aromas from the trails, dunes, and sea of the Alentejo Coast.
Inside a farm in Vila Nova de Santo André, municipality of Santiago do Cacém, the Black Pig Alentejo Distillery produces gin and the traditional 'medronho' firewater. And they are the only producer of rum in the Alentejo region. This is a place where in addition to the production of alcoholic beverages it is possible to be visited by everyone and where the whole production process is explained in detail.
The USA Spirits Ratings looks to recognize, reward and help promote spirits brands that have successfully been created to identify with and target a specific spirits drinker. For any spirits brand to earn its place on a retailer's shelf or a restaurant's spirits list - and then vitally stay there - they need to be marketable and consumer-driven and not just produced in the general hope it can find enough people willing to sell and buy it.
That is why the USA Spirits Ratings is different. It will single out and shine the spotlight on those spirits brands that consumers really want to buy and have a clear market value for trade buyers.
A Competition that will judge spirits in three key areas:
1.Their quality
2.Their value for money
3.What they look like
To be an award winner you will need to have top-quality spirits, that offer both the trade and the consumer great value for money, and you will need to look good and truly stand out on the shelf and on the back bar.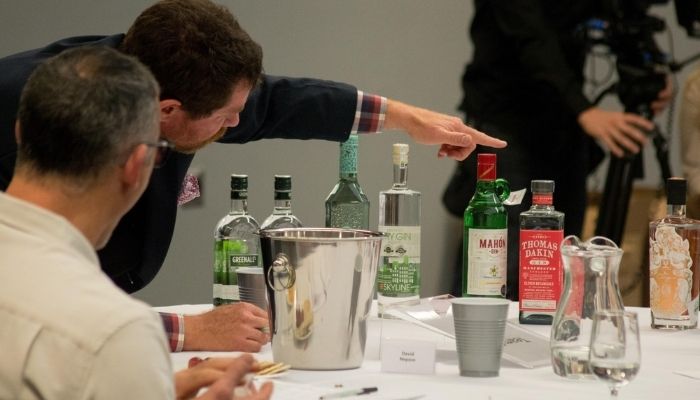 Judging criteria
To win a USA Spirits Ratings award you will need to score highly in all three areas of our judging criteria. That is why the USA spirits Ratings will be decided based on the following judging formula: Q (Quality Score) + Value Score (V) + Package Score (P) = USA Spirits Ratings Score.
Quality Score: will be marked out of 100
Value Score: will be marked out of 100
Package Score: will be marked out of 100
A separate weighted score will be given for each of the three parts of the judging process (Quality gets twice the weight).
Gold: to receive a Gold medal you need to score 90 or over.
Silver: you need to score between 80-89.
Bronze: you need to score between 70-79.
The USA Spirits Ratings was assessed and judged by a leading panel of top-level spirits buyers with current direct commercial buying responsibility.