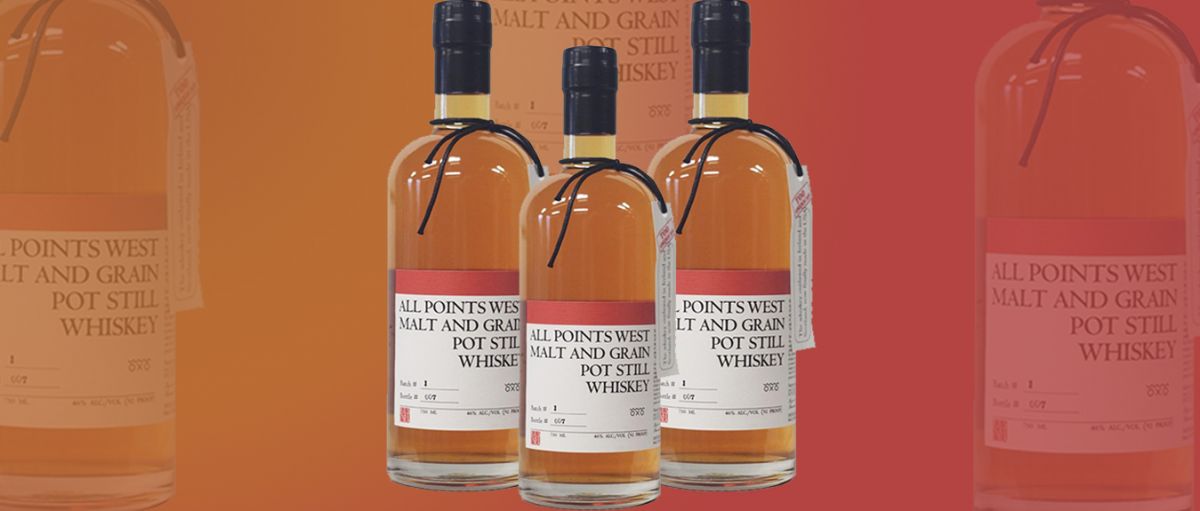 Meet 2019's Whisky of the Year from USA
27/08/2019 New Jersey-made Craft Whisky Wins "Whisky of the Year" in Major International Spirits Competition
Newark's All Points West Distillery made a splash at the 2019 USA Spirits Ratings competition, held in San Francisco on July 21, when its All Points West Malt and Grain Pot Still Whiskey was awarded the titles "Whisky of the Year" and "Best Spirit of the Year by Packaging" in addition to winning a Gold medal.
The USA Spirits Ratings competition is a major international competition jurying over 500 worldwide entrants. In the whiskey category, All Points West Malt and Grain Pot Still Whiskey competed against American, Scottish and Irish Whiskeys including 12, 18 and even a 25-year-old entrant. All the judging panels included spirits industry professionals with commercial buying expertise. Judges included professionals from leading retail chains, wholesalers, distributors, specialty retailers, and casual and fine dining establishments. The inclusion of so many high-profile judges ensured that spirits awarded in the competition were those with a high degree of commercial appeal.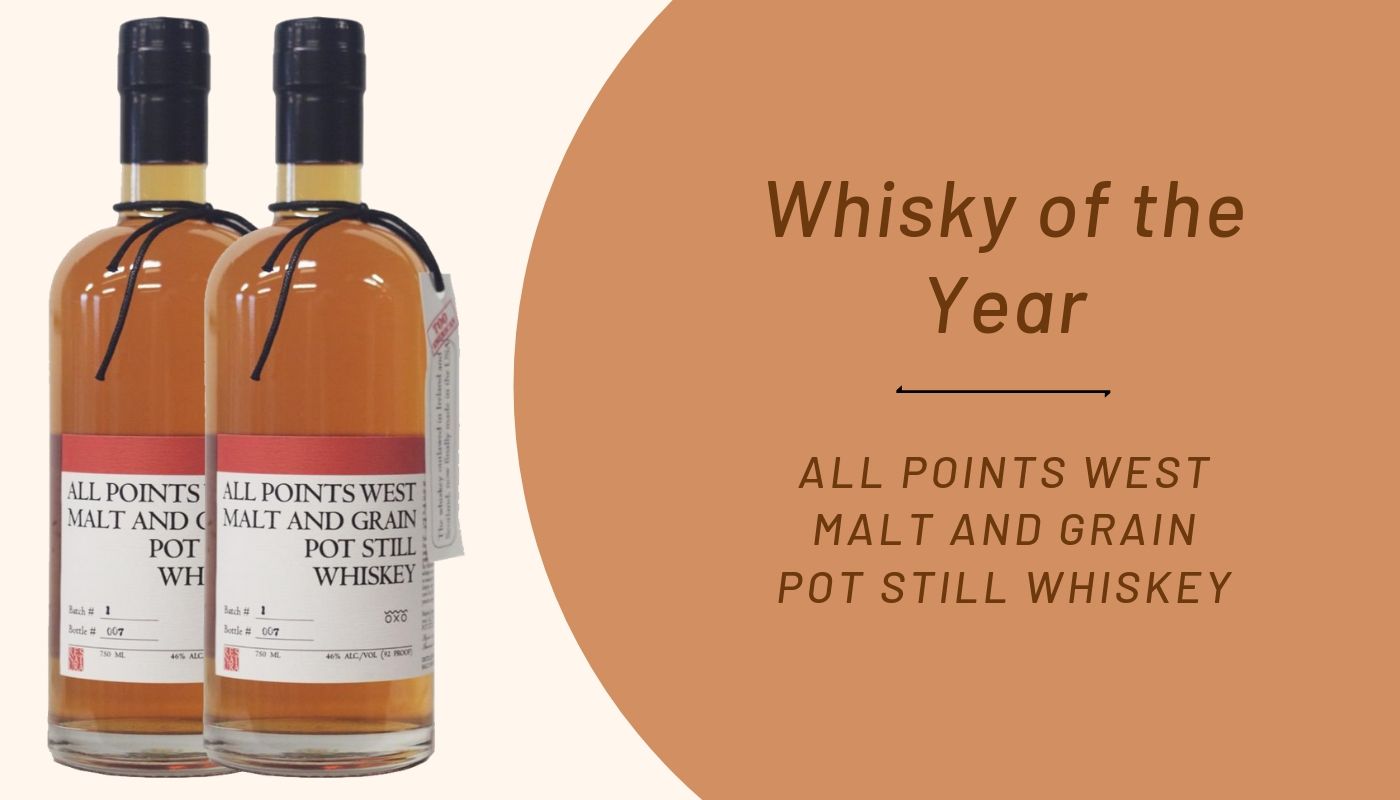 Sid Patel, CEO and founder of Beverage Trade Network, which organizes the annual competition, emphasized the importance of finding spirits that score highly across all three categories rather than just one, "This is a new, innovative approach that proved popular at this year's USA Wine Ratings, and we feel that it offers a broad, comprehensive approach to evaluating spirits the same way that consumers do."

"We created a completely unique whiskey by reviving the lost whiskey style that was the missing link between Irish pot still whiskeys and American Bourbons. This style of Pot Still Whiskeys that use both corn and malt has not been produced since being outlawed in the UK 1908," said Gil Spaier, the owner of All Points West Distillery, "we were confident that we had crafted a quality product that is delicious and can compete on a serious level – but receiving the 'Whisky of the Year' in our first competition has completely exceeded our expectations. We always strive to offer high quality and innovative products at fair prices to the consumer - being recognized for our efforts by the respected industry professional of USA Spirits Ratings means the world to us. It is both humbling and validating."
About the distillery: All Points West
All Points West — named after the old Jersey Central railroad that connected the ports of the Hudson to the rest of continental North America — it is located in the Ironbound section of Newark, NJ, just six miles from America's first distillery.
With 35,000 acres of the protected watershed in the Appalachian foothills, Newark New Jersey had by 1920, 26 operational breweries. These breweries, supplied with amazing water and driven by the passion (and thirst) of multiple generations of Scottish, Irish, and German immigrants, made the most popular beers in the US. Today none of these breweries remain.
All Points West strives to reconnect to Newark's past glory in beverage production by creating innovative spirits that connect old world traditions with new world techniques, right here on the Newark Bay.
Since the change in NJ law in 2013 that enabled the creation of craft distilleries in New Jersey, around 20 distilleries have opened in the Garden State, but not all of them craft their spirits from scratch. All Points West's whiskeys are made on-premise, by hand, grain to bottle.
About the winning spirit: All Points West Malt and Grain Pot Still Whiskey
APW Malt and Grain Pot Still Whiskey is mashed, fermented, pot distilled, aged and bottled in small batches at All Points West Distillery.
It is a style of whiskey that links Irish pot still whiskey with American Bourbons and has not been produced since 1908: Starting with the repeal of the Corn Laws in 1846, American 'Indian' Corn crossed the Atlantic and was used as part of the un-malted grain bill in UK pot and patent still whiskeys. In 1908 a Royal Commission on the materials and process permitted in Irish and Scottish whiskey was convened. This commission allowed corn to remain in the lighter flavored patent still whiskeys but despite over 50 years of production, malt and corn Pot Still Whiskey were deemed too American in flavor and the practice stopped. APW Malt and Grain Pot Still Whiskey revives this orphaned whiskey style and thus connects Ireland with Appalachia, right through Newark NJ.
About Gil Spaier, founder and distiller
Founder Gil Spaier was born and raised in New York and educated as an Architect in New Orleans. Both cities were essential to the formation and continuation of American Cocktail Culture, and Gil always viewed the bottles with their mysterious liquids and the concoctions that came of hands of bartenders as near-magical in their properties. Having lived in Newark, NJ for the last 16 years he wondered if Newark would ever have something to replace the pride the city once took in her beers and music clubs, and wondered if Newark could ever again have an affirming beverage culture like it once had and that the cities where he used to live maintained. All Points West Distillery is his attempt to revive this lost essence of Newark.
Get rated by Quality, Value and Package by the top trade buyers in the USA. The super early bird deadline is November 30. Enter now and save.