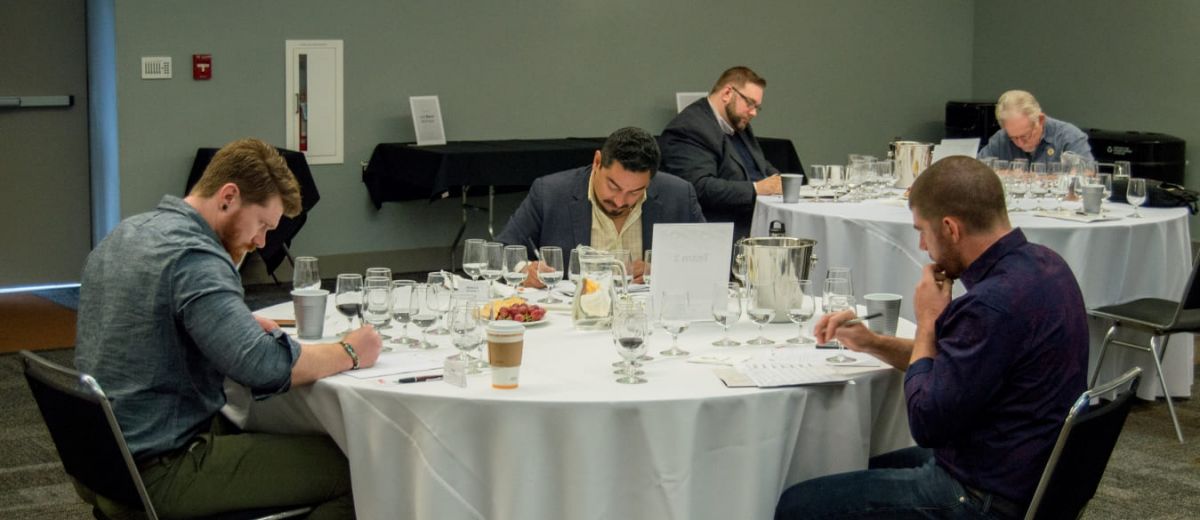 Meet the Judges of the Most Important Spirits Competition in the USA
23/09/2018 The USR Judging Panel involves professionals from every important sector of the Spirits Industry, from distribution to retail.
A world-class spirits competition requires a world-class panel of judges, and that's exactly what the USA Spirits Ratings event has assembled in San Francisco. These judges represent every important sector of the spirits industry, from distribution to retail. Many of them have extensive experience with on-premise establishments, such as bars, lounges and restaurants.
What they all have in common is commercial buying experience, and as such, they are particularly attuned to the changing preferences and behaviours of spirits drinkers. They understand quite well what they are likely to purchase, either at a retail store or at an on-premise establishment. With that in mind, here's a full listing of the 8 judges of the 2018 USA Spirits Ratings event in San Francisco:
This diverse representation of some of the biggest names in the spirits industry is what helps to make the judging panel of the USA Spirits Ratings such an important component of finding and recognizing the "Spirit of the Year."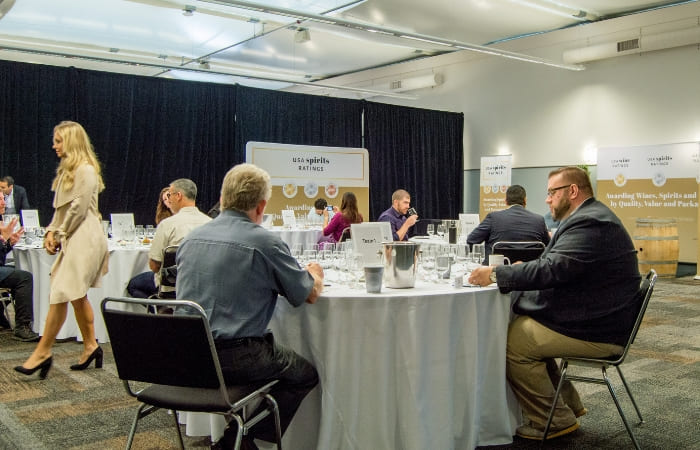 Spirits Distribution
Within the spirits industry, distributors play a very important role, so it's perhaps no surprise that key wholesalers and distributors are represented on the judging panel. For example, one of the judges is David Nepove, Director of Mixology at Southern Glazer's Wine & Spirits. This company is the largest wine and spirits distributor in the United States, with a presence in 35 different states. Based on that unique perspective, Nepove is able to offer a truly informed opinion about which spirits are likely to be commercial successes.
Spirits Retail
Retail liquor stores, and especially the largest regional chains, account for a very high proportion of total spirits sales. Thus, one major focus of the USA Spirits Ratings event is to include the perspective of retail buyers on the judging panel. In 2018, Bruce Abbot, Spirits Buyer for Liquor Stores NA Ltd. in Alaska, was able to provide a unique perspective on the types of spirits that retail store owners should be stocking up on.
Spirits On-Premise
And, finally, since the focus of the USA Spirits Ratings competition is so intensely consumer-focused, it's also important to include the perspective of on-premise establishments, such as bars, cocktail lounges, and hotel lobby bars. And it's here that the USA Spirits Ratings competition really shine – in 2018, the event included four representatives from the on-premise sector, from four of the hottest and most popular on-premise establishments in the state of California
For example, one of the judges was Jessica Maria, Owner and Bartender at the Hotsy Totsy Club, an establishment that dates back to the late 1930's. Another of the judges was Nicky Beyries, Bar Manager for Foreign Cinema and Laszlo Bar. Two more judges from high-profile on-premise establishments included Elijah Berlow, Bartender at The Slanted Door, and Tamir Benshalom, Bar Manager at the Bull Valley Roadhouse.
What all of these judges have in common is their close connection to the consumer. On a daily basis, they see what customers are ordering at their bars and off their cocktail menus. And they have a unique perspective on young, millennial drinkers and what types of experiences and brand narratives resonate with them. This makes them particularly well suited to evaluate the three major criteria of the USA Spirits Ratings competition – Quality, Value and Packaging.
Judging Criteria Used by the Judges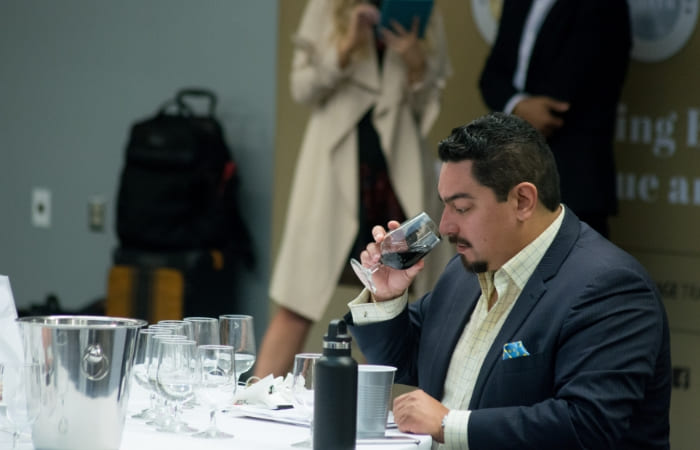 One of the major reasons why the USA Spirits Ratings competition has emerged as one of the largest and most influential spirits competitions in the U.S. is because it uses a proprietary mix of three different judging criteria – Quality, Value and Packaging – to assign a score to each product on a 100-point scale.
Of course, Quality is the most important criterion, accounting for close to one-half of a product's total overall score. This is the typical criterion used at other spirits competitions and takes into account factors like taste, flavour and aroma. However, Quality is not the only benchmark that judges must take into account.
Based on their own unique backgrounds and experiences, the judges of the USA Spirits Ratings must also offer a subjective judgment as to the Value and Packaging of a particular product. This is where the commercial buying experience of the judges plays such an important role: by being so close to the end consumer, and by having daily interactions with the marketplace, they are very much aware of factors such as the relative pricing of one product vs. another product, or the types of consumer brands that are resonating with young millennial drinkers. In short, they have a distinctive feel for what a young millennial drinker might want to order at a hip, cutting-edge California cocktail lounge. That's what makes the USA Spirits Ratings event so unique – its emphasis on finding and rewarding spirits that consumers actually want to buy.
The Judges will Select the "Spirit of the Year"
By evaluating all products in competition on the basis of these three factors, it's possible to come up with the highest-scoring spirit worthy of being named "Spirit of the Year." In 2018, the all-star panel of judges selected Coppercraft Distillery Straight Bourbon Whiskey as its "Spirit of the Year." Not only did this spirit score high on Quality, but it also scored extremely high in terms of Value and Packaging, for an overall score of 95 points. Young millennial drinkers are looking for handcrafted, artisanal whiskies with a real story behind them, and this is exactly what the team at Coppercraft Distillery was able to deliver.
So what spirit will be named "Spirit of the Year" in 2019? If the results of the 2018 competition are any indication, it will be a bold, creative spirit that resonates with a very important consumer demographic.
Get rated by Quality, Value and Package by the top trade buyers in the USA. The super early bird deadline is November 30. Enter now and save.