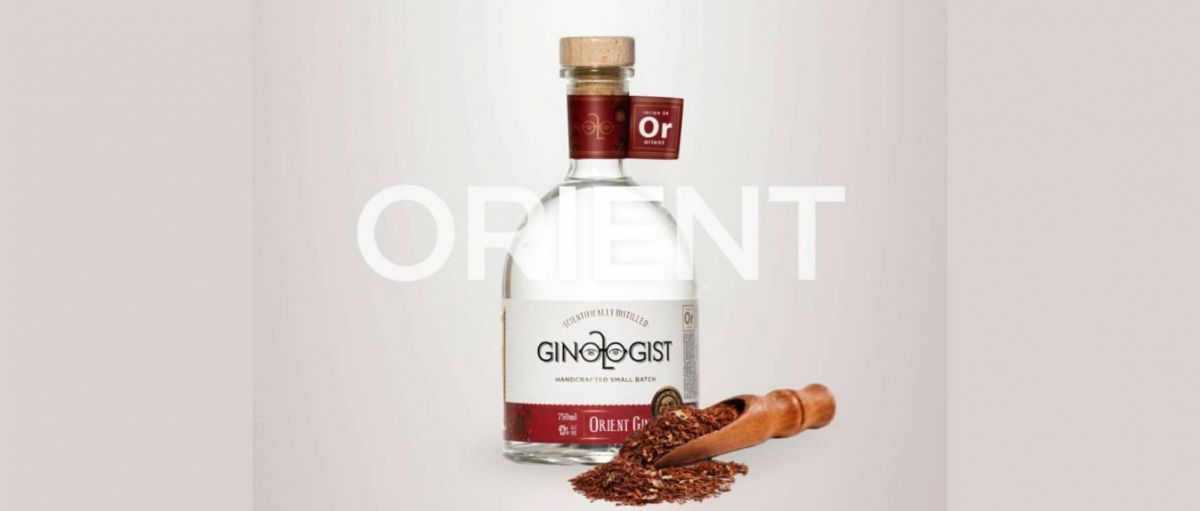 South Africa's Ginologist Orient Wins Gin of the Year at 2022 USA Spirits Ratings
01/09/2022 South Africa's Ginologist Orient wins a Gold with 95 points and Gin of the Year at the 2022 USA Spirits Ratings, held on July 24 in San Francisco, USA.
A brilliant fusion of spices and classic Oriental flavors, Ginologist Orient, is a richly warm London Dry Gin that should be savored and appreciated. With gentler notes of orange and honeybush to complete the nose, strong notes of juniper and licorice are immediately recognizable. The mixture of spices results in a dry gin that is delicate, warm, and energizing. The flavors are expertly blended to highlight the powerful juniper and nuances of fennel, rooibos, and honeybush.
Product: Ginologist Orient
Producer: Craft Link Distillery
Country: South Africa
Alcohol: 43%
2022 USA Spirits Ratings Judges Tasting Notes
"Flavors of juniper are incredibly well-balanced with citrus and spices with undertones of lime and lemons. Excellent balance, followed by a resinous finish. Pairs well with a splash of soda."
[[relatedPurchasesItems-42]]
Here are some of the top winners of the 2022 USA Spirits Ratings:
Spirit of the year: John B 10 Year Old Single Malt, Netherlands
Distillery of the year: Charles Edge London Limited, Scotland
Best Spirit by Quality: John B 10 Year Old Single Malt, Netherlands
Best Spirit by Package: Bitter Feminist Cachaca, Brazil
Best Spirit by Value: John B 10 Year Old Single Malt, Netherlands
Rum of the year: E. Leon Jimenes 110 Aniversario, Dominican Republic
Tequila of the year: Tequila Anejo, Mexico
Gin of the year: Ginologist Orient, South Africa
Whiskey of the year: John B 10 Year Old Single Malt, Netherlands
Cognac of the year: Rémy Martin XO, French Polynesia
Brandy of the year: Black Bottle XO Brandy, Australia
Liqueur of the year: Nocello, Italy
View full results here.
About the Competition and Organizers
The USA Spirits Ratings looks to recognize, celebrate and help promote spirits brands that have successfully been created to identify with and target a specific spirits drinker. The competition has been organized exclusively by the Beverage Trade Network, the US drinks events, services, business, and publishing group dedicated to helping drinks producers and brand owners get closer to the buyers, distributors, and retailers bringing their products to market.
Header Image: Ginologist Gin
To know more, visit www.usaspiritsratings.com.
Submissions for the 2024 USA Spirits Ratings are now open. Enter your spirits brands today at the lowest price. Here's how to enter.