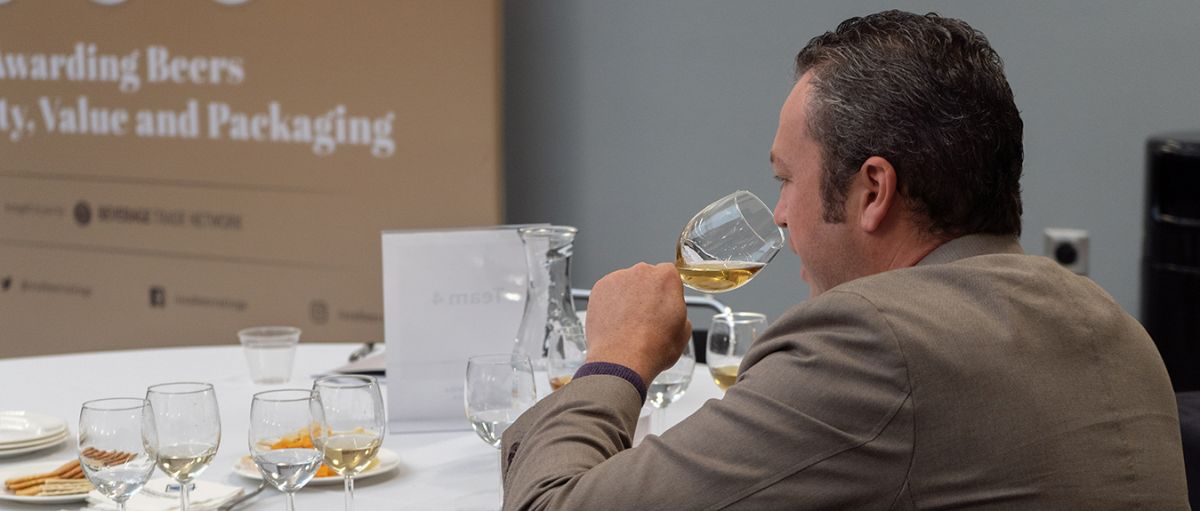 USA Spirits Ratings Announces 2019 Winners
19/08/2019 The latest edition of USA Spirits Ratings announces results today. Germain Robin Coast Road Brandy is rated as Spirit of the Year.
The 2019 results of the USA Spirits Ratings, a competition which judges spirits quality alongside packaging and value, have been released across all the categories. The competition was stiff and judges were discerning awarding just 18 Gold and 256 medals in total. There were 166 silver and 122 Bronze medals awarded.
The USA Spirits Ratings celebrates the diversity of products and innovation in the sector.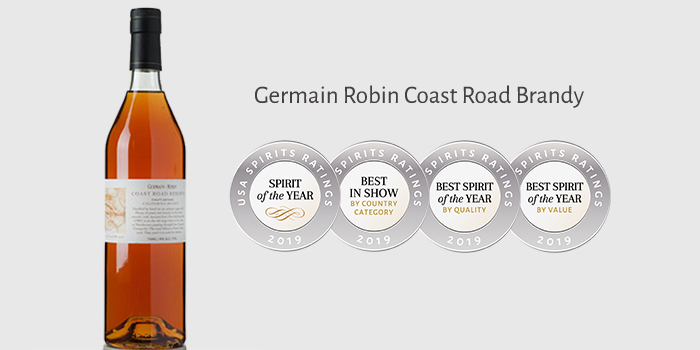 Germain Robin Coast Road Brandy is a unique artisan distillate, part of the E&J Gallo Winery portfolio since 2017. After a chance meeting between entrepreneur Ansley J. Coale Jr., and Hubert Germain-Robert of the historic Jules Robin family, Cognac producers since 1782, in 1982 blossomed into a partnership, Germain-Robin. Hubert's ambition was to create a small distillery using craft-method distillation techniques. which set about creating craft brandies from premium Californian wine grapes. In the late 1990s, the brandies had matured and their elegance, complexity and distinct style and flavor had gained the attention of some of the world's most notable judges.
Sid Patel, CEO of USA Spirits Ratings said,
"The incredible range, diversity, and quality of the entrants to the USA Spirits Rating's entries demonstrate what a dynamic category it is to be involved with. It is no surprise that the Germain-Robin craft brandy made with such care and precision developed over decades won the Spirit of the Year. The judges did an incredible job. It was clear what a tough time they had while separating out these incredible products, from such an extraordinary array of styles and countries. Looking at the USA Spirit Ratings, it seems that the artisan products are taking the lead."
A key factor that contributes to the quality of USA Spirits Ratings is the judges. Our leading panel of judges is commercially active and aware, being directly involved in the development of new spirits brands or buying spirits for resale.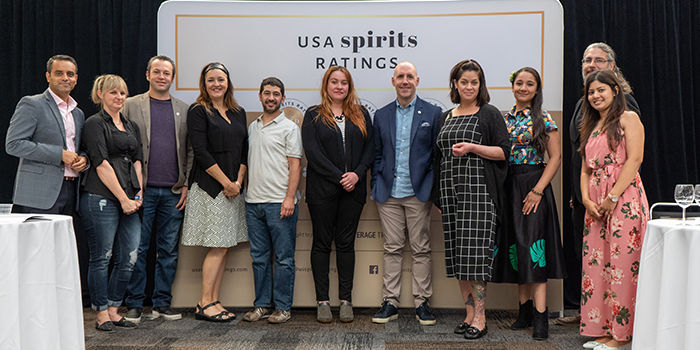 2019 Panel of Judges
The judges are selected from some of the most discerning buyers, mixologists, educators, selectors and operators in the market from Washington DC to California. From owners of single outlets with stellar reputations to retail chains with many outlets, restaurant, and hotel groups, to mixologists working with leading distributors, the judging reflects objectively all the strata of the spirits trade.
The rigorous judging process critically includes marks for quality out of 50, value out of 25 and packaging out of 25. In order to receive a Gold medal spirits need to score 90 and over, silver 80-89 and Bronze 70-79. Spirits are tasted blind for quality, then judges are given the price to judge for value and finally reveal the packaging. This methodology provides unique analysis and results of the USA Spirits Ratings.
Full results of USA Spirits Ratings are available on August 19th, 2019 from www.usaspiritsratings.com
About USA Spirits Ratings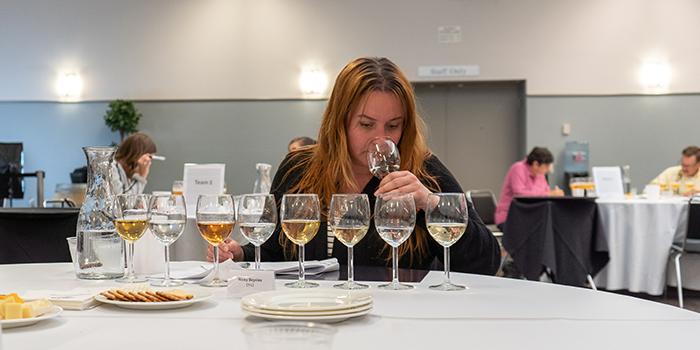 Inside 2019 USA Spirits Ratings
The USA Spirits Ratings recognizes, rewards and helps promote spirits brands that have successfully been created to identify with and target a specific spirits drinker. For any spirits brand to earn its place on a retailer's shelf or a restaurant's spirits list, and then vitally stay there it has to achieve against quality, value, and appearance. These are the key judging elements of USA Spirits Ratings, which are made by a leading panel of top-level spirits buyers with direct commercial responsibility.
USA Spirits Ratings provides a vital forum for product feedback from high-level professionals and the market for products and producers.
USA Spirits Ratings has been created exclusively by the Beverage Trade Network, the US drinks events, services, business, and publishing group dedicated to helping drinks producers and brand owners get closer to the buyers, distributors, and retailers that can bring their products to market.
Get rated by Quality, Value and Package by the top trade buyers in the USA. The super early bird deadline is November 30. Enter now and save.