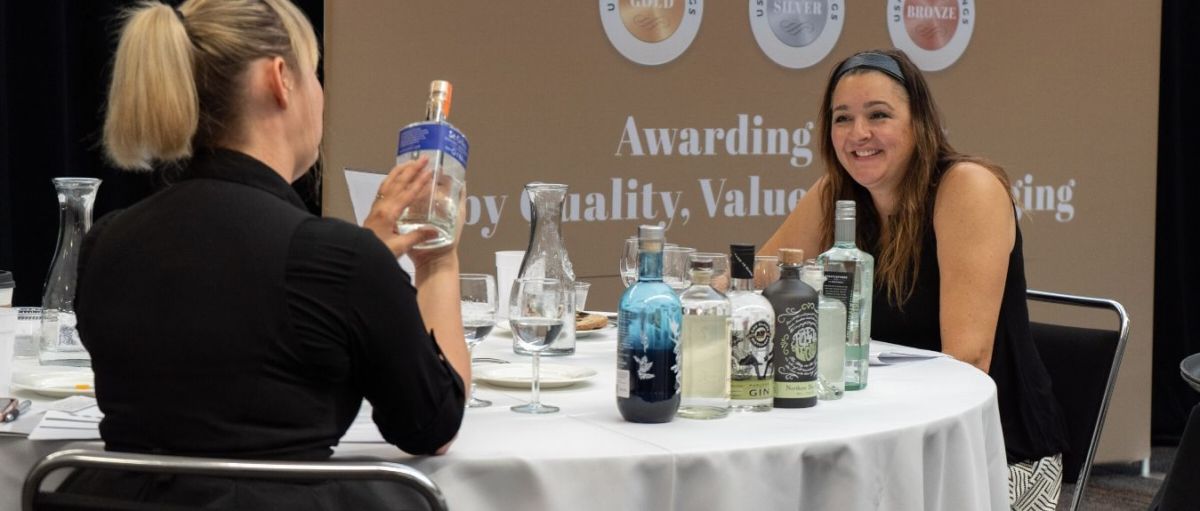 USA Spirits Ratings Early Bird Offer Ends July 31
Get the best deal of the Early Bird pricing by entering your spirits before July 31.
With the current global pandemic in hand, a lot of distilleries and spirits brands are facing trouble when it comes to sales, and being recognized by buyers. Distilleries and spirits brands are constantly looking for a way to sustain themselves - and the one solution for all of this is to be seen by industry experts.
Think about it this way, if your spirits are tasted, and judged by an industry leader who buys and sells spirits on a daily basis, you will be able to know where you stand in the market. This means that you will be able to know the demand for your type of spirits currently and what people are looking for, and through this you can shift yourself accordingly.
In the days of social distancing and isolation, the best way to give credibility to your spirits is by entering into competitions such as the USA Spirits Ratings.
USA Spirits Ratings is judged by a top-tier panel of judges with commercial buying expertise. Its selection of judging criteria is very effective in surfacing new trends, ideas, and concepts in the alcohol-beverage industry.
The 3rd edition of the USA Spirits Ratings is on track & will take place in San Francisco, CA on October 23. The competition looks to recognize, reward and help promote spirits that have successfully been created to identify and target a specific spirits drinker.
Over the years, all spirits competitions have been judged similarly, by having judges blind taste spirits and score them based on the quality. However, USA Spirits Ratings tends to take a different approach to this. After speaking to a plethora of industry leaders, Beverage Trade Network, organizers of USA Spirits Ratings, found that the true selling point of a spirit depends on three main things: Quality, Value, and Packaging.
For a customer, they buy with their eyes first, meaning the packaging matters. Second, comes the value - customers don't want a spirit that isn't worth their money, and of course, quality always plays the most important role in all of this. What this basically means is that, it is a combined effect, and just one thing is not enough to judge.
This is exactly why USA Spirits Ratings judges spirits based on Quality, Value, and Packaging.
For distilleries, the USA Spirits Ratings competition represents the perfect opportunity to get in front of influential judges, tastemakers and commercial buyers. An award from the USA Spirits Ratings competition is a prestigious mark of approval that is highly valued by consumers when they are making the choice of which spirits to buy.
Avail the early bird discount before July 31
USA Spirits Ratings Judging Process
The USA Spirits Ratings competition has created a 100-point rating system that takes into account three different criteria (Quality, Value and Packaging) rather than just the brewing technique or overall taste.
The USA Spirits Ratings will be decided based on the following judging formula:
Q (Quality Score) + Value Score (V) + Package Score (P) = USA Spirits Ratings Score.
A separate weighted score will be given for each of the three parts of the judging process. The scores will be added up to give a final score from which individual prizes will be awarded.
Quality Score: will be marked out of 50
Value Score: will be marked out of 25
Package Score: will be marked out of 25
USA Spirits Ratings Judging Panel
The judging panel at the USA Spirits Ratings consists of top-level buyers who are directly involved with current commercial buying, spirits consultants, bartenders, bar managers, and other industry experts who are also directly involved in the development of new spirits brands and buying spirits for commercial resale.
Judges at the 2020 USA Spirits Ratings are drawn from leading retail chains, wholesalers, distributors and on-trade groups across a variety of channels and disciplines including multiple retailing, convenience stores, cash and carries, specialist retailers, casual and fine dining, hospitality and travel industry.
2020 USA Spirits Ratings Awards
To receive a
● Gold: you need to score 90 or over.
● Silver: you need to score between 80-89.
● Bronze: you need to score between 70-79.
Along with Gold, Silver, and Bronze medals, USA Spirits Ratings also offers a plethora of 'Special Category' awards which include :
● Spirit Of The Year
● Vodka Of The Year
● Rum Of The Year
● Tequila Of The Year
● Gin Of The Year
● Whisky Of The Year
● Distillery Of The Year
● Best In Show By Country
● Best Spirits Of The Year By Quality
● Best Spirits Of The Year By Value
● Best Spirits Of The Year By Package
Check out 2019's Winning Spirits
Benefits of winning a USA Spirits Ratings Medal:
● Commercial Relevance
A medal from USA Spirits Ratings will give future trade spirits buyers, be they for a supermarket, specialist retailer, casual dining or upmarket restaurant, the reassurance that these are spirits that their customers want to buy.
● Cross-Industry Recognition
The USA Spirits Ratings will also give recognition to award winners within the industry, through the entire supply chain. As a spirits brand, being recognized by importers, distributors, as well as retailers and restaurants is very important, and that's exactly what USR offers winning spirits.
● Build Consumer Awareness
Winners in the USA Spirits Ratings will be supported by a strong consumer awareness campaign, particularly through social media channels and alcohol-beverage comparison apps, to promote this new global rating.
Key Dates:
International Registration Ends: Aug 31, 2020
Domestic Registration Ends: Sep 15, 2020
Warehouse Closes For Samples: September 30, 2020
Judging Dates: October 23, 2020
Winners Announced: November 09, 2020
Fee Schedule:
$165 Regular Pricing - From Aug 1, 2020, Onwards
(Prices in USD)
Quantity Offer:
3 to 8 entries: 10% discount
9 to 13 entries: 15% discount
14 or more entries: 20% discount
Click here to enter your spirits in the 2020 USA Spirits Ratings.
Get rated by Quality, Value and Package by the top trade buyers in the USA. The super early bird deadline is November 30. Enter now and save.