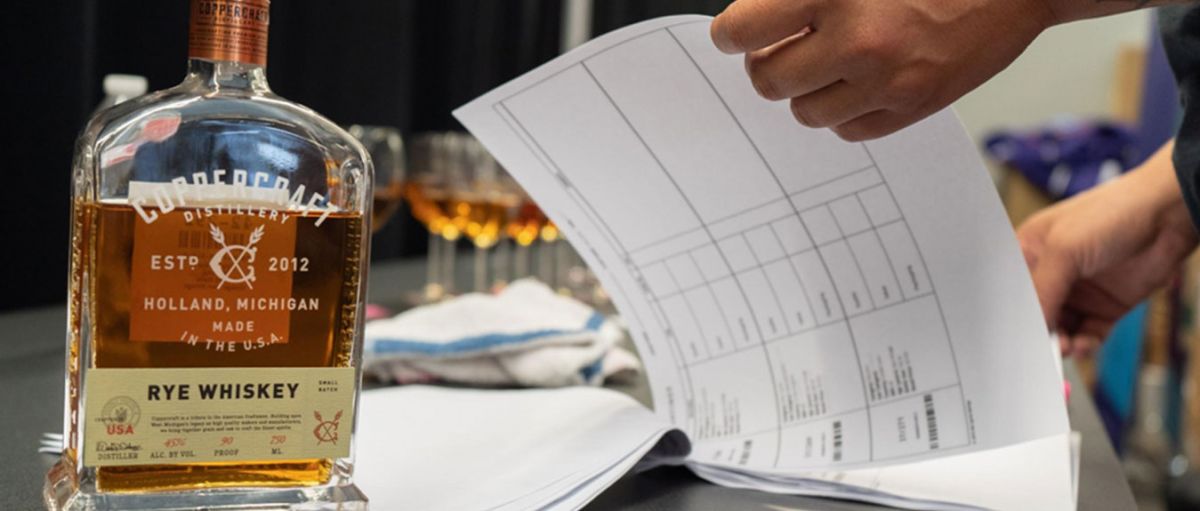 USA Spirits Ratings: Final Call For Early Bird Registration
The early bird registration for 2020 USA Spirits Ratings ends on July 31, 2020. Enter your spirits to get the best pricing.
The USA Spirits Ratings event, scheduled for October 23 in San Francisco, is now accepting registration entries. The goal of this competition is to recognize high-quality spirits that consumers are looking to buy in retail stores or order when they visit a bar or restaurant. While there are many competitions that judge spirits on the basis of overall taste, the USA Spirits Ratings will be the first one that uses the criteria of Quality, Value and Packaging to judge the best spirits in the world.
According to the organizers of the event, Beverage Trade Network, decisions about what makes a great spirit are too often made without the end consumer in mind. There are other factors that are often top-of-mind for consumers than just taste – such as the appearance and design of a bottle, or the overall brand image associated with a specific spirit. Pricing, too, plays an important role in how a product is perceived.
As a result, the USA Spirits Ratings has developed an entirely new scoring system based on Quality, Value and Packaging that takes these factors into account. In previous events hosted by Beverage Trade Network, such as the London Spirits Competition earlier this year, this system has proven to be extraordinarily successful.
Sid Patel, CEO and Founder of Beverage Trade Network, notes that this scoring system is really all about aligning the expectations of buyers and sellers. "Our new scoring system really has the chance to change the way people think about what makes a great spirit. We're really excited to bring the 3rd annual award competition to San Francisco later this year."
Each team will aim to have a senior bartender, spirits store buyer and a spirits tasting expert.
The judging panel will consist of prominent industry individuals with a strong commercial buying focus. Whether they are purchasing for hotels and restaurants or a retail chain of liquor stores, these buyers know the types of brands and products that will resonate with consumers.
Scoring system for the USA Spirits Ratings
Spirits will be scored out of a possible 100 points, as per the global industry standard, but there will be a different weighting attached to each of the following:
Quality, scored from 0 to 50

Value, scored from 0 to 25

Packaging, scored from 0 to 25
Thus, while Quality retains its role as the most important judging criteria (accounting for 50 out of 100 total points), it will be impossible for a spirit to win a Gold, Silver or Bronze award simply on the basis of Quality alone. The scoring system for the USA Spirits Ratings is as follows:
Gold: 90+ points

Silver: 80 to 89 points

Bronze: 70 to 79 points
Spirits that are awarded a Gold, Silver or Bronze prize will be those that score highest based on a consideration of all three criteria.
All winners in the USA Spirits Ratings will receive additional promotional and marketing support from the event organizers, including full mention in upcoming editorial and press coverage of the event. In addition, social media platforms and channels will be used to promote the winners of the event.
To qualify for special pricing and ensure your place within the USA Spirits Ratings, distillers, spirits makers, importers, distributors and other spirits industry participants can sign up today to take advantage of early registration rates.
Key Dates
Early Bird Registration Ends: July 31, 2020
International Registration Ends: Aug 31, 2020
Domestic Registration Ends: Sep 15, 2020
Warehouse Closes For Samples: September 30, 2020
Judging Dates: October 23, 2020
Winners Announced: November 09, 2020
Fee Schedule:
$110 Early Bird Pricing - From Feb 21, 2020, to July 31, 2020 Register Now
$165 Regular Pricing - From Aug 1, 2020, Onwards
(Prices in USD)
Get rated by Quality, Value, and Packaging by the top trade buyers in the USA. Enter today and avail the early bird offer. Here is how to enter.