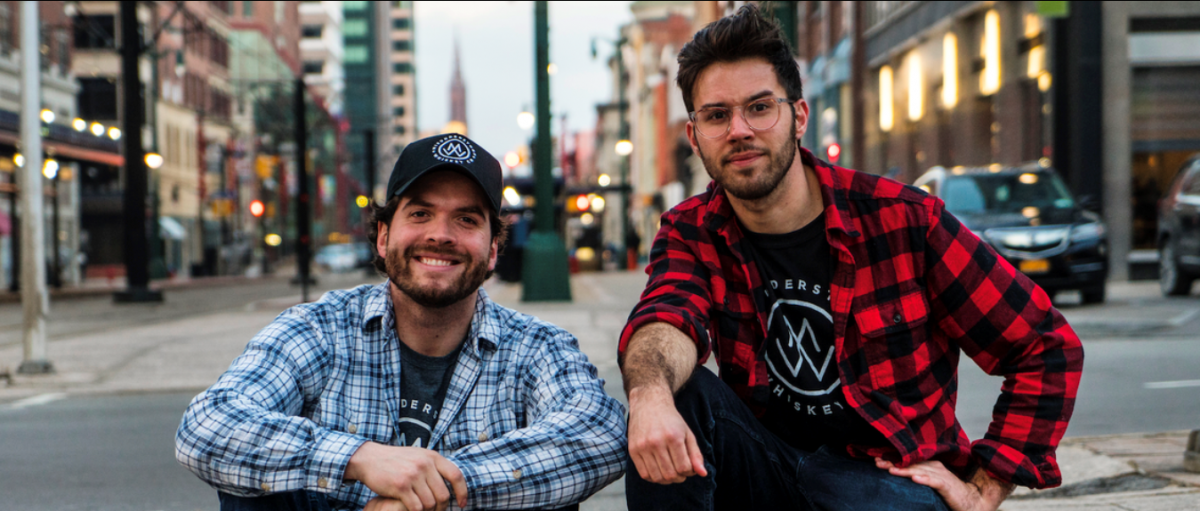 Ginger Spiced Craft Whiskey Producers from New Jersey
06/12/2018 Check out JD and Chris`s exciting journey from creating one of its kind ginger spiced whiskey brands to going out of stock in just 24 hours of its launch.
Misunderstood Whiskey was started by two best friends with a dream to craft legendary whiskeys that can be enjoyed by just about everyone. There's just something special about creating unique concoctions and sharing them with the best people you know. They realized that long before taking a sip of whiskey, at their first lemonade stand in Montclair, NJ when they were just seven years old. Now grown-up, they've brought their passion for experimenting with various ingredients and crafting interesting beverages to the spirits market. However, trying to make the perfect whiskey is not easy as many folks find it too harsh, too Smokey, or too sweet. This has only made them work harder developing a new, high quality whiskey that everyone can enjoy together. After months of blending, infusing, and spitting out lots of homemade syrups, they finally created a perfect infusion of complexity and drinkability. With new Misunderstood Ginger Spiced Whiskey, they have another incredible drink to share, and this time to more than just the neighbourhood.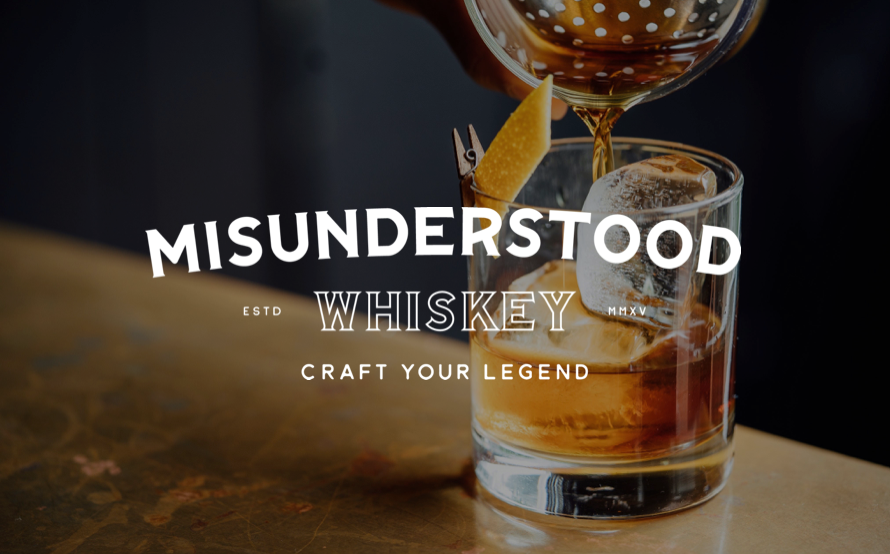 Misunderstood Ginger Spiced Whiskey is an 80 proof American blended whiskey distilled from midwest grains, aged in used American oak barrels, and proudly infused & bottled in Kentucky. Their Ginger Spiced Whiskey is enjoyed by whiskey connoisseurs, whiskey rookies, and even those who suffer from what we call "whiskey-phobia". With tasting notes of vanilla, caramel, toffee, spice, and a refreshing ginger finish, Legend One can be enjoyed straight, on the rocks, or in your favorite cocktail.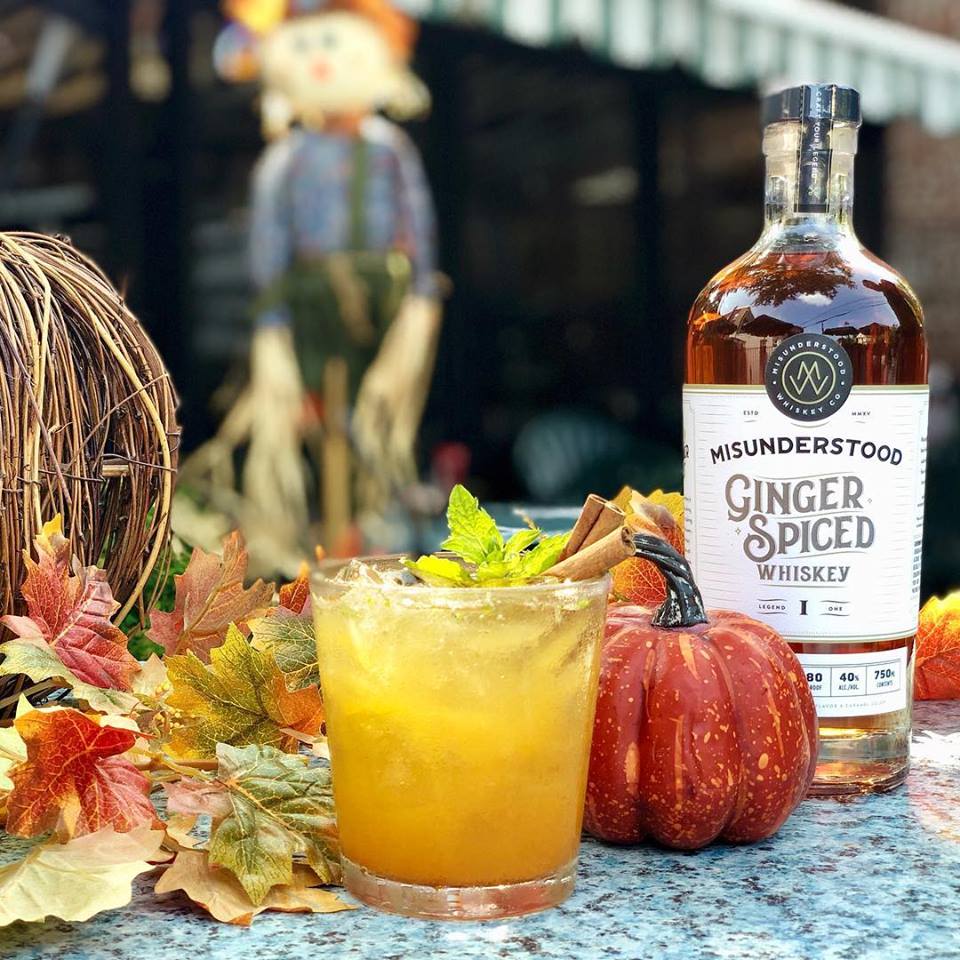 The "Wonder Root": Ginger's mysterious history is rooted in tales of lust, whimsy, and wonder. They are not claiming that their recipe has magical powers, but the smooth and spicy pairing of their whiskey with ginger is the stuff of legends.
When asked to describe Misunderstood Whiskey in three words, brand founders JD and Chris said "The People's Whiskey". And truly for the last few years, their goal has been to create a product and a brand that strips away the preconceived notions about whiskey and re-introduce the spirit as an accessible and deeply delicious drink for rookies and connoisseurs alike.
In their own words, the founders of Misunderstood Whiskey give you a bit more insight into their unique process, thoughts on whiskey, and why they're striving to make a more understood whiskey.
Misunderstood Whiskey started simply as a passion project out of their mom's kitchens about 5 years ago. They had no idea what they were doing at the time but saw an opportunity to bring something new & refreshing to a saturated and archaic market.
Their goal with Misunderstood was to develop a beautifully authentic and quality whiskey that would be accessible to a lot more people than just the connoisseur. They wanted to introduce a non-pretentious brand that could be appreciated by just about everyone. After a lot of late nights experimenting after work with hundreds of infusions, ginger was the one ingredient that was the perfect mellowing agent.
The reaction to their test batches was so positive that they quit their job and worked as a plumber to keep some steady income for 6 months until they were able to officially launch batch #1. Within the first 24 hours of launching Misunderstood, they sold out online and shortly after, completely sold out of batch #1. They literally had to buy back bottles from liquor stores in order to stock the bars and restaurants for their cocktail menus.
They quickly realized that the company was exceeding expectations and distributors they are already knocking on their door within the first 4 months of sales. In 2017, they sold out twice and expect to sell over 3,000 cases in 2018. While their audience has grown, their motivation has remained the same.
They understand their target market that is millennial. Millennial are extremely experimental. They always want to try new out of the box things. They also love versatility so when you show them a product that can be easily paired with fresh watermelon in the summer or enjoyed in some hot apple cider in the winter and is around $30, it's tough to beat.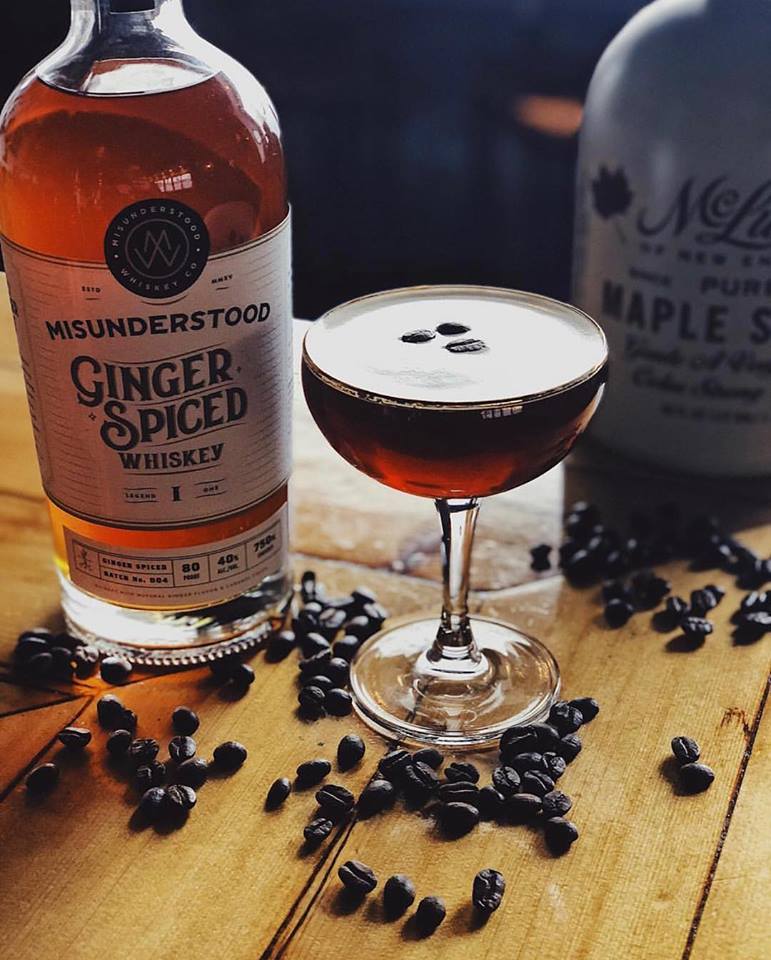 Other than the uniqueness of their flavour profile and quality of their whiskey, they are creating a brand that is directly targeting their consumers. We want people to truly connect with their brand and "think outside the bottle".
They put their whiskey on tap, they think of fun, delicious cocktail ideas that can easily be replicated at home. They also create a ton of content that hopefully make someone's day.
Their brand message is "Craft Your Legend". Basically meant to inspire those to live life to the fullest, pursue their dreams and create memories that will last a lifetime. Define who you are by doing what you love and create a legacy in your own right.
Infusing the ginger is the very last step to their process. Their whiskey is distilled and aged in oak barrels just like all the others. What makes Misunderstood unique is their finishing and blending process. They blend their bourbon with American whiskey finished on various types of oak for different flavor profiles way before they finish with the ginger. They do this so when you get different flavor profiles, the mid-note, and finish, it's coming from their grain, their wood, and of course, their ginger.
They have been growing like crazy since their launch last April and will be expanding into new markets come 2019 such as CT, NY, and PA.
Get rated by Quality, Value, and Packaging by the top trade buyers in the USA. Enter today and avail the early bird offer. Here is how to enter.