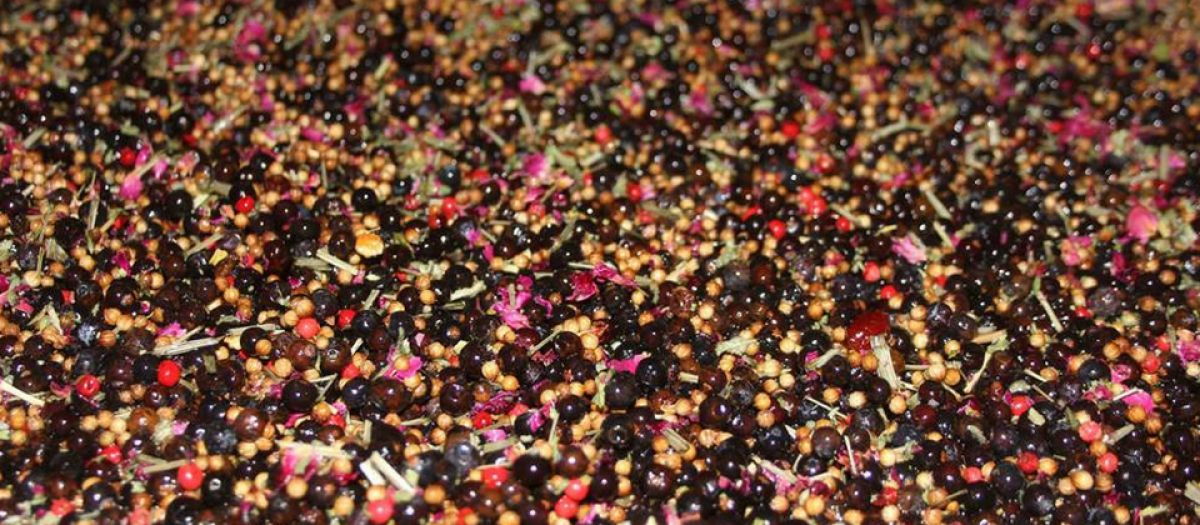 St. Giles Gin - Best Gin From UK
28/06/2018 On this page you will find information about St. Giles Gin
St. Giles Gin is the spirit of adventure. Inspired by journeys around the globe and created in their custom-made copper still, this exceptional gin is hand-crafted by infusing an elegant blend of 11 exotic botanicals, including grains of paradise, rose petals and lemongrass.
The result is a remarkably smooth and fruity gin, with subtle citrus and floral notes. Enjoy on its own with ice, or add a splash of tonic and twist of orange. As a professional diver, St. Giles Gin' founder, Simon Melton, has been fortunate to venture to lots of unusual places around the world, giving him ample opportunities to explore a wide variety of delicious gins.
On his exciting journeys, he invested years of research and visited many distilleries, all in passionate pursuit of his beloved spirit.
BORN UNDER BIG SKIES
Returning home to Norfolk, the land of big skies and wide coastlines, gave Simon the perfect setting for quiet contemplation and dreaming of his next adventure; producing and perfecting a recipe for his own exceptional gin.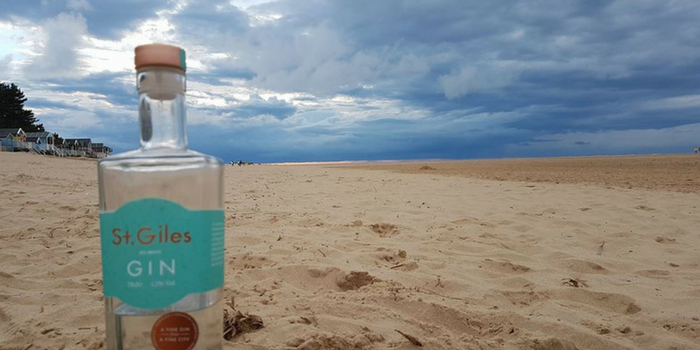 And now, with the help of head distiller Pete Margree and a beautiful custom-made copper still named Anna, that dream has finally been realised.
WHAT'S IN A NAME?
St. Giles is an area in London that was synonymous with gin shops in the 18th century and it also happens to be a historic road in the fine city of Norwich, where Simon and his family have their own 18th-century shop.
This exceptional gin is hand-crafted using a delicate blend of exotic botanicals. We simply want St. Giles, our modern, elegant gin with its global flavour, to be the byword for quality and taste.
HOW TO ENJOY
St. Giles Gin is remarkably smooth and makes a great sipping gin - so enjoy on its own with ice, or with a splash of your favourite tonic and twist of orange.
With its subtle flavour, St. Giles Gin also makes an excellent base for cocktails, so here are some classic recipes to try.
ST.GILES MARTINI
This classic cocktail is pure sophistication. The ideal early evening aperitif.
INGREDIENTS
50ml St.Giles Gin, chilled
25ml Dry Vermouth, chilled
Twist of lemon peel, or olive to garnish
METHOD
Place St. Giles Gin and a Martini glass in the freezer for at least half an hour before making this cocktail. Half fill a mixing glass with ice, then pour in the St. Giles Gin and Vermouth (adjust a ratio of gin to vermouth to suit your taste). Stir well then strain into the chilled cocktail glass. Squeeze the oil from the lemon peel into the drink or alternatively, garnish with an olive.
TOM COLLINS
Another gin cocktail classic, this versatile longer drink offers the ultimate refreshment, especially when the sun is shining.
INGREDIENTS
50ml St Giles Gin
25ml Lemon juice
25ml Sugar syrup (2 parts sugar to 1 of water)
Soda water
Wedge of lemon
METHOD
Pour lemon juice, sugar syrup and St. Giles Gin into a tall glass and stir. Add ice, top with soda and stir again. Garnish with a wedge of lemon.
NEGRONI
Let your taste buds be transported to the glamorous bars of Florence in Italy, where this cocktail originated.
INGREDIENTS
25ml St. Giles Gin
25ml Campari
25ml Sweet Vermouth Rosso
Orange slice
METHOD
Fill a short glass with ice. Pour in the St. Giles Gin, Campari and sweet red vermouth. Stir, and garnish with a slice of orange.
ST. GILES FRENCH 77
Substituting Champagne with Prosecco softens this very appealing and effervescent serve.
INGREDIENTS
20ml St. Giles Gin
20ml Elderflower cordial
10ml Lemon juice
Prosecco
Lemon, mint or frozen berries
METHOD
Pour the elderflower cordial, lemon juice and St. Giles Gin into a cocktail shaker with ice. Shake well then strain into a tall glass. Top with Prosecco and serve with a twist of lemon and a couple of mint leaves or alternatively, add a frozen strawberry or raspberry to the glass.
Gin Of St. Giles Gin
ST.GILES GIN
70cl
42% Vol
The 11 carefully selected botanicals - which include rose petals, lemongrass and grains of paradise - are infused in our bespoke copper still by Head Distiller Pete Margree to create this modern and sophisticated signature gin.
£39.95

DIVERS' EDITION
50cl
57% Vol
As well as boasting a higher ABV than our original spirit, St. Giles Divers' Edition is created using a distinctive blend of 10 carefully selected botanicals, including Norfolk samphire, cubeb berries, sea kelp and liquorice root.
£38
Get rated by Quality, Value and Package by the top trade buyers in the USA. The super early bird deadline is November 30. Enter now and save.