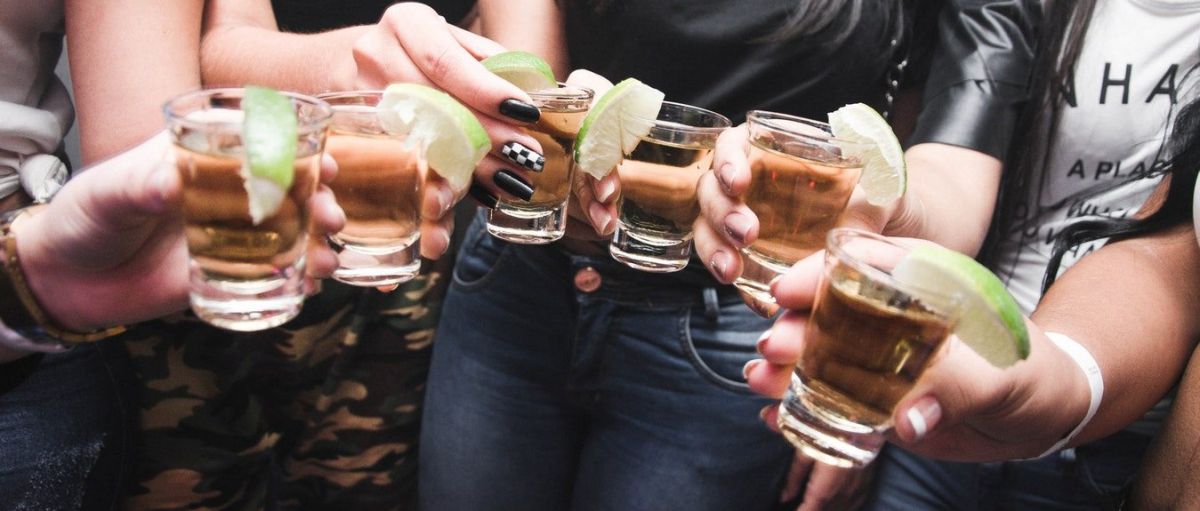 Top 10 Vodka You Must Try in 2019
17/01/2019 Here are some vodkas, that made into USA Spirits Ratings judges' choice top 10 vodka list for 2019.
Vodka is usually found in the vodka belt countries of Belarus, Estonia, Finland, Iceland, Lithuania, Latvia, Norway, Poland, Russia, Sweden and Ukraine. Vodka is a distilled beverage composed mainly of water and ethanol. Sometimes Vodka is found with traces of impurities and flavourings. Vodka is traditionally drunk "neat" and not mixed with water, ice, or another mixer, though it is often served freezer chilled. It is also used in cocktails and mixed drinks, such as the Vodka martini, Cosmopolitan, Vodka Tonic, Screwdriver, Greyhound, Black or White Russian, Moscow Mule, Bloody Mary and Bloody Caesar.
Here is the list of vodkas that made it into the USA Spirit Ratings team`s Top 10 Vodka to try in the year 2019
Belaruska Wheat Vodka
Belaruska Wheat Vodka is a transparent vodka with 40% ABV. Belaruska Wheat vodka is a successful combination of tendencies in classic design and original technology of platinum filtration. Platinum filtration of vodka is one of the advanced technologies for the preparation of vodka. During the interaction with platinum water, alcohol mixture is purified from aldehydes (they have a toxic effect on their body) and this softens vodka in a special way, makes flavour more balanced, and the liquid is made crystal transparent; with the use of high-quality natural raw materials "LUX" provides the achievement of new sensations from a seemingly well-known product.
Skeptic Vodka
Skeptic Vodka is a vodka distilled from corn at cold temperatures using the cold vacuum still. They're entirely custom designed allows them to distil continuously, at just 50°F, which preserves delicate flavours. Their vodka is not the only vacuum distilled, but also carbon filtered four times in their proprietary blend of ultrapure carbon developed from exhaustive research and development. Skeptic Vodka is a truly neutral spirit with unmatched smoothness and purity.
Blauer Bison Grass Vodka
Blauer Bison Grass Vodka is a true vodka speciality of their house with 40% ABV. This Vodka comes with a hint of the characteristic fragrance and flavour of natural steppe grasses. It has mild and elegance with restrained fire - for connoisseurs. It can be served ice-frosted: neat or mixed with orange juice or other fruit juices.
Gaiser's Corona Vodka
Gaiser's Corona Vodka is made according to classic technology only from natural ingredients. In its production, a high-quality rectified ethyl alcohol made from grain and artesian water, that was got from the well of 319 m deep, is used. Moreover, the rare filtration of alcohol with silver helps to make organoleptic features better. This Vodka contains 40% ABV.
Belaruska Rye Vodka
Belaruska is a product line from a traditional Belarusian taste. Belaruska Rye consists of the rectified ethyl alcohol made from grain and artesian water. It's a traditional vodka with sugar. It has 40% ABV. Vodka "BELARUSKA RYE" is a successful combination of tendencies in classic design and original technology of platinum filtration.
Crater Lake Hatch Green Chile Vodka
Crater Lake Hatch Green Chile Vodka is grown only in the Hatch Valley of southern New Mexico, the Hatch Green Chile is prized as one of the world's most flavorful peppers. Crater Lake Hatch Green Chile Vodka is a limited release vodka made only once a year when the Hatch chilli is harvested. It blends fire roasted Hatch chilli with other peppers to create a vodka that bears the unmistakable heat and flavour of the Southwest. This vodka is Gluten Free.
Dr Zzyzx Chipotle Vodka

Dr Zzyzx Chipotle Vodka is loaded with smoke & peppery heat and rounded out with a blend of herbs & spices for an, especially bold yet smooth taste. The Chipotle Vodka is made from two different types of chipotle peppers: The Chipotle Morta, normally found in the US and the smokier/earthy Chipotle Meca, which is very difficult to find in the US. Other spices complement and enhance the chilli flavour and give it a tongue weight like a fine bourbon.
Bio Club Vodka
Bio Club Vodka is a treat to your taste buds. It is made from superlative American Grains, six times distilled and infused with layers of Honey and selected natural botanicals. Bio Club will provide you with a refreshing and exceptionally rich drinking experience with a remarkably smooth finish. Bio Club Vodka can be infused with aloe, honey and vanilla.
Dr Zzyzx Caraway Vodka
Dr Zzyzx Caraway Vodka is Reminiscent of a freshly baked loaf of rye bread, their Caraway Vodka is inspired by Finnish style Aquavit. However, instead of a strong dill weed flavour, they use dill seed which results in less intense, subtle dill flavour while showcasing the intense rye bread flavour of caraway. Additional components give complexity and crisp lemon citrus finish.
101 Ultra-Premium Vodka
1.0.1 Vodka is produced from Organic Sugar Cane which is Gluten Free and Non-GMO. It's also distilled 5 times, and filtered 7 times with 1-micron filters. This process allows 1.0.1 Ultra-Premium Vodka to have a clean, crisp taste, with a soft sweet finish. This makes 1.0.1 vodka one of the tastiest vodkas on the market or as their consumers like to call it, "The No Hangover Vodka."
Get rated by Quality, Value and Package by the top trade buyers in the USA. The super early bird deadline is November 30. Enter now and save.