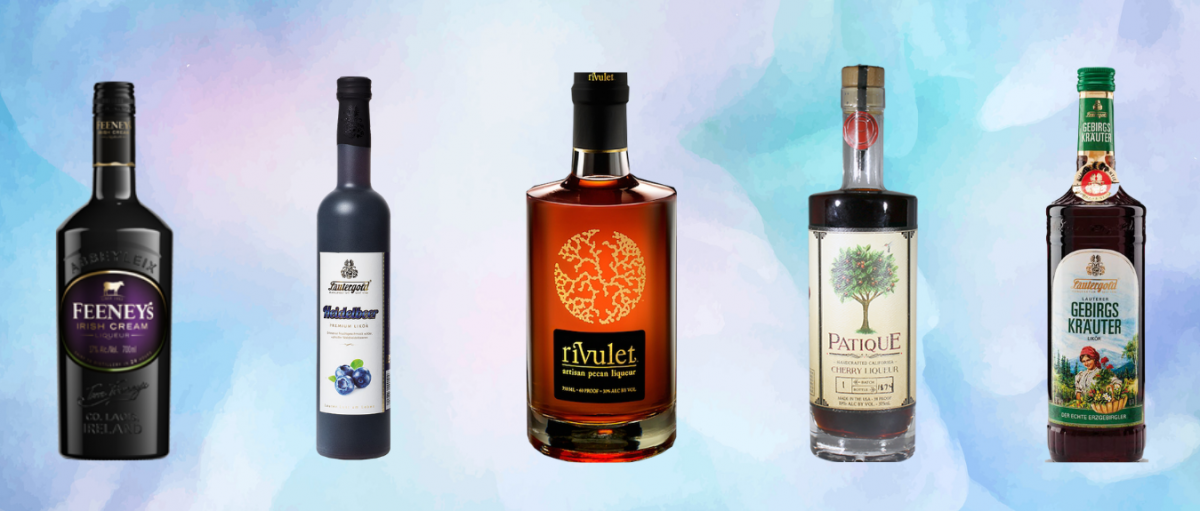 Top Liqueurs of 2019
07/02/2019 Liqueurs are flavoured alcoholic drinks. Here is the list of top 6 liqueurs of 2019 you must try.
A liqueur is a flavoured alcoholic drink made by combining distilled spirits with various flavouring substance like fruits, herbs, spices, flowers, nuts or cream. Liqueurs are historically inspired from the herbal medicines. They are often served with or after dessert. For the flavours to mingle with the spirit, they are typically sweetened and un-aged beyond a resting period during production. Liqueurs can be served straight, over ice, with coffee, in cocktails and can also be used in cooking. Liqueurs generally have lower alcoholic content than spirits. There are many types of liqueurs based on flavours used in it, such as Berry liqueurs, Chocolate liqueurs, Coffee liqueurs, Cream liqueurs, Flower liqueurs, Fruit liqueurs, Herbal liqueurs, Honey liqueurs, Nut liqueurs, Whisky liqueurs and the list goes on!
[[relatedPurchasesItems-42]]
Here are some liqueurs that made it into top 6 of best liqueurs at USA Spirits Ratings.
Lukewarm Blueberry Liqueur

The Lukewarm Blueberry Liqueur is produced by Lautergold Paul Schubert GmbH, Germany. It is a premium liqueur with the exquisite fruit taste of wild fully ripe forest blueberries. Lukewarm blueberry liqueur contains 22% ABV.

Luderer Peach Liqueur

The Luderer Peach Liqueur is produced byLautergold Paul Schubert GmbH, Germany. It is a premium liqueur with the fruity-elegant taste of sun-ripened peaches. Luderer Peach Liqueur contains 22% ABV.

Gebirgskräuterlikör

The Gebirgskräuterlikör is produced byLautergold Paul Schubert GmbH, Germany. Gebirgskräuterlikör is an Herbal Liqueur with 32% ABV. It is flavoured using herbal juice and roots make it in a perfect liaison. The herbs used is extracted from Erzgebirge mountain ranges.

Rivulet Artisan Pecan Liqueur

Rivulet Artisan Pecan Liqueur is a proprietary recipe, delicately crafted and aged to perfection. The producers believe that gently rested brandy that are delicately slow-aged in bourbon barrels, provides the backbone and structure for a complex product that is smoother than silk. It has nutty, caramel and orange citrus flavour with vanilla cinnamon stick spice and butterscotch undertones. It has an extremely clean texture showing hints of maple syrup, toasted pecans, butter, orange zest and baking spice.

Patique

Patique is produced by Patique LLC., United States. It is made from the finest Bing cherries in California, grown on their family farm in San Joaquin County. They use the purest form of the product, just cherries. They ensure no extra sugar is added. You can enjoy this liqueur in your drink, with meals, desserts or however you see fit. It has 19% ABV.

Feeney's Irish Cream

Feeney's Irish Cream is produced by Quintessential Brands. Tom Feeney knew what his priorities were regarding his Irish cream liqueur. They have an unquenchable desire to create the most luxurious and luscious Irish cream. At their distillery, in the green heart of Ireland, you can taste its very sweet, creamy sip. Feeney's is also produced at Abbeyleix with the same quality and craftsmanship that Tom originally inspired. You can enjoy its superior taste over ice, as an indulgent cocktail or with coffee. It has 17% ABV.
Here are some more posts, that you make like
Get rated by Quality, Value and Package by the top trade buyers in the USA. The super early bird deadline is November 30. Enter now and save.