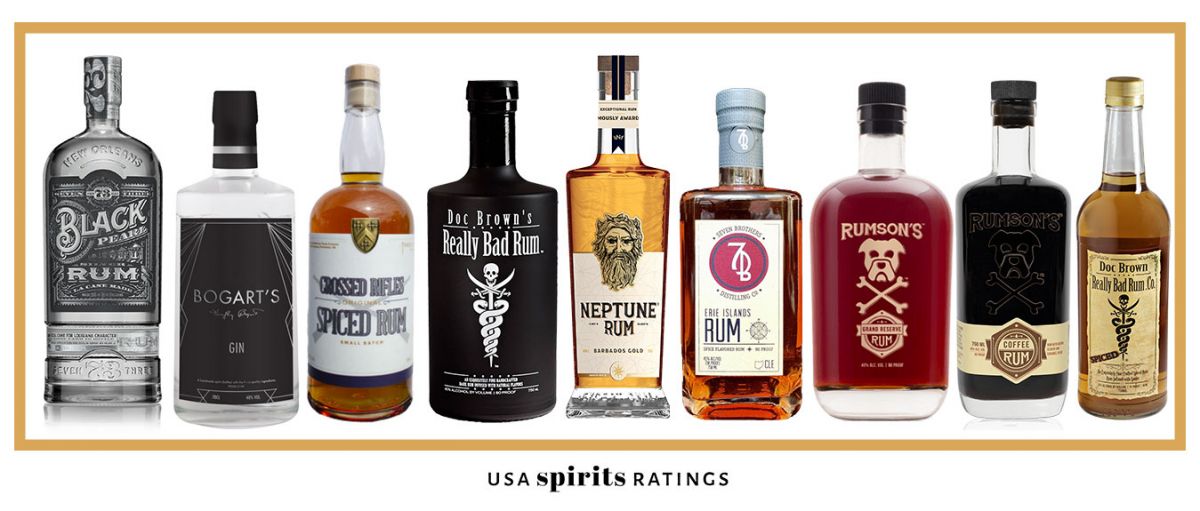 Top Rum Brands To Stock As You Reopen
11/07/2020 Get your game on with these amazing rum brands. Here are the top rum brands to stock as you reopen.
If you check #reopening or #postCOVID on twitter or other social channels, you will get hundreds of bars, pubs, wineries, distilleries, and other businesses that are reopening or are already open after a long pause. If you are one of them, stocking these rum brands will give your bar or restaurant a kick-start in this phase.
These are the award-winning rum brands with the highest quality and value for money, which are made with a consumer-centric approach. They are assessed in a way consumers would do. They are judged on the bases of how consumers make their purchase decisions. So, aren't these the brands that you always look for? Yes, stock them as you are in the reopening phase and attract more and more eyes to your shelves.
Here are the top rum brands to stock.
Neptune Rum Gold
Aged in American bourbon oak casks, Neptune Rum Gold is exceptional rum with over 65 awards globally and counting. Last year in USA Spirits Ratings, Neptune Rum Gold was named "Rum of the Year" which shows how amazing this rum is. Not only this big title, but it was also awarded a Gold Medal as it scored 90 among hundreds of other rum brands. Neptune Rum Gold is a beautiful golden pot and column still pot rum. It is a blend of 8, 5, and 3 years old rum from Barbados. This brilliant rum is exceptionally smooth expressing nuances of apricot, banana, and coconut overlaid with soft hints of honey and vanilla. This can be used in various cocktails. See the recipes here. If you are a rum lover looking to try this, or a merchant or bar owner, here are the places where this rum is available.
[[relatedPurchasesItems-42]]
Rumson's Coffee Rum
On the list of "Top Rum Brands To Stock As You Reopen", we have Rumson's Coffee Rum here. It's a medal-winner at the 2019 USA Spirits Ratings. This fine Caribbean rum is lightly aged and custom blended at Rumson's. It is smooth as well as sweet, with a warm roasted coffee flavor, hints of vanilla, and a buttery finish. Rumson's Coffee Rum can be used in a mix of drinks or neat. See the recipes here.
Bogart's Gin
The third on the list of "Top Rum Brands To Stock As You Reopen" is the Bogart's Gin. It is an award-winning gin made with juniper barriers from Italy. These barriers contribute to its fragrant aromas. On drinking this gin, you will experience fresh hand-zested citrus, vine-ripened cucumber, lightly hand-roasted and crushed macadamia nuts, lavender, and coriander leaves. It is extremely smooth, sophisticated yet natural. It's recommended over ice, with tonic, or in a classic martini.
Black Pearl Rum
The Black Pearl Rum is made by Seven Three Distilling Co at 42.5% alcohol by volume. It's clean, smooth rum with slightly fruity and grassy notes with a touch of bona fide Louisiana sugarcane.
Rumson's Grand Reserve Rum
The Rumson's Grand Reserve Rum is no less than Rumson's Coffee Rum that we talked about earlier in this article. It's a custom blend with refined flavors exclusive to Rumson's. It's exceptionally smooth, rich, and full-bodied. The finish is a classic showing off notes of caramel and butterscotch. Get the recipes where you can use this rum.
Doc Brown Really Bad Rum
The Doc Brown Really Bad Rum is intensely smooth, handcrafted artisan rum. It is distilled twice which enhances its flavor profile. It is velvety smooth in taste, with aromas of muted oak and hints of vanilla. The finish has the same smoothness and flavors of spice and oak. Altogether, it's a rich and flavorful experience for the mature palate.
Crossed Rifles Spiced Rum
The Crossed Rifles Spiced Rum is naturally flavored, without any concentrates or syrups. At 80 proof, this rum has flavors of pure vanilla, allspice, cinnamon, clove, and orange peel.
Doc Brown Really Bad Rum – Silver Florida Rum
The Doc Brown Really Bad Rum Silver is clean, light, dry-bodied, and old-school classic rum. It's moderately balanced and delivers a premium, fresh, smooth, and Caribbean can flavor to the cocktails. Perfect for mixing!
Doc Brown Really Bad Rum – Spiced
At 70 proof, Doc Brown Spiced Rum is infused with traditional classic spices which give this rum its golden hue. It has hints of vanilla and peppercorn and touch of honey warming the palate. It's a perfect companion for tropical drinks and colas.
Erie Island Rum
Erie Island Rum represents natural flavors. It has an extremely smooth, sweet, creamy, and buttery flavor. It is blended with pure spring water in order to bring natural flavors with every sip.
If you are a rum brand with such exceptional quality, who is looking to get the assessment of the brand by the industry experts, 2020 USA Spirits Ratings is accepting entries. Enter your rum brand in the competition and get it judged by the experts such as Mike Ryan (Director of Bars, Kimpton Hotels), David Nepove (Board Member, International Bartenders Association), Roberto E Gonzales Jr (Spirits Specialist, Wine Warehouse), and more.
Get rated by Quality, Value and Package by the top trade buyers in the USA. The super early bird deadline is November 30. Enter now and save.