Inside Tennessee's Craft Whiskey Scene
10/08/2019 Tennessee has a Thriving Craft Whiskey Scene, With Most of the Big-Name Craft Distilleries Located in the Middle of the State Near Nashville
Tennessee is arguably the second-greatest whiskey state in America, trailing only Kentucky when it comes to the volume and variety of whiskey production. In fact, as of 2013, the production of Tennessee whiskey and bourbon was a $2.4 billion business, with more than $1 billion in exports. The pace of growth within the industry has been so intense, in fact, that June 2017 saw the creation of a Tennessee Whiskey Trail, where tourists and locals alike can now visit 25 different whiskey distilleries located within the state.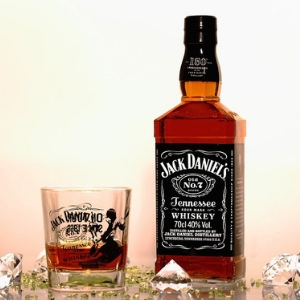 While many people immediately think of Jack Daniel's and George Dickel when they hear the term "Tennessee Whiskey," you might be surprised to find out that Tennessee now has a burgeoning craft whiskey scene, with most of the big-name craft distilleries located in the middle of the state near Nashville. The 1990's saw a huge boom in craft distilleries, and the one that is now considered the "grandfather of Tennessee micro-distilleries" is Prichard's Distillery. As a result of this early success, we are now seeing a craft whiskey revival across the state extending into West Tennessee and East Tennessee (both of which are covered by the Tennessee Whiskey Trail).
Moreover, ever since moonshine became legal in 2010, there has been a similar surge of small-batch and craft distilleries in the southeast of the state specializing in moonshine. Unlike traditional Tennessee whiskey, which is typically found in the middle of the state near Nashville, the biggest moonshine distilleries are typically found in the southeast of the state, closer to the Gatlinburg resort region.
Popular Tennessee Whiskey Distilleries
With that in mind, here's a brief look at some of the biggest names in Tennessee whiskey that you need to know – and that you will likely encounter if you ever decide to visit the Tennessee Whiskey Trail: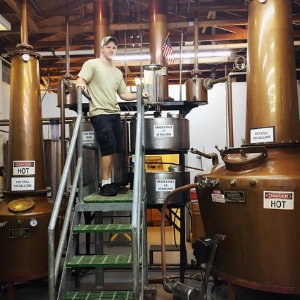 Prichard's Distillery – If there was one craft distillery that helped to usher in the craft whiskey trend within Tennessee, it was Benjamin Prichard's. The fact that this renowned distillery had a nearly 20-year head start on the competition has given the company a few advantages. For example, it is the only craft distillery within the state that can call its product "Tennessee Whiskey" without using the famous Lincoln County Process (a filtration process before ageing in barrels that involves sugar maple charcoal).
Nelson's Green Brier Distillery – If there is one craft distillery that best symbolizes the revival of small-batch and craft distilling in the state, it's Nelson's Green Brier Distillery. It's a sort of "family comeback" for Nelson's, which had a family business in whiskey before Prohibition. Today, the distillery makes an in-house white whiskey.
Tenn South Distillery – This famed craft distillery has two noteworthy products – Clayton James Tennessee Whiskey and Tenn South moonshine.
Collier & McKeel – This Tennessee craft distillery produces white whiskey, cinnamon-flavoured whiskey and aged Tennessee whiskey.
Chattanooga Whiskey Company – In the period after Prohibition, production shifted to neighbouring Indiana, so the company was not legally able to label its product "Tennessee whiskey," but that has all changed as the company now has a micro-distillery as well as a larger distillery located in Chattanooga.
Beechtree Distillery – Located on the south side of Nashville, Beechtree now offers a high proof white whiskey made using the Lincoln County Process.
Corsair Distillery – While Corsair has a storied name in the whiskey world, this distillery actually started out across the border in Kentucky. It has now shifted all of its whiskey production to Tennessee, however, and now offers some of the most popular aged whiskeys and hopped whiskeys in Nashville.
H. Clark Distillery – Located near Spring Hill, Heath Clark Distillery is irrevocably linked to a famous battle that took place in 1864 during the Civil War. Today, Heath Clark Distillery offers white whiskey, rye whiskey and aged bourbon.
Knox Whiskey Works – This is perhaps the most famous distillery located in downtown Knoxville.
Old Forge Distillery – This is the most famous craft whiskey distillery located in the Gatlinburg resort region, which is perhaps more famous for its moonshine production.
Moonshine and Tennessee Tradition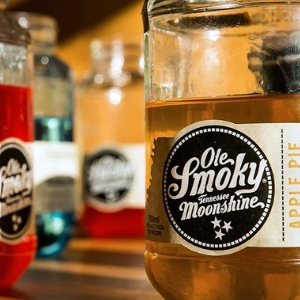 Technically speaking, moonshine is a clear, unaged whiskey. That, of course, means that one has to consider moonshine as a form of craft whiskey production. Ever since 2010, when the state legalized moonshine production, there has been a boom in moonshine production, with much of it centered on the Gatlinburg resort region, which includes Great Smoky Mountains, National Park.
If there is one giant within the craft moonshine industry, it's Ole Smoky Distillery, which is located in downtown Gatlinburg. It's perhaps the one name that people immediately recognize when they see moonshine sold in a retail liquor store. However, there are plenty of colourful names within the industry, many of them relying on the tradition of making illegal moonshine. Popcorn Sutton, for example, is named for one of the most infamous moonshiners in history. And Thunder Road is named for the Robert Mitchum movie of the same name, which is generally considered to be the finest bootlegging movie ever produced by Hollywood.
And, of course, there are many other names to recognize, including the following:
Hook and Ladder
Old Glory Distilling Company
Short Mountain Distillery
Southern Pride Distillery
Sugarlands Distilling Company
Tennessee Hills Distillery
Tennessee Legend
While moonshine and Tennessee whiskey are two different products, the lines are starting to blur, especially since many of the craft distilleries located in the middle of the state are now starting to produce their own white whiskeys.
The Future of Tennessee's Craft Whiskey Distilleries
There is likely to be significant debate about the relative merits of Tennessee whiskey made by the two giants Jack Daniel's (owned by Brown-Forman) and George Dickel (owned by Diageo) and Tennessee whiskey made by the craft distilleries that continue to pop up in the state, perhaps the most contentious arguments are those that involve whiskey made in Tennessee and whiskey made in neighbouring Kentucky.
What sets Tennessee whiskey apart from all other whiskeys in the nation is the Lincoln County Process, a proprietary process for filtering spirits that originated in Lincoln County with Jack Daniel's. With the sole exception of Prichard's Distillery, every other Tennessee whiskey distillery in the state pays homage to this process. And, in what has become a multi-billion-dollar industry, it's the type of proprietary intellectual property that will keep Tennessee as one of the famous producers of whiskey in America.
Image credit: Prichard's Spirits & Ole Smoky Distillery
Related Articles: