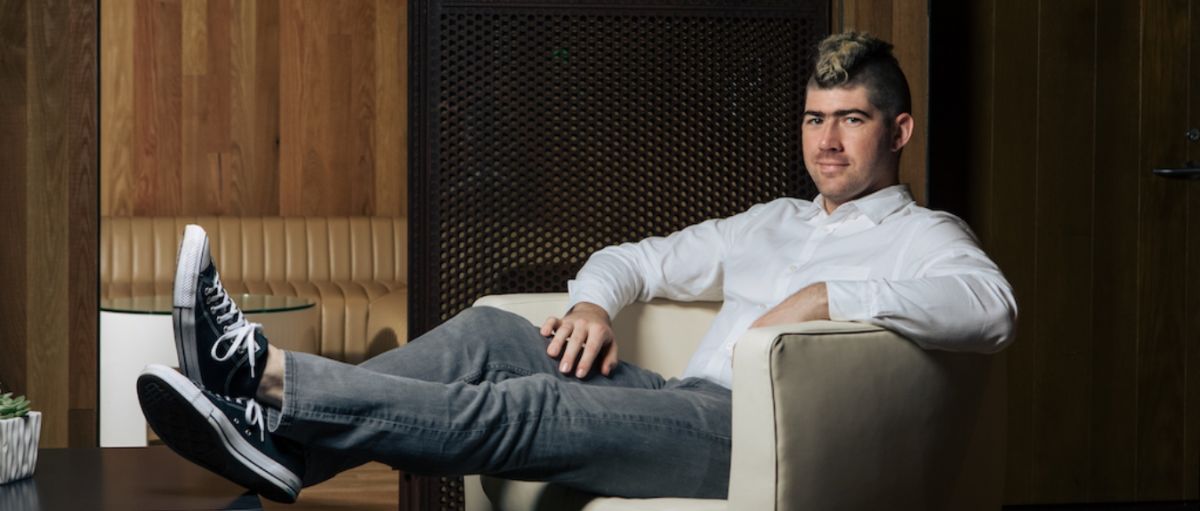 Mike Ryan`s Insights on Setting up a New Bar Business
04/02/2019 In an exclusive interview with USR team, Mike shares his knowledge on current bar trends and sales strategies.
Mike Ryan is currently working as National Director of Bars at Kimpton Hotels and Restaurant. He oversees bar programs for Kimpton Hotels & Restaurants, coaching and mentoring bartenders, developing and activating bar concepts, opening new bars and restaurants globally. He has been in the industry for 14+ years. He started as Sous Chef/ Bartender and rose to being the Director of Bars. Mike has immense knowledge in bartending and setting up a new successful bar. He holds Bachelor`s Degree in Culinary Arts from the Cooking and Hospitality Institute of Chicago.
Tell us some ways/strategies to upsell at the bar
Upselling is a little divisive! I never recommend the blatant upsell—pushing a guest toward a spirit or other option that's more expensive is typically a very short-sighted
revenue generation strategy. A smarter strategy that builds for a longer-term relationship is to discover exactly what the guest is looking for, and what their budget is. When a guest understands you are making a targeted, thoughtful recommendation then they are more likely to return and spend more money with you. This also builds trust.
What are the challenges you usually face in this business?
There are hundreds, if not thousands of challenges in the restaurant and bar business. There are the financial challenges of generating enough profit to satisfy your investors without jeopardizing your relationship with your guests while at the same time providing for and supporting your employees. There are the emotional challenges of working long hours, weekends, and holidays and travel until it's not fun anymore. There are the physical challenges of balancing out health and safety requirements with the need to pack as many people into your venue as possible. There are the daily challenges of making sure your dishwashers, barbacks, bartenders, line cooks, and servers show up. There are the hourly challenges of making sure the door isn't being overwhelmed, the kitchen is staying on top of their tickets, and the bar has everything they need. Really, this business is nothing but challenges. Why do we do this again??
Describe some trends of bartending in the USA.
Currently, there's a major push towards sustainability, finding ways to use things that might otherwise find their way into a landfill. We've also seen the growth and dominance of "casual" cocktail bars: local spots that offer cheap light beer, laid back atmosphere, and all the trappings of a classic neighbourhood bar but with the ability to make truly great classic and modern cocktails—fresh juice, good ice, great spirits; but zero pretension.
What qualities make a good bartender?
Good bartenders are rare. And it's important to understand that you need to hire differently for different types of bars. In general, though, a good bartender needs to be fast, sharp, honest, kind, empathetic, able to multitask, able to stay sober for more than ten minutes at a time, and able to make the drinks the way that the establishment requires. If you're running a cocktail bar, the hiring requirements and training will focus a little more on the recipes and techniques. If you're running a nightclub, the hiring requirements and training will focus a little more on the speed of service and efficiency.
[[relatedPurchasesItems-42]]
Few tricks to make big tips!
Get the guest what they're looking for—and if you don't have it, get them something as close as possible; don't be a jerk; make time to form a real connection with your guest; and heck, tell a joke from time to time.
Describe a typical working day vis a vis a weekend in bartender's life.
Now that I've been on both sides of the coin, I can see the advantages and disadvantages in both lifestyles—daywalkers and bartenders. The typical working day is definitely a grind—get up, coffee, gym, breakfast, go to the office, do things on computers, talk into a headset, meetings, meetings, meetings, head home, do a hobby or go a bar, go to sleep. The bartender's life is just as much of a grind. Uncertain hours, late nights, sleeping while others are working, working while others are playing; planning but never really being able to completely stay ahead; unbalanced social life (it's tough when you work in a bar and socialization happens in another bar—it still kinda feels like work).
I miss bartending but I do like having a day job.
Similar Interviews
About the USA Spirits Ratings Competition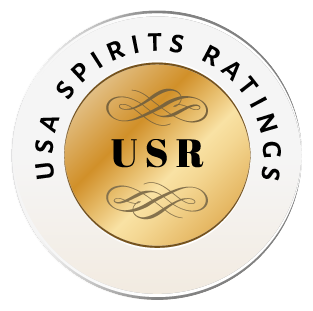 The USA Spirits Ratings competition was introduced by Beverage Trade Network which organizes Spirits events worldwide. The competition aims to recognize, reward and promote spirits brands that are created to identify with and target a specific spirit drinker. The competition works on three major criteria; quality, packaging and value for money. For any brand to earn its space on a retailer's shelf or a restaurant's spirits list, they must be marketable and consumer driven and not just produced in the general hope it can find enough people willing to sell and buy it. This approach of USA Spirits Ratings makes the competition different from other spirits competitions.
Get rated by Quality, Value and Package by the top trade buyers in the USA. The super early bird deadline is November 30. Enter now and save.