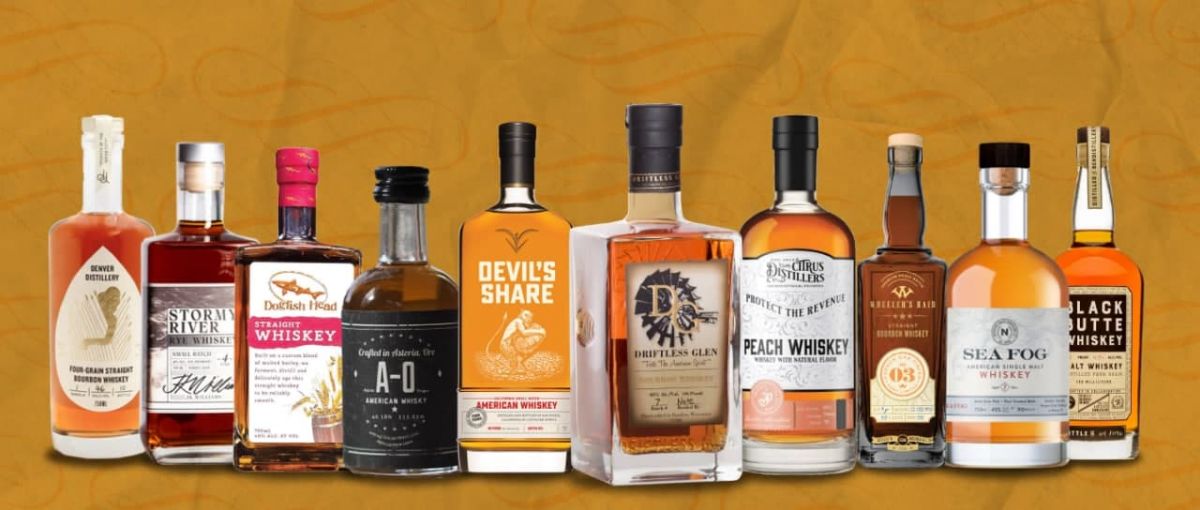 10 Finest Whisky Brands To Try in 2021
01/06/2021 Whether you're taking shots or making a mixed drink,the following whisky brands are the ones to look for in 2021.
With plenty of golden brown options available in the market, we bring 10 of the finest whisky brands that you can enjoy on the rocks or in a mixed drink. These brands have been tasted and assessed by leading bartenders and bar directors of the world and have scored highly in three categories: Quality, Value, and Packaging.
Find your favorite..
Sea Fog American Single Malt Whiskey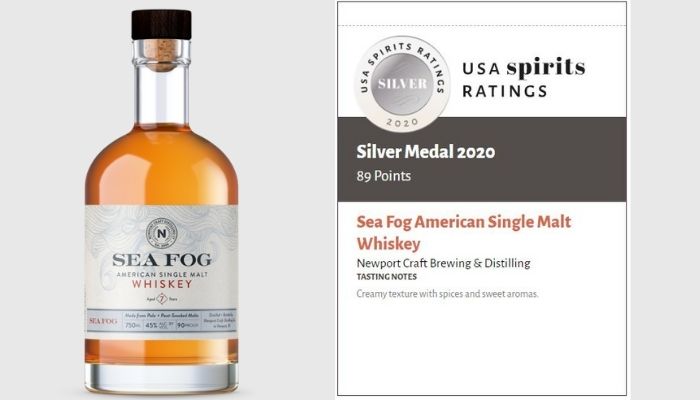 From the classic beginning of four college friends, an idea and garage space in 1999, to a 10,000 square foot manufacturing facility, 20 employees, multi-state distribution and a portfolio of 16 craft beers and 9 distilled spirits, Newport Craft Brewing & Distilling is amongst today's leaders in the New England brewing and distilling industry.
[[relatedPurchasesItems-42]]
Standing on its history and building on its experienced management team and the proven steady, strategic and focused growth model, Newport Craft Brewing & Distilling Company is positioned to continue as a leader in the New England, New York, and Pennsylvania craft brewing and distilling markets for years to come.
Tasting notes: Creamy texture with spices and sweet aromas.
A-O American Whisky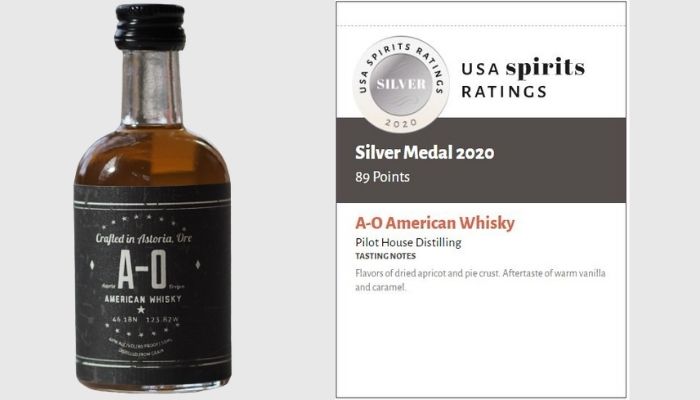 Since 2013, Pilot House Distilling has made it its top priority to provide customers with the best craft quality products available. Their team works hard to guarantee that whenever our customers, friends, & family think of quality, they'll be thinking of them.
Tasting notes: Flavors of dried apricot and pie crust. Aftertaste of warm vanilla and caramel.
Denver Distillery Whisky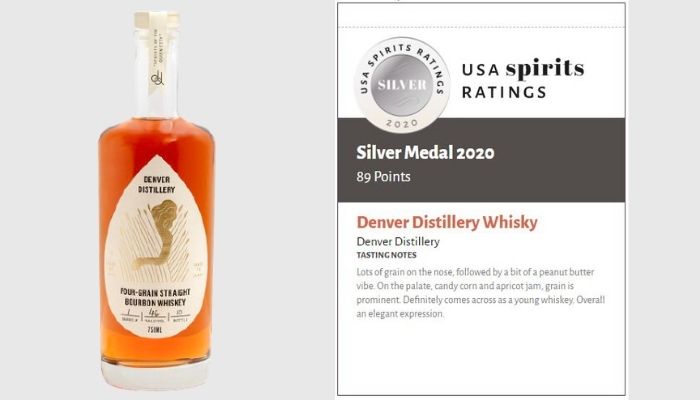 Produced by Denver Distillery, this whisky is made from Colorado Corn, Barley, Oats, and Rye with open-air fermentation. Corn malted and milled in house. Fermented with Belgian Saison yeast. Non-chill filtered. Aged in #3 char new American white oak barrels a minimum of 2.5 years.
Tasting notes: Lots of grain on the nose, followed by a bit of a peanut butter vibe. On the palate, candy corn, and apricot jam, grain is prominent. Definitely comes across as a young whiskey. Overall an elegant expression.
Stormy River Rye Whiskey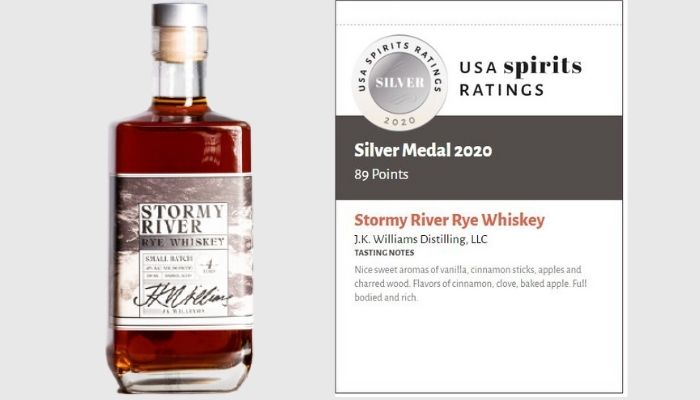 The high rye recipe delivers with spice along with hints of apple blossom honey and dried dark fruit towards the finish. Stormy River Rye Whiskey is produced by J.K. Williams Distilling, LLC
Tasting notes: Nice sweet aromas of vanilla, cinnamon sticks, apples, and charred wood. Flavors of cinnamon, clove, baked apple. Full-bodied and rich.
Black Butte Whiskey
Though it hails from Oregon, Black Butte Whiskey is not your typical whiskey. To create a truly unique and exceptional whiskey, Crater Lake Spirits/Bendistillery joined forces with Deschutes Brewery. This American malt whiskey is distilled from Black Butte Porter wash and aged three years in new #4 American oak barrels. The result is a whiskey like no other. With a tingle of alcohol and the sweetness of oak and toffee, the long finish of malted grain gives a hint of smoke and charred oak.
Tasting notes: Flavors of chocolate and brown sugar. Drinks very smooth with vivid notes of sweetened coffee.
Devil's Share American Whiskey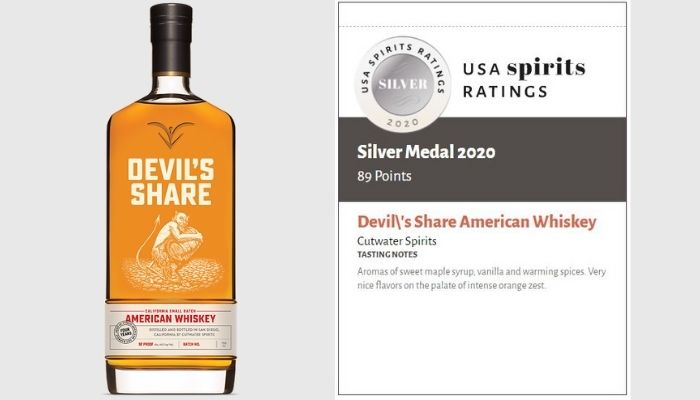 When Cutwater Spirits set out to create Devil's Share American Whiskey, they refused to sacrifice quality in favor of expedience. After all, their goal was to craft the smoothest whiskey possible. So they began with pure brewer's malt. The whisky was distilled in small batches to give us precise control over purity. Then they aged Devil's Share in virgin, heavily charred American oak barrels. The result is an award-winning, distinctly sweet whiskey rich in woody caramel and vanilla notes backed by hints of cinnamon, cardamom and licorice.
Tasting notes: Aromas of sweet maple syrup, vanilla and warming spices. Very nice flavors on the palate of intense orange zest.
Wheeler's Raid Distillery 5 year Bourbon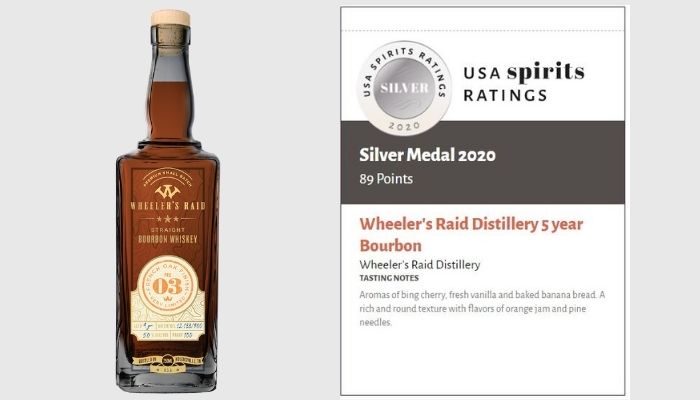 The name Wheeler's Raid Distillery was chosen to pay homage to the town of Nolensville and the historic landmark that lies a stones throw from our distillery grounds. For us, it's not about choosing sides it is about recognizing that Nolensville, TN is rich with history and demonstrating our pride for the place we both call home for our families and our bourbon!
Tasting notes: Aromas of bing cherry, fresh vanilla, and baked banana bread. A rich and round texture with flavors of orange jam and pine needles.
Dogfish Head Straight Whiskey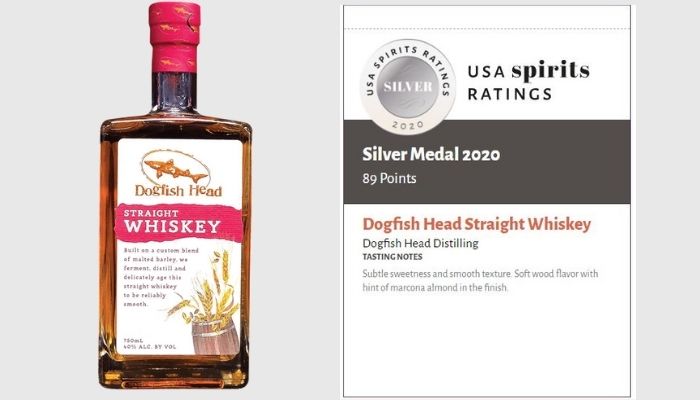 Produced by Dogfish Head Distilling, this whiskey is aged more delicately than your typical American Whiskey: In winemaking, the use of toasted and lighter char oak barrels is preferred to allow the liquid to mature and retain the delicate flavors of the grape. They apply the same philosophy in the barrels they select to age their whiskey. The result is a delicately aged whiskey, reliably smooth, capturing the nuances of the malted barley.
Tasting notes: Subtle sweetness and smooth texture. Soft wood flavor with a hint of Marcona almond in the finish.
Protect the Revenue Peach Whiskey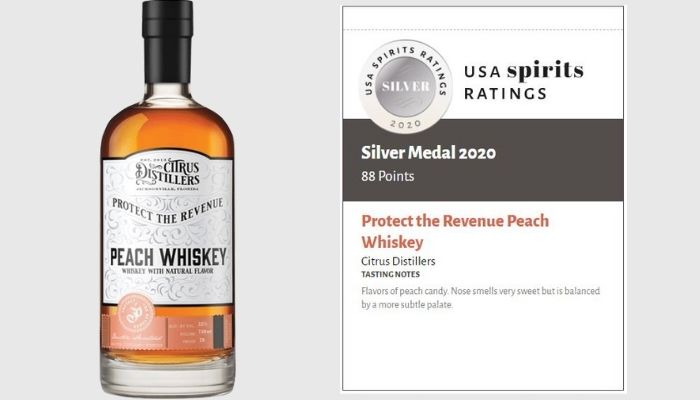 Citrus Distillers specializes in building brand new spirit products for the public and private markets. Including Rum, Whiskey, Moonshine, Brandy, Tequila, Cream liquor, Gin, and Vodka. They can customize any ferment to your specifications, and have complete access to custom sugar refiners to build a unique product. We're located in Jacksonville, Florida and have complete access to a variety of fresh citrus products to blend or infuse into your new brand.
Tasting notes: Flavors of peach candy. The nose smells very sweet but is balanced by a more subtle palate.
Straight Bourbon Whiskey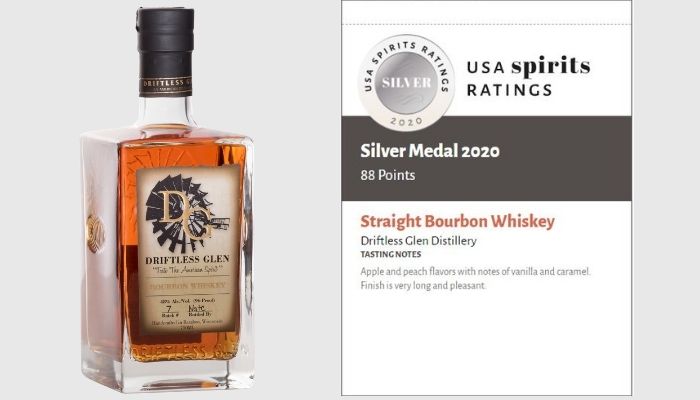 DG Bourbon Whiskey produced by Driftless Glen Distillery is handcrafted using local ingredients from the Driftless Region of Wisconsin. This region is distinctive to the rest of the world because of the combination of temperature, water, and soil.
Distilled from corn and aged in a new American Oak Barrel, the DG Bourbon Whiskey offers a well-balanced profile of vanilla and caramel, with soft hints of charred oak.
Tasting notes: Apple and peach flavors with notes of vanilla and caramel. The finish is very long and pleasant.
Submissions for the 2024 USA Spirits Ratings are now open. Enter your spirits brands today at the lowest price. Here's how to enter.