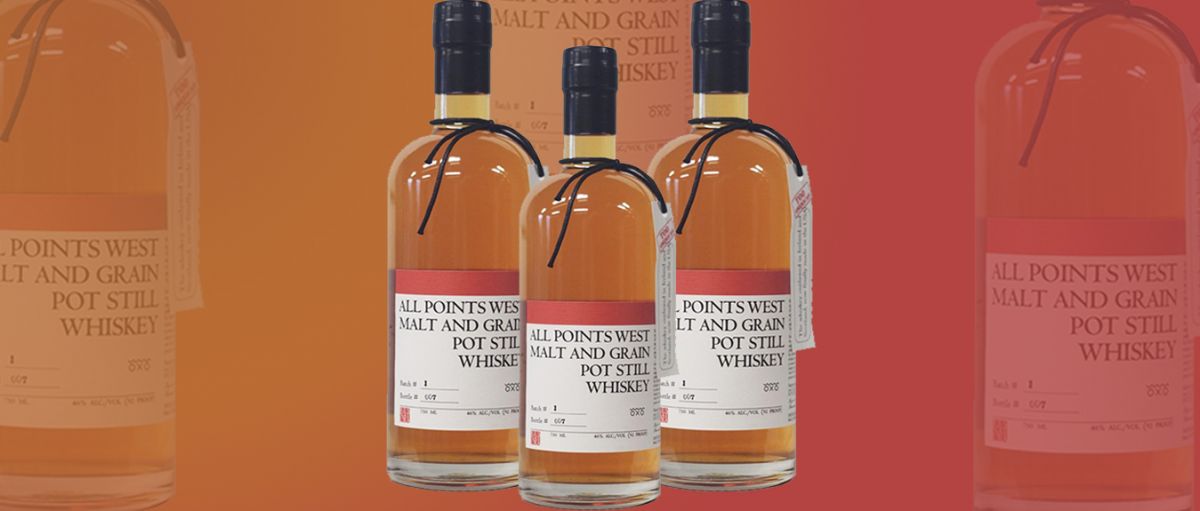 Meet 2019's Whisky of the Year from USA
The 2019 USA Spirits Ratings announced All Points West Malt and Grain Pot Still Whiskey as the Whisky of the year.
All Points West Malt and Grain Pot Still Whiskey seized the title of 'Whisky of the Year' at 2019 USA Spirits Ratings, that took place in San Francisco, on July 21. The whiskey also obtained the 'Best Spirit of the Year by Packaging' award along with a gold medal.
All Points West Distillery brings an old trans-Atlantic whiskey style back with their All Points West Malt and Grain Pot Still Whiskey. This whiskey is mashed, fermented, pot-distilled, and aged under a single roof. Distilled from Irish malt, corn, German malt, and water from the protected Newark Watersheds in the Appalachian Highlands, this whiskey is a true craft spirit.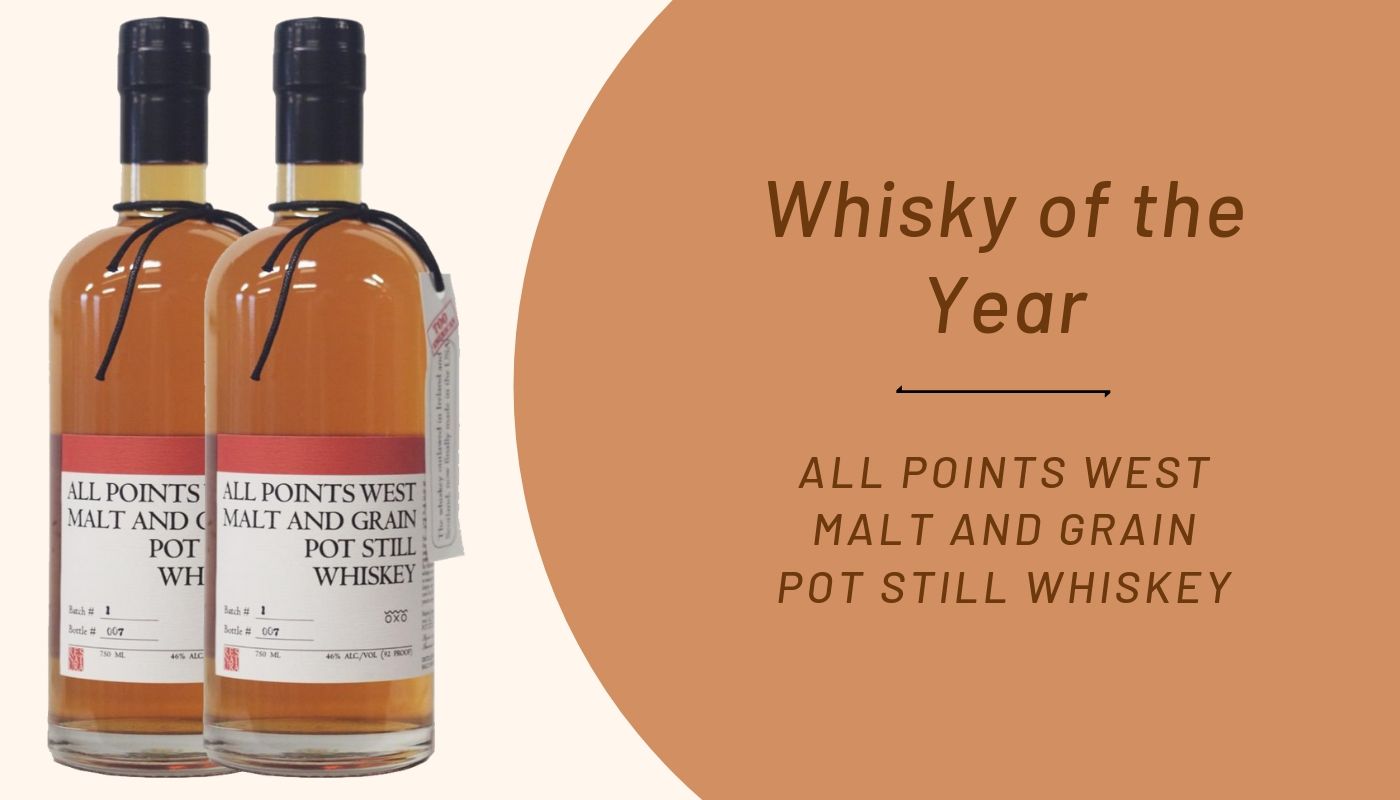 Before 1920, Newark New Jersey had 26 functioning breweries which supplied amazing water and was run by multiple generations of British, Scottish, Irish, and German immigrants. Today, none of those breweries exist in the area. Inspired by the lost tradition, All Points West Distillery brought back the alcohol production to Newark. As Florence Fabricant, a food and wine writer for the New York Times, said – Many artisanal spirits that are produced at the distillery are worth adding to the bar.
All Points West Distillery is located near Mc Carther Highway (Route 21), beyond the elevated train tracks. On Fridays and Saturdays, it is open for tours, tastings, cocktails and bottles sales. You can find their whiskey and other spirits at many stores, bars, and restaurants of New York. Some of those places include Lisbon Wines & Liquors, Blue Angel Wines, Cedar Grove Liquors, Cork Wine and Spirits, The Thirsty Quaker, Fornos of Spain, Harper's Table, Crown Gastropub, Antique Bar & Bakery, and Lucky on Avenue B.
For more information, please visit their website at http://allpointswestdistillery.com/.
To evaluate the entrants, the USA Spirits Ratings invites a leading panel of top-level spirits industry experts where spirits are judged on the three parameters of Quality, Value, and Packaging.
The USA Spirits Ratings, organized by the Beverage Trade Network, a leading platform that connects the alcohol beverage world - is the leading spirits competition in the United States that looks to recognize, reward, and help promote spirits brands that have successfully been created to identify and target a specific spirits drinker.
To check out other winners, click here.
If you are a winner, you can order your medal stickers from here.
To know more about the competition, click here.
If you are a distillery looking to grow your spirits business in the US, enter into 2020 USA Spirits Ratings and get your spirits assessed by top-level spirits buyers associated with major on and off-premise chains. The competition will take place on 26 July 2020 in San Francisco. Currently, the competition offers a discount on regular entry-fee. Enter before October 31, 2019, and take advantage of super early bird offer.
See what this competition offers your brand.
Check out how to enter in the 2020 USA Spirits Ratings.
Latest from USA Spirits Ratings

Get rated by Quality, Value, and Packaging by the top trade buyers in the USA. Enter today and avail the early bird offer. Here is how to enter.