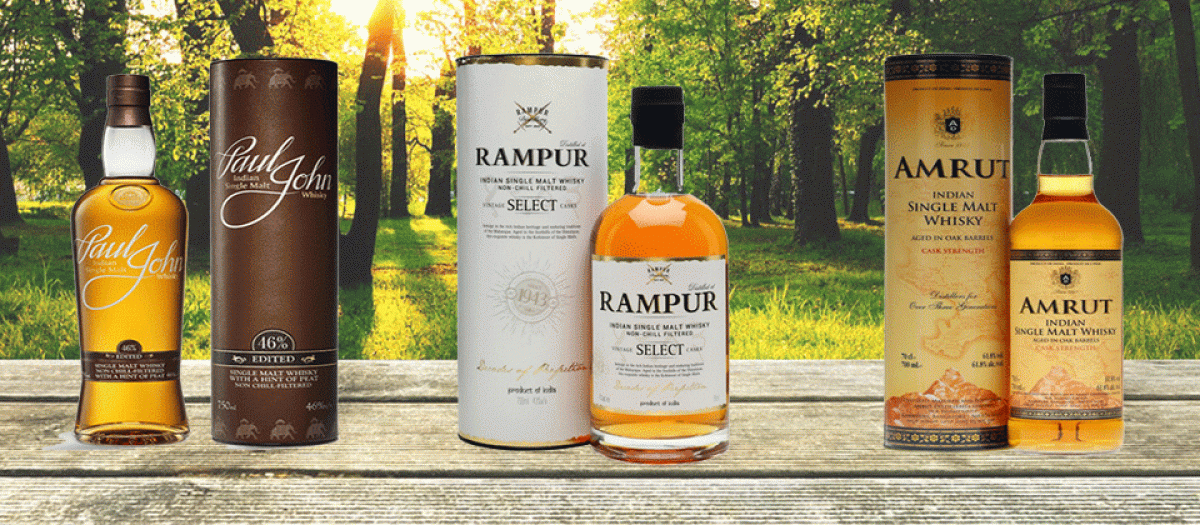 3 Indian Single Malt Whiskeys That Are Making Global Mark
24/07/2018 This article educates about the origin, history and tasting notes of the 3 Indian Single Malt Whiskeys that are making global mark today.
India is ranked the third largest consumer of whiskey in the world. Whiskeys that are manufactured in India fall under the IMFL – Indian Manufactured Foreign Liquor category. In India, the whiskey manufacturing process from malted grains was first introduced by the Amrut Distilleries in 1982. Today, Single Malt Indian Whiskey's availability is only limited to Metropolitan cities.
Here is a brief on Top 3 Indian Single Malt Whiskeys that are making a global mark.
Rampur Single Malt Whiskey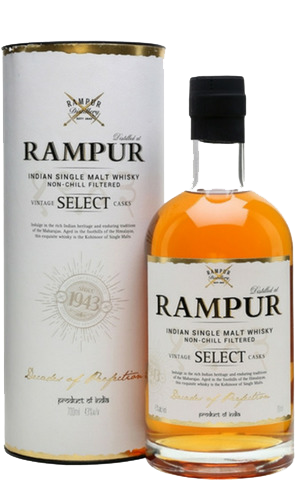 Image Source: Rampur Indian Single Malt
Rampur Single Malt Whiskey is the first Indian Single Malt whiskey from Radico Khaitan Distillery formerly known as Rampur Distillery which is in Uttar Pradesh, to the North of India. Radico Khaitan Distillery is in the whiskey business for around half a century and they produced their first malt in 2016. Rampur is hand-crafted and aged in foothills of the Himalayas. Rampur has been made especially for export.
Tasting Notes:
Nose: It has a rich fruity nose with honey, dried fruits, and balanced spices. It has a floral aroma with the toffee in the background.
Palate: It is balanced with malty and creamy vanilla with hints of fruits like apple and apricot.
Appearance: Beautiful Amber Gold
Finish: It leaves your taste buds with a rich and long-lasting finish.
Amrut Single Malt Whiskey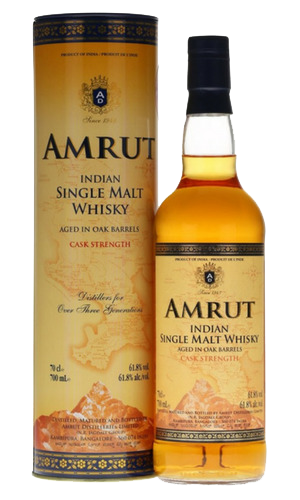 Image Source: Amrut Indian Single Malt
Amrut Single Malt Whiskey is an award-winning Single Malt from Amrut Distilleries which was established in 1948 formerly as Amrut Laboratories. It has won many titles including the Liquid Gold Award and Jim Murray's Whisky Bible 2010. Amrut Single Malt is distilled from barley grown at the North West of India. It is matured in New American Oak and ex-bourbon before bottling.
Tasting Notes:
Nose: The nose is intense with barley and grain. It has licorice-bourbon notes with bitter-sweet balance. It is nutty and citrusy with the hints of burnt honeycomb and toffee.
Palate: It is distinguishably rich with barley-oak sweetness. It has honey, barley, apricots and rum on the palate.
Finish: It has a long lingering finish with wonderfully layered oak and cream toffee at the end.
Paul John Edited Single Malt Whiskey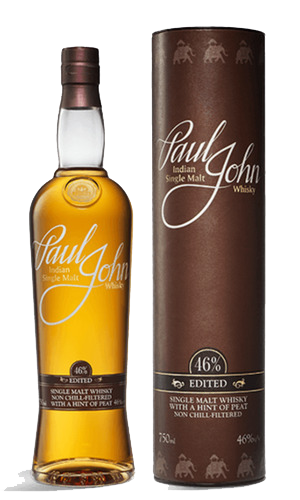 Image Source: Paul John Indian Single Malt
Paul John Edited Single Malt Whiskey is an Indian Single Malt Whiskey created by Michael John using Indian 6-row barley and peated Scottish barley. It is distilled in the southwestern Indian state of Goa. It is bottled at 46% ABV (Alcohol by volume).
Tasting Notes:
Nose: It has a wonderful nose of toasted cereal, barley, and honey notes. It has a little vegetal peatiness and lemon. The heat from the alcohol mingles with peat smoke, pineapple, coriander, and coffee.
Palate: The palate has grassy flavors of barley at first and gently moves towards subtle peat notes.
Finish: The finish is long lasting, with a hint of spices and chocolate mint as it ends.
Color: Amber Gold
So, these were some of the globally marked Indian single malt whiskeys. See more about 5 best Single Malt Whiskeys
Some Related Blogs You May Like
Get rated by Quality, Value, and Packaging by the top trade buyers in the USA. Enter today and avail the early bird offer. Here is how to enter.